Residence Halls
Each Residence Hall at Idaho State University has a Residence Director (a full-time professional staff member) who supervises hall staff and oversees hall operations. Each hall also houses trained student staff members who serve as Resident Assistants and Safety Assistants.
At least one staff member is on-call 24 hours a day to assist with any problems.
Hall residents below junior class level (freshmen and sophomores) are required to have a residential meal plan. Meal plans are not required for Schubert Heights residents.

Business majors are invited to participate in our College of Business Residential College in South Complex. Students living in this community have regular and direct contact with faculty members from the College of Business at a variety of events, including monthly open houses and advising opportunities in the residence hall. If you are interested in joining this community, please select South Complex on your application.

ISU students have four residence hall options to choose from:
Rendezvous Hall
In Rendezvous is made up of four-person suites with a private bathroom, refrigerator and washer and dryer.
Turner Hall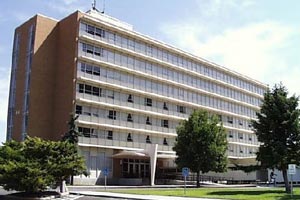 Turner Hall is an ideal housing opportunity for freshmen looking to be part of a community at ISU.
South Complex (Nichols, Owen, Dyer & Redfield Halls)
South Complex is an ideal housing opportunity for freshmen looking for a smaller community to join.
Schubert Heights
Schubert Heights is made up of studios and shared one-bedroom units. Residents of Schubert Heights are not required to have meal plans.