Schubert Heights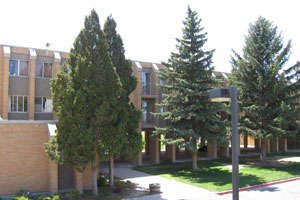 Schubert Heights consists of studios and double occupancy apartments. The complex is located across from Bartz Field.
Double occupancy apartments have a full kitchen. Studio apartments have kitchen facilities in the main room.
There is a free laundry facility within the complex.
Priority is given to Schubert Heights residents who are at least 19 years of age and sophomore standing or above.