Welcome to Experiential Education
The purpose of Idaho State University's College of Pharmacy (ISU-COP) is to prepare a competent pharmacy practitioner with effective primary care practice skills, including abilities to communicate and educate others on the rational use of medications and related devices.
Core Values
Mission Develop competent and caring pharmacists operating at the top of their scope of practice in a team based health care environment.
Vision Become a leader in innovative experiential education by fostering excellence in collaborative, diverse patient centered care and continued preceptor development.
Goal Provide innovative, patient-centered, interprofessional experiential education opportunities longitudinally across the curriculum.
Introductory Pharmacy Practice Experiences (IPPEs) are a series of clinical practicums that allow students to integrate and apply information learned in the didactic portion of the curriculum. The IPPE program is a total of 310 hours of pharmacy experiences to be completed throughout the first three professional years. IPPEs, under appropriate supervision as permitted by Idaho and Alaska practice regulations, allow students to assume direct patient care responsibilities and acquire a broad overview of pharmacy practice. By applying knowledge in a variety of practice settings, students develop their communication skills, attitudes, abilities, values, and practice skills, as well as an understanding of the health needs of diverse populations.
Advanced Pharmacy Practice Experiences (APPEs) are a series of in-depth clinical practicums within the fourth professional year that build on the skills and knowledge obtained in the previous three years of the didactic pharmacy curriculum and reiterate the purpose of the ISU- COP. APPEs will stress patient care services, clinical skills, problem solving, critical thinking, interprofessional collaboration, outcome-oriented decision making, and professionalism which allows the student to incorporate and apply the values, skills, knowledge, ethics, and attitudes taught throughout the curriculum. Experiences are of adequate intensity, duration and breadth to enable achievement of required competencies which are demonstrated and validated by assessment of outcome expectations.
Spotlight: Preceptor and Site
Fall Spotlight
Site: Snake River Pharmacy, Pocatello Idaho
Preceptor: Martin Reed, PharmD & Tracy Coffman, PharmD
We are proud to announce our Fall Preceptors and Site of the Month. Snake River Pharmacy and Dr. Reed with Dr. Coffman, have been a partner with ISU for many years. Located in the Eastern Idaho zone, they provide a wealth of knowledge and experiences for our APPE and IPPE students. We asked them a few questions about their experiences being a preceptor and anything they would like to share with students or professionals.
Tell us about your role at your organization.
I am now classified as the "Teaching Pharmacist" at Full Circle Health- which used to be called Family Medicine Residency of Idaho. I help with our adult medicine service in Saint Alphonsus hospital and also provide outpatient drug information and patient counseling.
Tell us about your organization?
Martin Reed is the consultant pharmacist for Snake River Pharmacy and Tracy Coffman is the Pharmacist in Charge. Snake River Pharmacy provides medications to many long term care facilities and hospices in Southeast Idaho. We service skilled nursing facilities, assisted living facilities, and hospices with blister packs and minor compounding . As the consultant pharmacist, Martin Reed performs monthly medication regimen reviews for every patient residing at skilled nursing facilities in which they service, works with providers in regard to disease state management, ensures CMS compliance related to regulations that skilled nursing facilities must comply, is involved in the psychotropic medication review committee meetings and infection and quality control of the facilities, and whatever else comes up that pertains to medication management for their patients.
Tracy Coffman, Pharm D is one of the top long term care pharmacists in the nation and is the quarterback of the pharmacy. She manages day to day operations working the floor in order to ensure that all of their patients receive necessary medications and making sure that orders of operations flow smoothly. I refer to Tracy as the quarterback because she takes control of the pharmacy and directs our star running backs, receivers, and tight ends AKA "pharmacy technicians" on some pretty amazing plays and after 4pm, when we are in the red zone, she often calls audibles to get us into the end zone!
Tell us about what you enjoy about being a preceptor for ISU?
Snake River Long Term Care Pharmacy's motto is "Care for the Caregiver '' meaning that although we are providing the patients with very important medications and clinical assessments, our patients are primarily the nursing staff at our facilities. Our goal is to ensure that we provide all the necessary medications and services to the nursing staff at our facilities in order to make their lives easier. We strive for excellence in customer service, timely deliveries, and extreme accuracy in order to ensure that the nursing staff has everything they need in order to provide quality care to their patients. There are many clinical opportunities at our long term care pharmacy and there are many operational opportunities that are just as important.
What advice would you give future Pharmacists and/or Students?
As preceptors, both Dr. Coffman and myself really enjoy having students because it helps us focus on learning more about our profession. As preceptors, it drives us to create learning opportunities which in turn provides us with knowledge. We have learned a great deal from working together with the pharmacy students and are very fortunate to be able to be a preceptor site for Idaho State University College of Pharmacy. It is our Alma Mater and there is no better pharmacy program in the nation, in our opinion.
Anything you would like us or students to know about your organization or yourself?
Some advice I could give to students and future pharmacists is don't put too much pressure on yourselves to learn and know everything all at once. I have been a pharmacist since 2011 and there is a lot I still don't know and still need to learn. Dr. Coffman, Pharm D, on the other hand, has forgotten more about pharmacy than I will ever know!!! Whatever field you choose upon graduation to pursue, that will be your niche and that is where you will begin to obtain the knowledge necessary to be the best in that area of focus.
You will always be learning and researching information, as the world of pharmacy is ever changing. If you do not know the answer, that is OK, do the research and find the answer, as this will help to build your knowledge. One final bit of advice is that if you come on rotation to Snake River Pharmacy as a free agent, you will be expected to learn the offense very quickly as you will be thrown in at any position at any time!
Experiential Education Team
Cassandra Tack, MBA
Director of Experiential Education
Joy Marie Menzel M.S.
Experiential Education Coordinator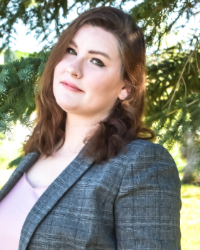 JoyMarieMenzel@isu.edu
Melody Briggs
Administrative Assistant
Zone Liaisons
Cassandra Tack, MBA
Pocatello & Twin Falls
Kevin W. Cleveland, PharmD, ANP

Western Idaho
Michelle Barcelon, PharmD, BCPS, BCCP
Reno
775-982-6982


Michelle.Barcelon@renown.org
Brandy Seignemartin, Pharm.D.

Alaska
Stormi Essman
administrative assistant for Affiliation Agreements