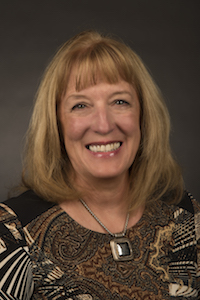 Marla Jones
Administrative Assistant 1/PPRA Department Secretary
Office: LH 264
(208) 282-3396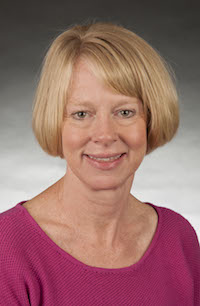 Cathy Oliphant, PharmD
Interim Department Chair of Pharmacy Practice and Administrative Sciences, Professor Infectious Disease, Opioid Abuse, Internal Medicine
Office: M 726
(208) 373-1839
Dr. Oliphant is Vice Chair and Professor in the Department of Pharmacy Practice at Idaho State University College of Pharmacy. She earned her PharmD degree from the University of Michigan in Ann Arbor, Michigan. She completed a residency and infectious diseases/microbiology fellowship at Northwestern Memorial Hospital in Chicago, Illinois. Prior to joining the faculty at ISU College of Pharmacy in 2003, Dr. Oliphant taught for seven years at the University of Wyoming School of Pharmacy.
Dr. Oliphant maintains a practice site at St. Luke's Regional Medical Center in Boise and Meridian. She works with the St. Luke's Internal Medicine physicians and hospitalists in addition to the infectious disease physicians. Dr. Oliphant precepts students on medicine, infectious diseases, and academic APPEs. She teaches in all four years of the program. Dr. Oliphant co-coordinates the Infectious Disease Module in the P3 year and the Residency Readiness course. She also facilitates P2 and P3 case studies. Dr. Oliphant is the Rho Chi and Generation RX advisor. Her research interests include infectious diseases and prescription drug abuse issues.
Dr. Oliphant has been selected as Teacher of the Year and Most Influential Professor by 4th year Doctor of Pharmacy students.
Connect with CoP
208-282-4597
921 S. 8th
Stop 8288
Pocatello, ID 83209
Shop College of Pharmacy gear at shopisubengals.com