UAA/ISU Doctor of Pharmacy Inaugural Class of 2020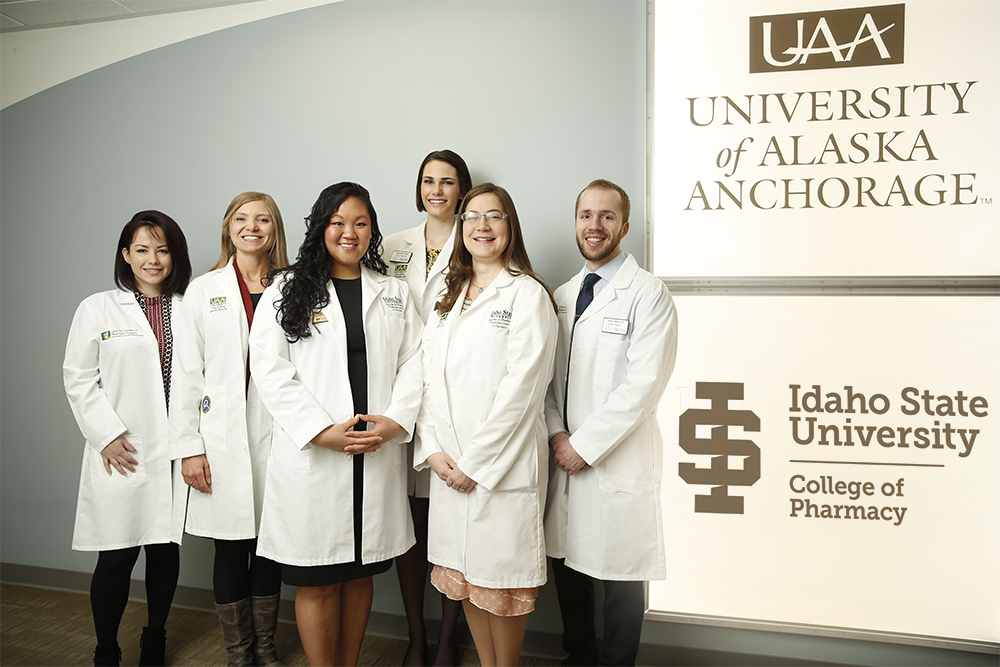 May 5, 2020 - ANCHORAGE, AK
The year 2020 is a celebratory year for the Idaho State University College of Pharmacy. This year marks the 100th anniversary of the founding of the College, having been established by its first dean, Eugene Leonard in 1920. The program began with three students then, and now, a century later has prepared 79 students for graduation this year. Among them, a very special group of six students will receive their diplomas as the first graduates of the University of Alaska Anchorage/Idaho State University Doctor of Pharmacy program.
After years of discussion and planning, a partnership between UAA and ISU was solidified and the first pharmacy school in Alaska was established in 2016. Prior to this partnership, Alaska was the only state in the country without a pharmacy school. Not only that, the state had long experienced a high turnover of pharmacists as well as an overall shortage of healthcare providers in general. Pharmacists from outside of Alaska often did not remain and pre-pharmacy students leaving the state for pharmacy education often did not return. In 2009 nearly a quarter of pharmacist positions were unfilled and pharmacy employers reported vacancies taking as much as 15 months to fill, if ever. The shortage of pharmacists was alarming and the call for pharmacy education in Alaska echoed across the state.
In 2007, administrators at UAA responded to employers and the Alaska Pharmacist Association's call for action and began looking to establish a pharmacy school. Art Nelson, former ISU College of Pharmacy dean, and founding dean of Texas Tech School of Pharmacy was enlisted to complete a feasibility study which ultimately recommended securing a partnership with another university. ISU responded to the call for proposals, and the collaboration process began.
The establishment of the UAA/ISU Doctor of Pharmacy program took years to plan and finalize, as the process presented many roadblocks. Rex Force, vice president for the Kasiska Division of Health Sciences along with College of Pharmacy leadership eventually developed a sustainable proposal funded by student tuition and housed by UAA. It gained traction, and in March of 2015 it was finally announced the collaborative Doctor of Pharmacy program would be opening on the campus of UAA. "It was an exciting time to get such a critically needed program in the state of Alaska," Force explains. "The governor at the time attended the opening celebration and residents and healthcare providers statewide were very aware of the impact that having a pharmacy school in Alaska would bring."
Tom Wadsworth was a faculty member at ISU, had previously lived and practiced in Alaska, and was deemed the perfect candidate for the inaugural Assistant Dean for the Alaska Programs. "I love Alaska, I love pharmacy, and I love ISU. So I moved my family of eight to Anchorage and we started building the program from scratch", states Wadsworth, who also credits Dr. Catherine Cashmore and Dr. Paul Cady in laying the foundation for the school in Anchorage.
The first step was securing a physical building, then preparing the curriculum. Since it would be a synchronous distance learning program similar to existing models connecting Pocatello and Meridian campuses, the time zone was an issue that needed to be solved. "It wasn't easy to get all the pieces to come together, but it surely was rewarding," Wadsworth explains. "The school has become a magnet for all things pharmacy in Alaska. Health partnerships and contracts were created and we had more opportunities than we ever imagined.."
With the collaboration in place, there were still many challenges to overcome. Alaskan pharmacy practice regulations had to be updated in order to license students and meet contemporary curriculum needs. Professional associations and employers required policy adjustments to accommodate the advantages of a continual presence of pharmacy students, as well as an academic center for the profession. Student organizations had to be formed, college bylaws changed, and staff and faculty hired. The road has been interesting and bumpy with Alaska state budget woes, leadership changes, freezing rain, moose collisions, and earthquakes. The UAA/ISU team worked together, even across state lines and with thousands of miles between them, to overcome these challenges. "ISU and UAA have been resilient and responsive through it all" Wadsworth explains.
Students and faculty there are now preparing to honor the first six graduating pharmacy students, who themselves have shown a resiliency and determination that mirrors that of the early College administration. "Pharmacy school is challenging as it is, and the Class of 2020 has persevered through additional hardship due to the COVID-19 pandemic," explains Force. Wadsworth goes on to describe how, by being in Alaska, these six students have been uniquely prepared with distinct Alaska experience and research opportunities. "Students here had the opportunity to be the first at many things… the first student led community outreach programs, the first IPPE interns, the first student leaders in associations and state programs." There have been many unique leadership, service, and research opportunities such as the Prince William Sound Traveling Health fair, with students visiting remote Alaskan native communities in Prince William Sound while living on a tugboat with other healthcare professionals for a week. "These graduates have contributed to the absolute transformation of pharmacy in the state of Alaska, each of them already have multiple job or training offers, and they're extremely passionate about pharmacy and about Alaska."
ISU administrators commend the faculty and staff at both ISU's College of Pharmacy and UAA's College of Health, and UAA administration for their commitment to educating all of the students in the UAA/ISU Doctor of Pharmacy Program. "Our collaboration with UAA has allowed us to deliver on our commitment to provide Alaska with a well trained and educated pharmacy workforce that was so badly needed," explains Force. "Only together have we been able to achieve what we knew would be difficult, but essential," he adds.
UAA College of Health Dean Jeff Jessee agrees, stating "Our graduating students brought a wide range of experiences to the Doctor of Pharmacy program, but what they have in common is a deep commitment to the pharmacy profession and to improving health outcomes in communities across Alaska. They've also shown a remarkable ability to adapt and thrive regardless of the challenges in front of them. I know this pioneering spirit will serve them well in their practice, especially in a state with communities as varied and unique as ours. This is a milestone for the UAA/ISU Doctor of Pharmacy program, and it reaffirms that pharmacy education has an essential place in Alaska."
To the first six graduating students, the ISU College of Pharmacy congratulates you on your tremendous, historical achievement. Dean Walter Fitzgerald states, "Particularly during this unusual time, our students have shown the fortitude and capabilities necessary to not only complete their pharmacy education, but to go into the world and make substantial impact in the lives of patients. They are a critical part of the healthcare team and will continue to see success both for themselves and in the healthcare experience of their patients."
UAA/ISU Doctor of Pharmacy Program Inaugural Graduating Class of 2020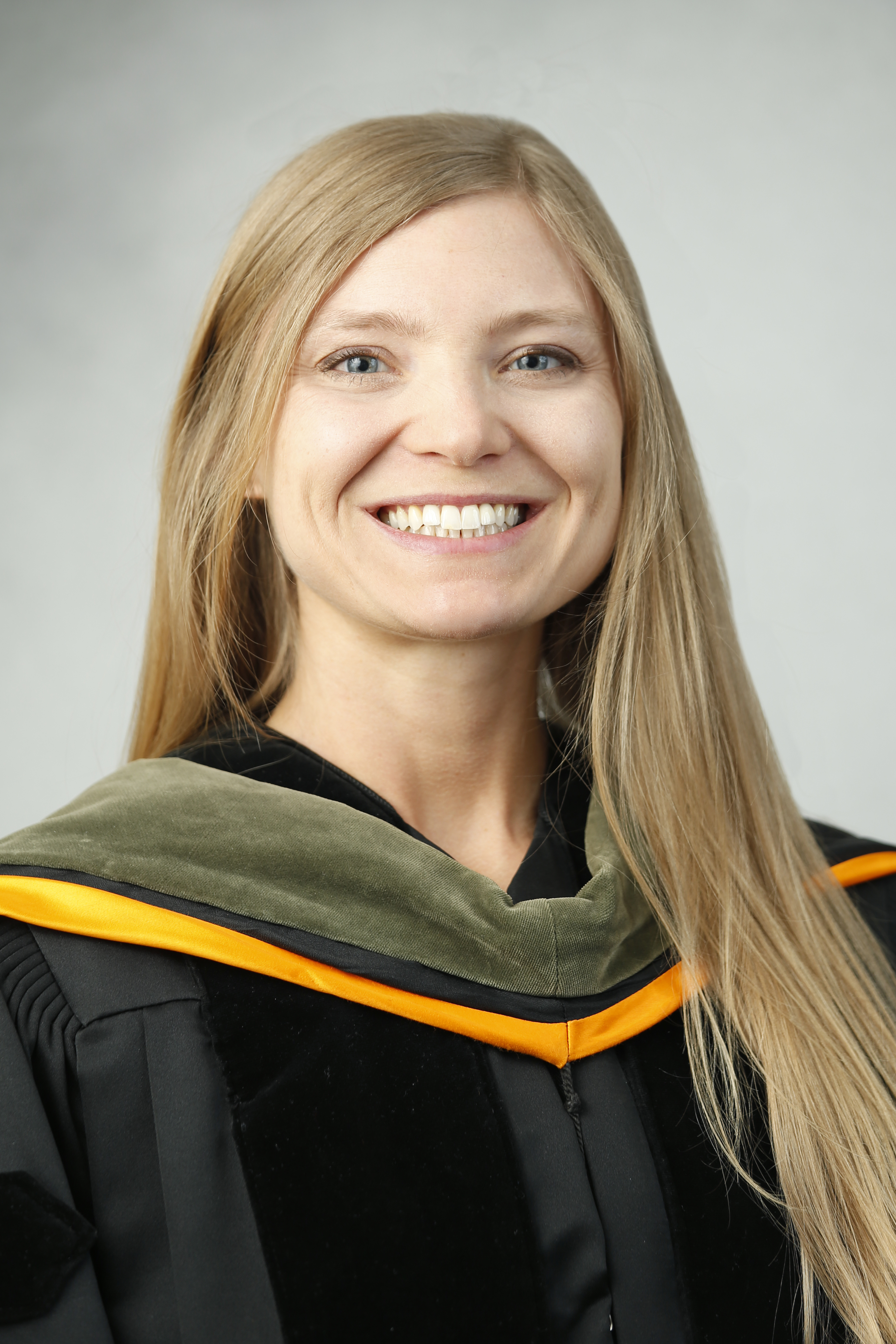 Corrie Black
Corrie, whose family operates a commercial fishing operation in Kodiak, Alaska, was drawn to the pharmacy program because of the appeal of location, as well as the new and rewarding opportunities for pharmacy students. When asked why she chose to pursue pharmacy, she stated, "It will always challenge me, forcing me to learn and grow throughout my career in a position where I can make a meaningful impact in my community." After graduation, she plans to complete a year long residency with an inpatient focus at Providence Medical Center Alaska. I'm beyond thankful for how the professors accommodated my situation, helped me, and encouraged me to succeed."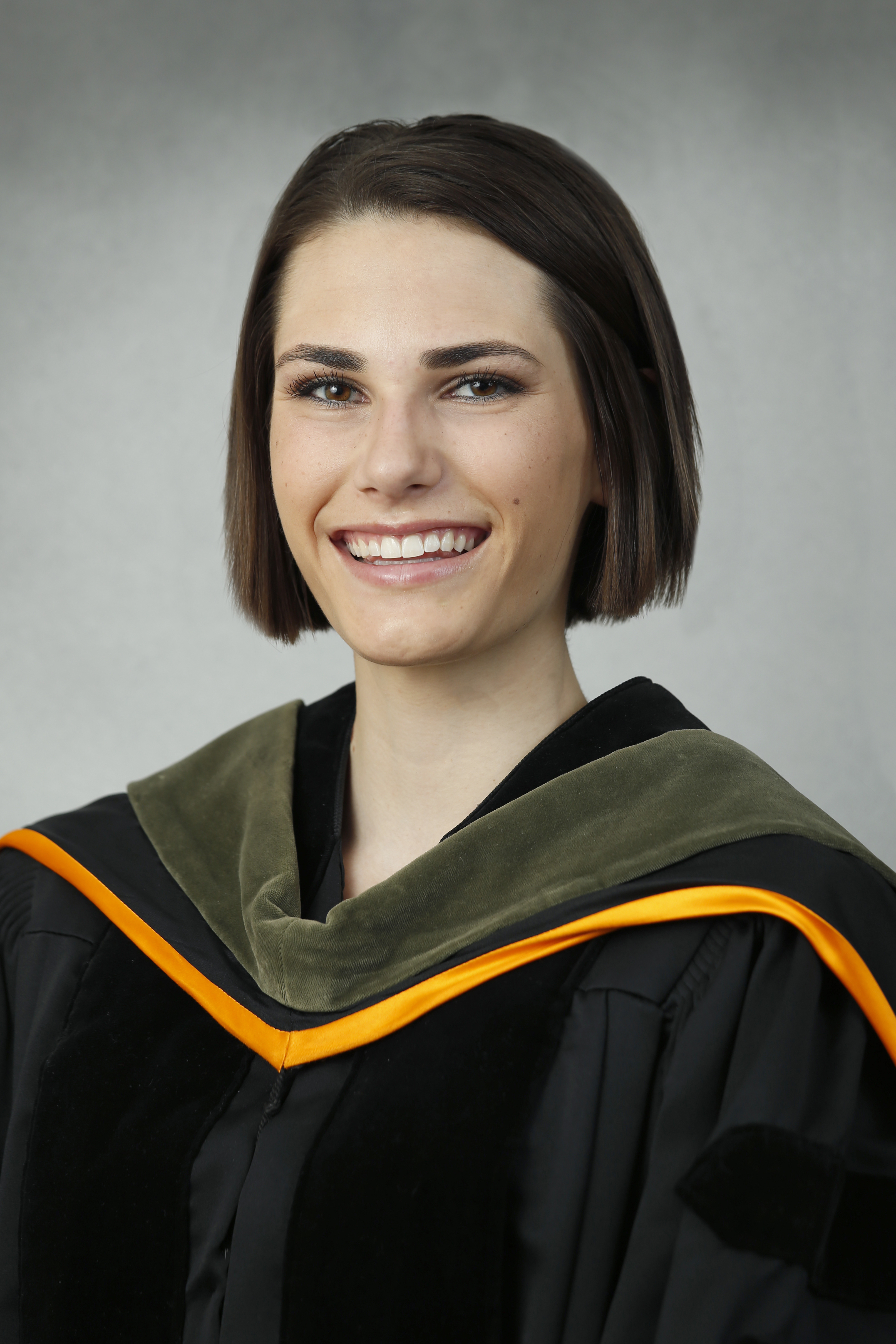 Hannah Fjeld
Originally from Tehachapi, California, Hannah attended ISU in Pocatello for her undergraduate studies in Microbiology. When she heard ISU was offering the pharmacy program in Anchorage, she was immediately drawn because of her love of the outdoors, and she has truly fallen in love with the people and lifestyle. She was interested in pharmacy from a young age, recalling playing with the blood pressure pumps and seeing the white coats behind the counter of pharmacies intrigued her. She also grew an appreciation for pharmacists' availability to the public, explaining it is "such an invaluable resource to the public to have a healthcare professional available to them any time. The more I looked into pharmacy, the more I saw all the different areas they serve, I knew I found my career and purpose. " She chose the ISU College of Pharmacy because she recognized "their long history of educating successful pharmacists and their dedication to continuously progress the practice of pharmacy." After she graduates, she will complete a post-graduate residency at the Reno Veterans Medical Center and then plans to return to Alaska to practice as an ambulatory care pharmacist.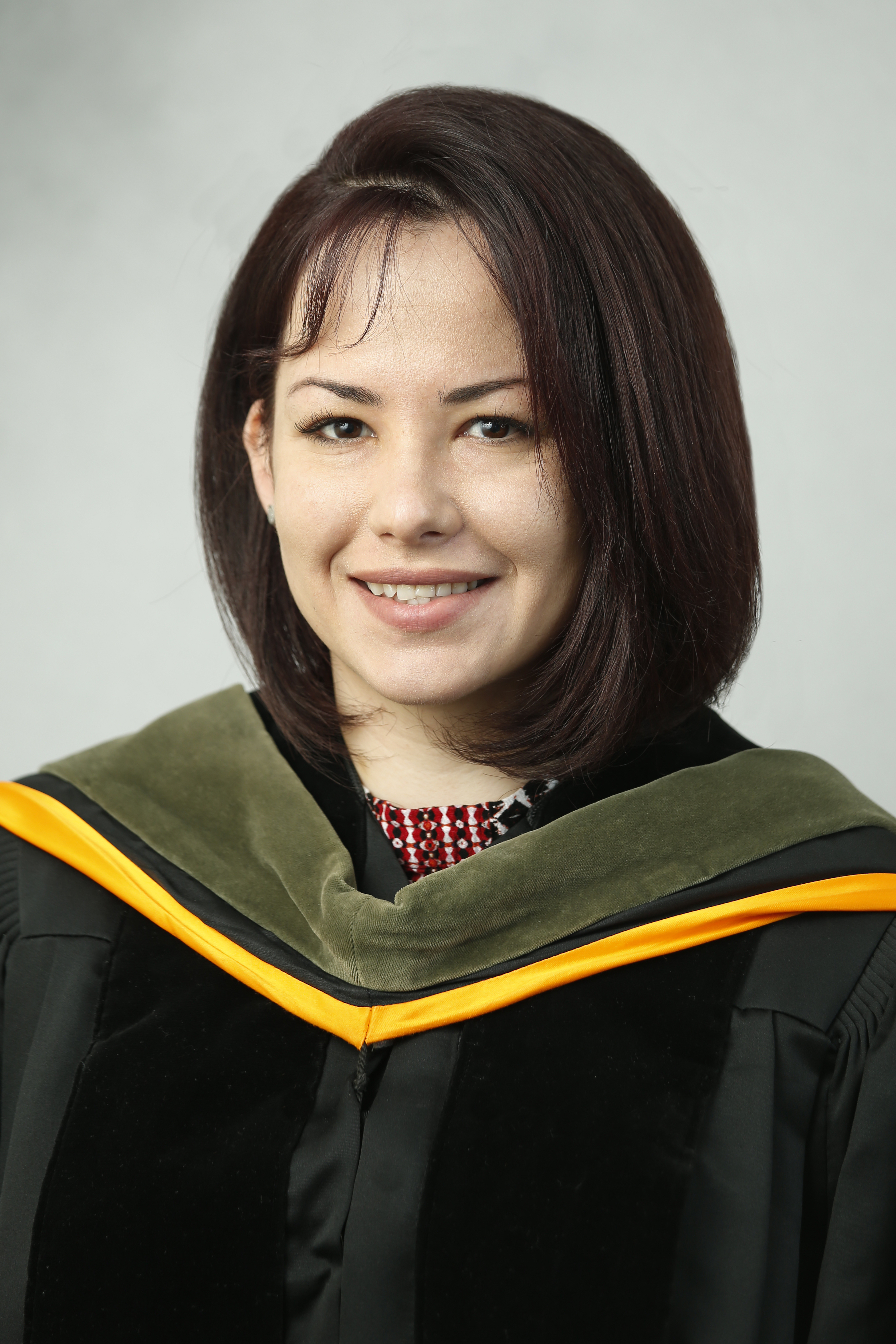 Maddie Gonzalez Perez
Maddie is from Cuba, and she moved to Alaska with the intent to be a pharmacist there. After graduation she will be completing her residency, and go on to practice clinical pharmacy. She chose pharmacy because of her passion for helping people, which is inspired by her mother. She recognizes the UAA/ISU program for "how understanding and helpful every professor was whenever I was struggling. It truly is a great program and I am beyond thankful for how the professors accommodated my situation, helped me, and encouraged me to succeed."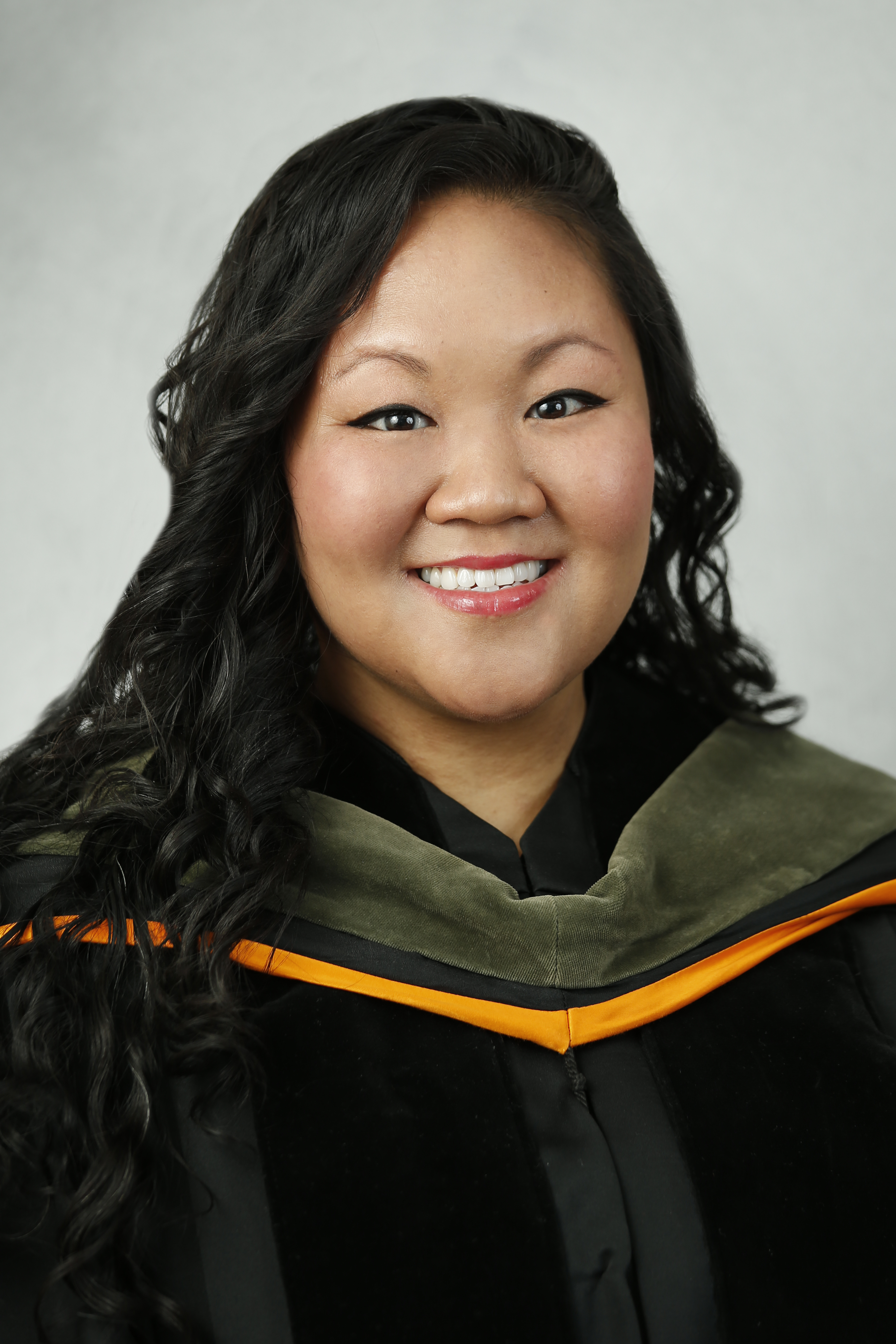 Tiffany Ma
Born and raised in Anchorage, Alaska, she chose the UAA/ISU pharmacy program because it allowed her to stay in Anchorage for her PharmD education. She was drawn because "it is an impressive pharmacy school program with a long history of success." She recalls the baby shower her classmates organized for her as her favorite memory from the program. "The entire ISU program, from the administrators, peers, and professors, was extremely supportive and accommodating during my TWO pregnancies that occurred while in pharmacy school. ISU is a forward-thinking program that is accommodating to students in all stages of life." She knew pharmacy was the path for her, explaining, "I wanted a career where I could make a positive impact in people's lives and work in strong collaborative environments to improve the health of my community." After graduation, she plans on becoming a Commissioned Corps Officer within the United States Public Health Service. She starts her PGY1 residency with the Indian Health Service at Southcentral Foundation in Anchorage, and hopes to spend some time outdoors with her family.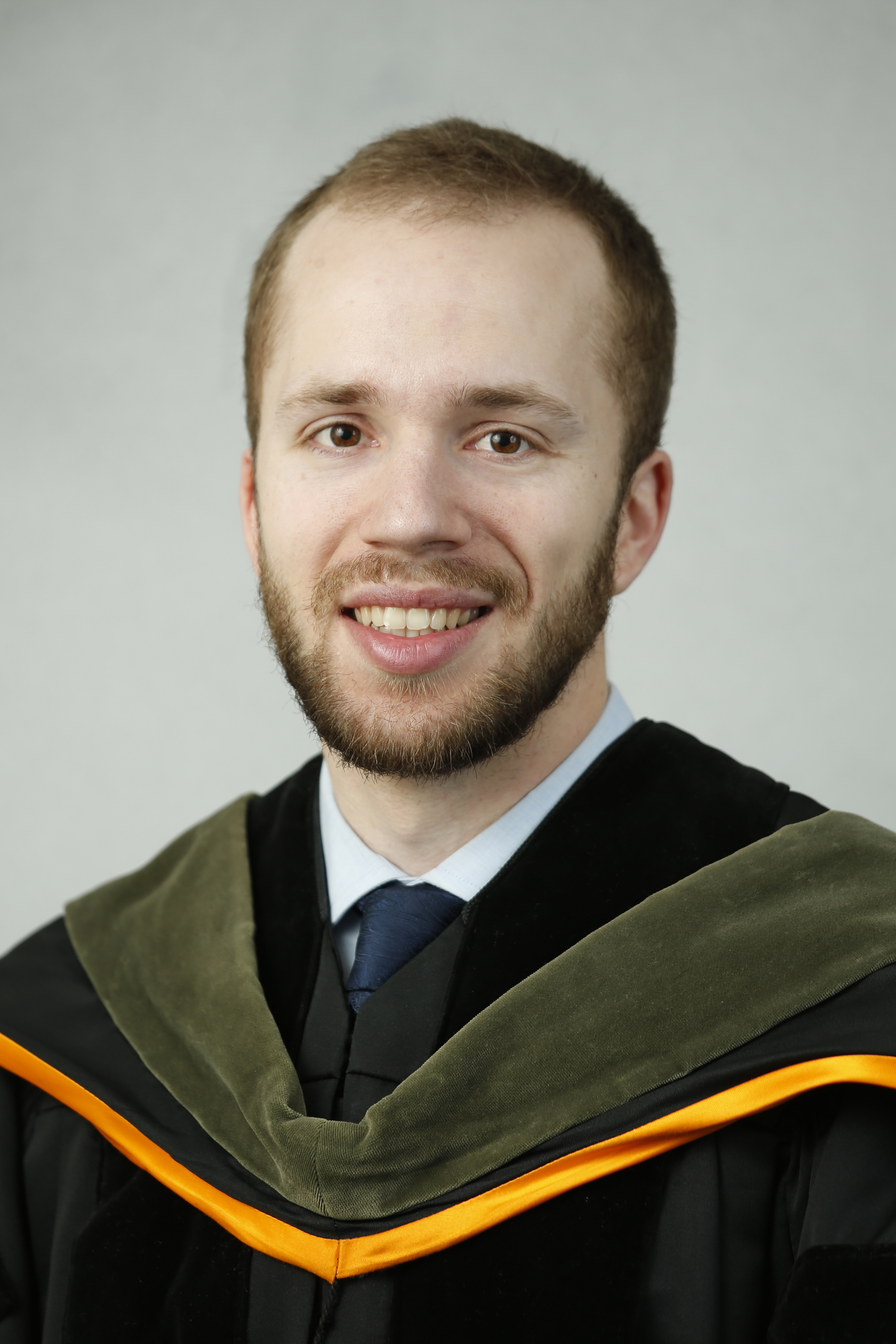 Alex Marinelli
Alex, born and raised in Anchorage, always knew he wanted to pursue healthcare. Once he's licensed, his goal is to practice as an inpatient pharmacist in Alaska, and already has interviewed with multiple companies. He credits Chris Jackson, Alaska Programs Coordinator, for his decision to choose ISU. She had taken time to call him to see if he would still be applying to the program after he showed interest. "I knew almost immediately that this program would be a unique opportunity. This phone call set the tone and showed me what I continue to see to this day, that the faculty and staff truly care about their students and go above and beyond to foster an all around excellent learning experience."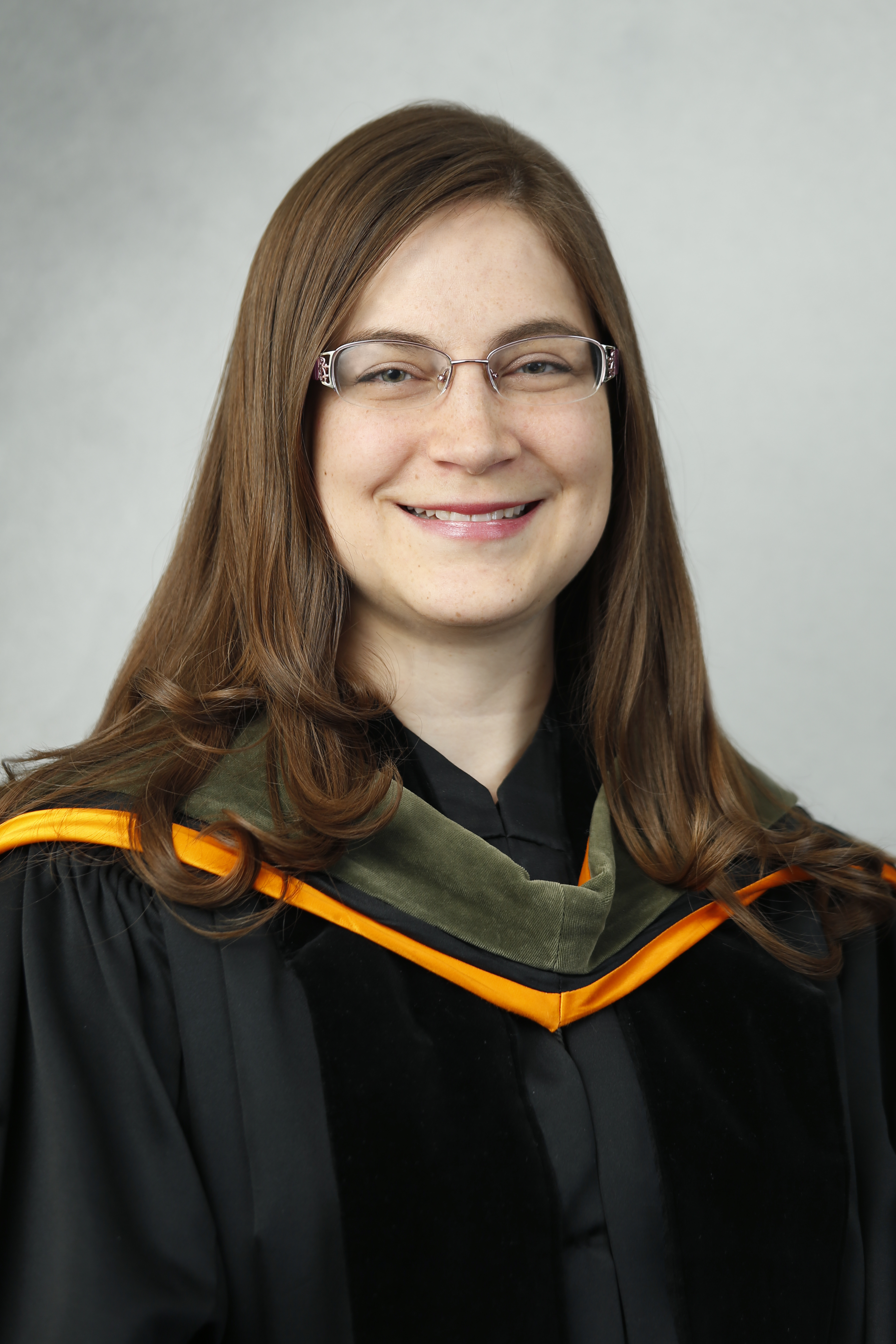 Janelle Solbos
Born in Fairbanks, Alaska, and raised in a handful of remote Alaskan villages before moving to Anchorage, Janelle is passionate about serving the Alaskan communities. Working as an inpatient pharmacy technician solidified her desire to become a pharmacist due to her interest in the science of pharmacology, practical problem-solving skills, and compassion for patients. The program was announced just 36 hours after Janelle completed her PCAT and she immediately knew she wanted to attend, as she did not want to leave the state for school. A few weeks after graduation, she and her husband are expecting the arrival of their first child. They will remain working in Anchorage for some time before moving to a small island community in Southeast Alaska.