eISU Proctoring Services for Faculty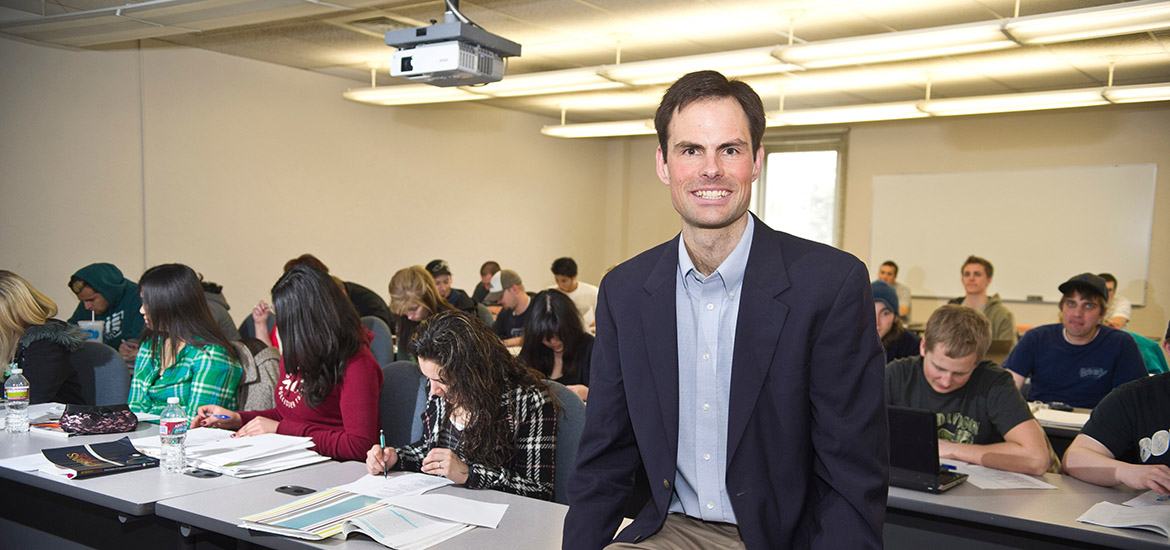 FACULTY: ISU provides proctoring services for students taking online exams. Proctoring requires communication between both instructor and student to determine an appropriate location, time and proctor. Please make arrangements with your students at least one week prior to the examination to avoid scheduling conflicts.
Online Proctoring Solutions
Online proctoring allows a student to take an exam from home or work. In most cases, students will be required to have a web camera and a microphone to connect live with a proctor. Students will need to share their computer screen and show a current photo ID. The online proctor will observe the student and their computer screen during the exam and report any discrepancies. Currently, a Live Proctoring Service is available for those teaching eISU courses.
Online Live Proctoring Quick Start Guide for Faculty: includes links to training videos to help you walk through the processes of adding tests and scheduling tests.
Online Live Proctoring Quick Start Guide for Students: includes links to training videos to help them schedule their time to take the exam and how to connect to the proctor at the time of the test.
A few key things you need to keep in mind when scheduling live proctored tests:
You need to schedule your exam at least two weeks in advance of when you want the exam to be taken by students. This is so the Live Proctoring service can schedule the live proctors. That means if you scheduled your first test on Tuesday 8/29, the earliest your students could take the test would be Tuesday September 12.
Your exam window needs to be large enough to accommodate the number of students needing to take the test. The rule of thumb from the Live Proctoring Service is "Number of Students" / 2 = "Number of hours the test needs to be available". For example, 30 students in your class would require a testing window of 15 hours.
Students need to schedule their exam time during the testing window and they need to keep their scheduled test times. Excessive rescheduling by the students could cause additional financial cost to the university.
ISU Proctoring Locations
The ISU Testing Center in Pocatello has 20 computer stations available for online/web-based testing. Faculty and students can have exams proctored by contacting the ISU Testing Center: proctoredtest@isu.edu or 208-282-4907.
ISU Centers offer onsite-proctoring services at the following locations:
ISU Meridian - 1311 E. Central Drive Meridian, ID 83642 (208-373-1707 | Stefanie Shadduck)
ISU Idaho Falls - Televised and Web Proctoring Services, 1776 Science Center Dr. Idaho Falls, ID 83402, TAB 115 (208-282-7892 | Cindy Hronek-Brush) - Televised & Web Class Testing Center (TWTC) Request Form | This services is only available for ISU class proctoring and non-ISU proctoring should contact Counseling, Testing, and Career Services in Idaho Falls.
ISU Idaho Falls - Counseling, Testing, and Career Services, 1784 Science Center Drive, Idaho Falls, ID 83402 Bennion Student Union Building in room 223, (208-282-7750 | Deb Byers)
ISU Idaho Falls - Classroom and ADA Proctoring Accommodations, 1784 Science Center Drive, Idaho Falls, ID 83402 Bennion Student Union Building in room 202, (208-282-7706 | Irene Gyorfy)
ISU Twin Falls - 315 Falls Avenue, Twin Falls, ID 83303 (208-736-2101 | Maggi Seipel)
Reserve an ISU Computer Lab
Faculty can reserve an ISU computer lab for Moodle ISU exams using Safe Exam Browser (SEB). The SEB software changes any computer into a secure workstation by controlling access during an exam. Proctoring requires the faculty member to identify a proctor. Once a proctor has been identified, the faculty member must reserve a classroom from the list below:
Pocatello - Rendezvous 213 (208-282-4226 | Scheduling)
Pocatello - Rendezvous 215 (208-282-4226 | Scheduling)
Pocatello - Liberal Arts 270 (208-282-4226 | Scheduling)
Pocatello - Education 358 (208-282-4226 | Scheduling)
Pocatello - Turner 111A (208-282-4226 | Scheduling)
Idaho Falls - CHE 201 (208-282-7856 | Michael Timm)
Idaho Falls - CHE 202 (208-282-7856 | Michael Timm)
Meridian – 504 (208-373-1707 | Stefanie Shadduck)
Meridian – 505 (208-373-1707 | Stefanie Shadduck)
Twin Falls - Evergreen C90 (208-282-1205 | Adam Spencer)
Other Idaho Higher Education Institutions
Other Idaho higher education institutions can be used for proctoring, but may require additional fees. Please allow extra time when scheduling exams with other Idaho institutions. The following Institutions offer proctoring services: