Digital and Video Engagement Specialist
Are you an outgoing digital communicator who knows how to produce video? Does student work that builds a strong resume appeal to you? Idaho State University is recruiting digital media superstars for our Digital and Video Engagement Specialist (DVES) roles to help inspire supporters to give back to ISU.
If you love connecting with people and sharing your Idaho State University – and are not afraid to get creative using social media and video, become a DVES student today!
Send your resume to apply!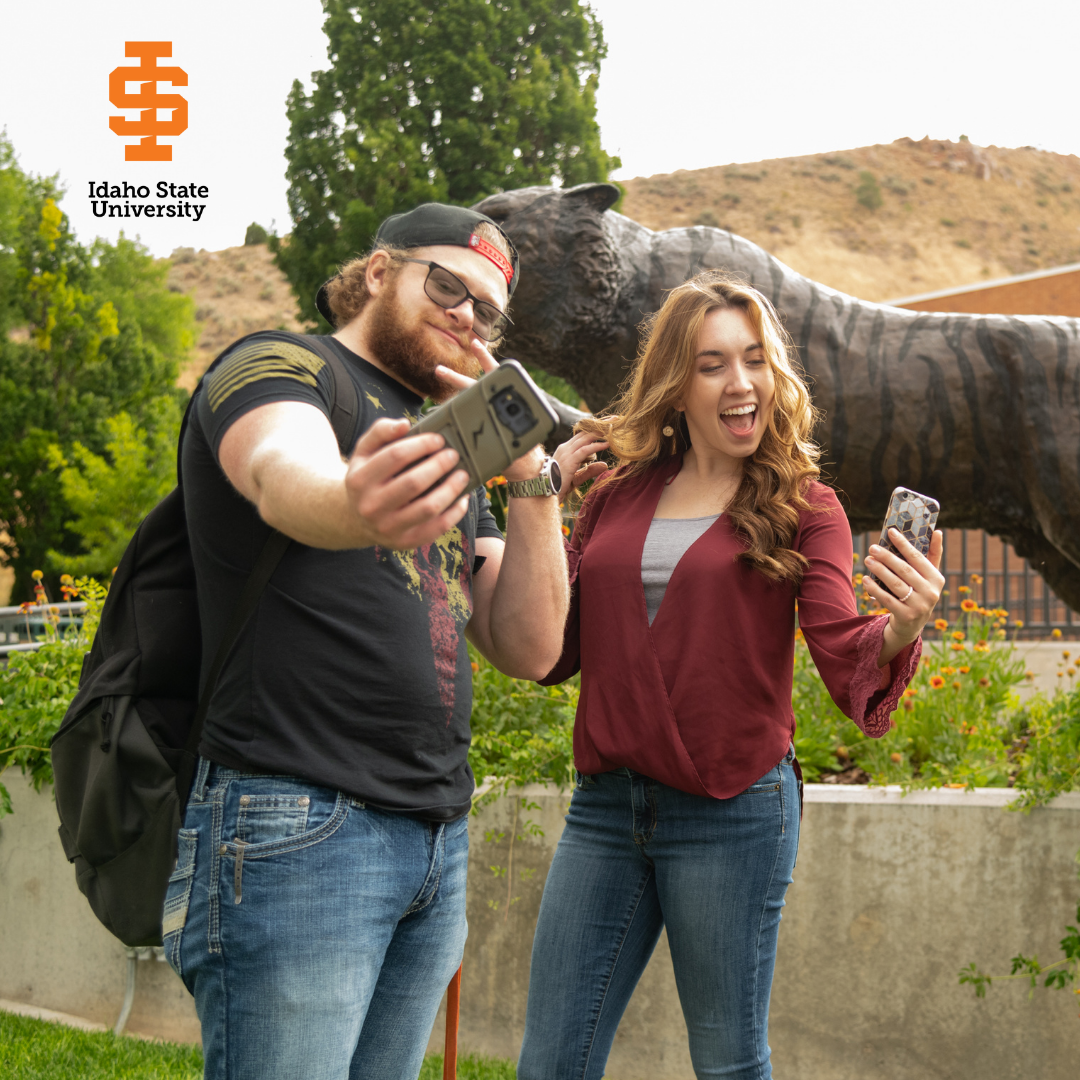 General Qualifications:
Digital information fluency skills.
Critical thinking and problem-solving skills.
Strong oral, written, and digital communication skills.
Familiarity with and a demonstrated savvy on multiple social media networks including Facebook, Instagram, and Twitter
Public speaking experience
Ability to work independently, maintain confidentiality, computer skills (MS Word, Excel, Access, Data Entry, Outlook, and ESP), detail-oriented, punctual and reliable, professional, and ability to use professional judgment.
Customer service and/or sales experience preferred
Non-profit fundraising experience a plus
Must be available during the academic year.
Approximate hours per week: 10-15 Hours
Meet the team
Brooklyn Bellis
Sophomore '26
Boise, Idaho
Kaila Mederios
Sophomore '26
Meridian, Idaho
Joely Sudweeks
Sophomore '26
Parowan, Utah