Students Once, Bengals Forever
This is a place for everyone in Bengal Nation -- alumni, students, parents and friends -- to connect with Idaho State University and each other. With more than 85,000 living Bengal alumni, the ISUAA network has never been stronger. Please take a look around and browse. You'll find the events, ideas, and resources that matter to you. And, of course, Go Bengals!
ISU Oral History Project Live
Attention Bengals! The ISU Alumni Association is partnering with Publishing Concepts (PCI) to create an ISU Alumni Book. The ISU Oral History Project is in full swing, and you may receive phone calls, emails and postcards to share your story and verify your information. This messaging is accurate and verified through PCI.
Homecoming | September 22-24
Join us for an exciting weekend filled with award recognitions, reunion events, the annual homecoming parade, tailgating and game day fun. Enjoy a weekend filled with super exciting activities with friends, family and fellow alumni leading up to cheering on our Bengals inside the newly renovated Holt Arena vs. Northern Colorado Bears.
Congratulations to the 2023 Homecoming Award Recipients
Kent Oram
ISU Distinguished Alumnus Award
Dr. Earl and Bernadett Stoddard
President's Medallion
Tim and Elaine May
William J. Bartz Award
Dr. Donna Lybecker
ISU Achievement Award
Allyson Johnson
ISU Distinguished Service Award
Jesse Arnoldson
Young Alumnus Award
Demetrius Amos and Mackenzie Handel
Parade Grand Marshals
Help us honor and recognize these remarkable individuals formally at the President's Alumni Recognition Dinner on Friday, Sept. 22 at 6 p.m. The cost is $65 per person, reservations are required.
Show off your Bengal Pride anywhere in the world!
In an effort to support ISU's
$20 million scholarship campaign
, any donation of $30 or more to the ISUAA Scholarship Endowment, the Alumni Association will send you a 3'x5' Idaho State University Bengal flag.
By donating to the ISU Alumni Association Scholarship Endowment, you are helping to build the pipeline of future Bengals. The ISUAA Scholarship Endowment supports children, step-children, and grandchildren of Bengal alumni.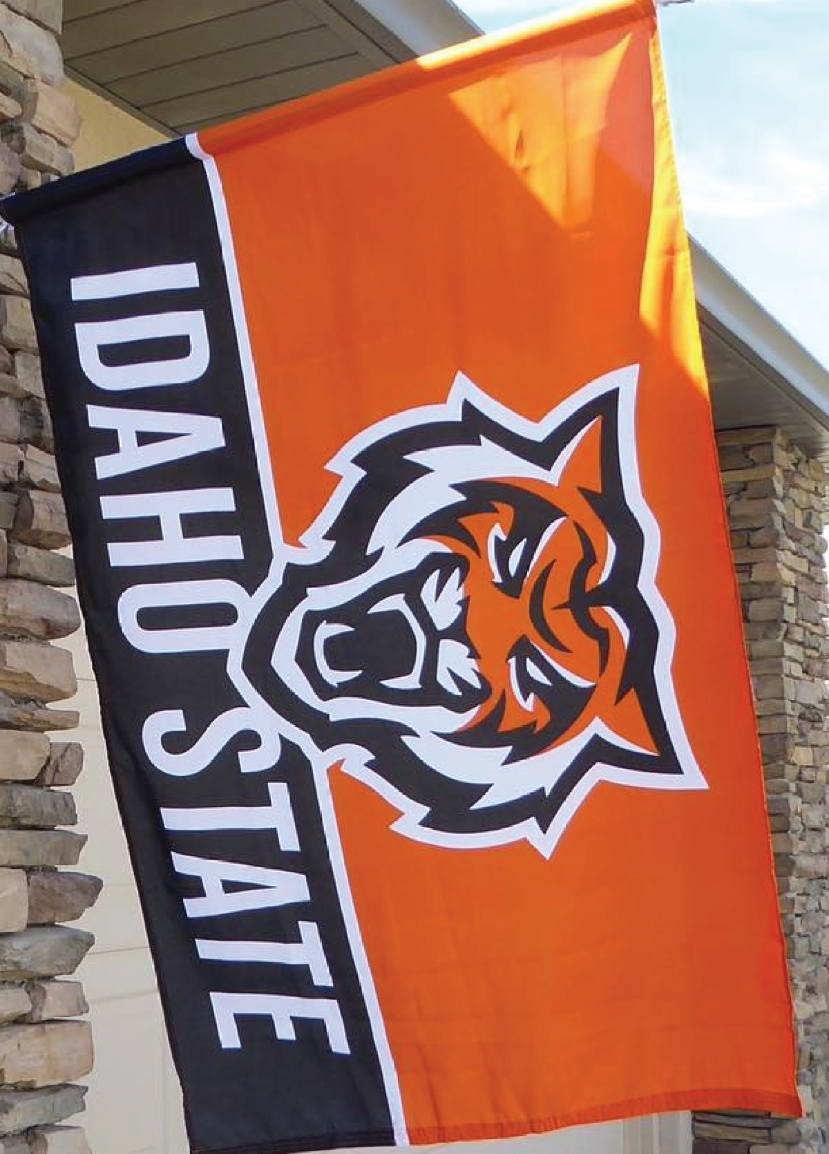 Follow us on Social Media
ISU Alumni Association Town Halls
Did you miss one of our ISU Alumni Association Town Halls? Check out all of our recordings on Facebook now.