Students Once, Bengals Forever
This is a place for everyone in Bengal Nation -- alumni, students, parents and friends -- to connect with Idaho State University and each other. With more than 85,000 living Bengal alumni, the ISUAA network has never been stronger. Please take a look around and browse. You'll find the events, ideas, and resources that matter to you. And, of course, Go Bengals!
Congratulations to the 2023 Outstanding Student Achievement
College of Arts and Letters:
Fine Arts: Eric Morris
Social Sciences: Maya Peters Greño
College of Business: Zane Webb
College of Education: Shelby Killian
College of Health:
Undergraduate: Alexis Mingo
Graduate: Olivia Filicetti
College of Pharmacy: Liv Swonger
College of Science and Engineering:
Natural Sciences: Austin Robison and Claire Wasniewski
Physical, Computational, and Engineering Sciences: Cooper Dastrup
College of Technology: Ellen Jenkins
Graduate School:
Masters: Elizabeth Mawlam
Doctoral: Wilson Trusty
Join the ISU Alumni Association Board of Directors
Are you ready to make a difference for our alma mater? It's time to step up and represent ISU's 85,000+ alumni as a member of the Idaho State University Alumni Association Board of Directors.
We're on the lookout for enthusiastic alumni leaders who are committed to the success of ISU and the goals of the Alumni Association. As a board member, you'll have the opportunity to work alongside other dedicated volunteers, including officers, directors, alumni chapter presidents and student leaders.
If you're passionate about ISU and want to give back to your alma mater, don't wait! Applications are due by May 15 to be considered for the upcoming terms. We'd love to have you join us in shaping the future of the ISU Alumni Association. If you have any questions or need more information, please don't hesitate to contact us at (208) 282-3755 or alumni@isu.edu.
Show off your Bengal Pride anywhere in the world!
In an effort to support ISU's
$20 million scholarship campaign
, any donation of $30 or more to the ISUAA Scholarship Endowment, the Alumni Association will send you a 3'x5' Idaho State University Bengal flag.
By donating to the ISU Alumni Association Scholarship Endowment, you are helping to build the pipeline of future Bengals. The ISUAA Scholarship Endowment supports children, step-children, and grandchildren of Bengal alumni.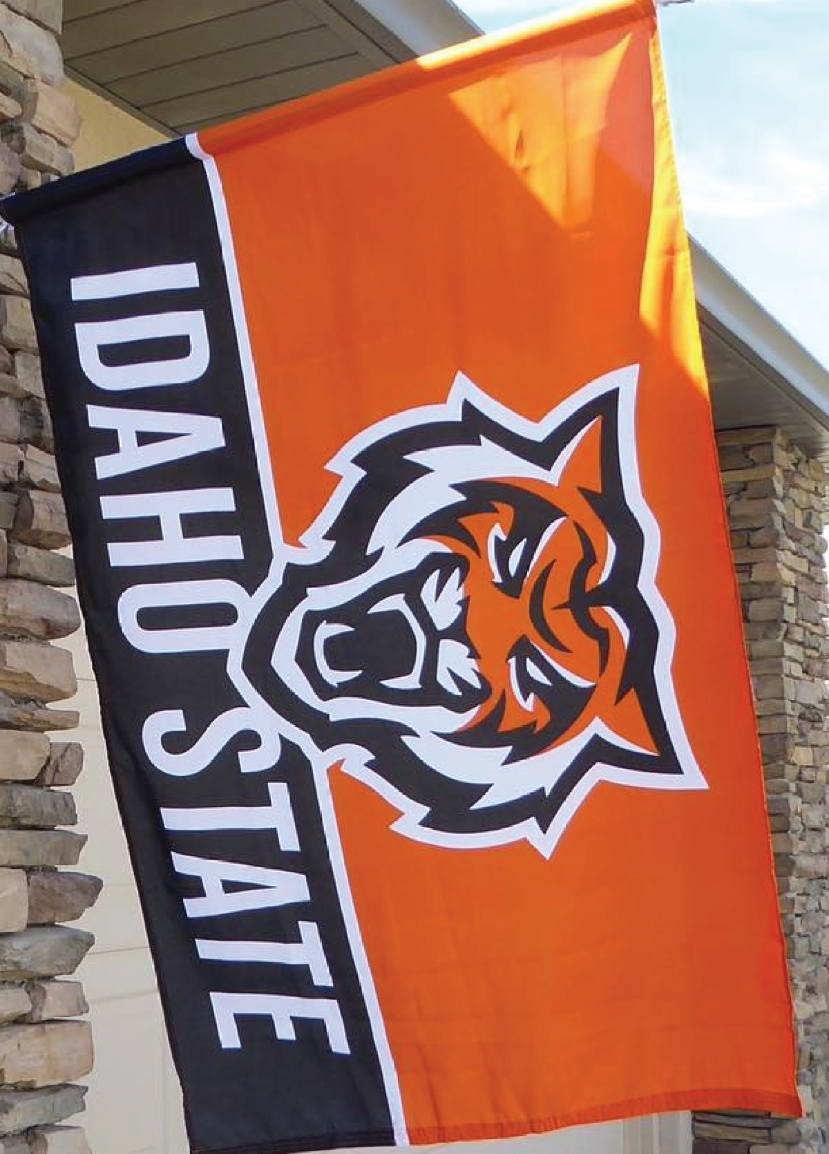 Follow us on Social Media
ISU Alumni Association Town Halls
Did you miss one of our ISU Alumni Association Town Halls? Check out all of our recordings on Facebook now.