Surveying and Geomatics Engineering Technology
Program Description
Surveying and Geomatics professionals measure and map the surface of the earth, airspace, waterways and establish official boundaries in land while using the latest software, satellite, sonar, 3D scanning and drone technology.
The curriculum offers options for individuals interested in a surveying and geomatics career at both the professional and technician levels. Experienced, professional licensed instructors teach fully online or in a traditional classroom setting.
Individuals may transfer equivalent surveying credits from another institution to ISU to count toward a degree or certificate.
Learn more about the profession here.
Program Overview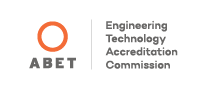 Program begins in August and January
Program is offered in Pocatello and through Online Learning
The Surveying and Geomatics Engineering Technology program is accredited by the Engineering Technology Accreditation Commission of ABET, http://www.abet.org
The Surveying and Geomatics Engineering Technology program is a recipient of the National Council of Examiners for Engineering and Surveying (NCEES) surveying education award.
Degree Options
Online Program Option
The Surveying and Geomatics Engineering Technology Program offers all necessary surveying coursework required for a bachelor of science degree from first year to fourth year levels (1000 – 4000) through online learning. For courses that include a laboratory component, the student's local mentor will be responsible for conducting/supervising the laboratory activities.
eISU Nonresident Tuition Waivers are awarded to students in approved eISU fully online programs (program must be listed here: eISU Online Programs) who are taking all online courses. For more information about eISU waivers, contact Jody Finnegan at (208) 282-4293 or email finnjody@isu.edu.

For more information about becoming a mentor view the Mentor Agreement.
Career Opportunities
Engineering and surveying companies
Local, state, and federal government agencies
Consultant
Self employed
Graduates Employed or Continuing Education Four-Year Average

100%
Idaho Median Income


$61,950
National Median Income


$61,600
States Rules and Regulations for Licensure
Many states require a four-year or two-year degree in surveying to satisfy an educational requirement to become licensed as a surveyor. Some states accept "related" degrees to surveying with the addition of a minimum number of surveying course credits. This certificate offers ABET EAC accredited courses to meet many state licensing board surveying credit requirements. Click the following link to verify each state's rules and regulations required for licensure. https://ncees.org/state-links/
Programs Related to Surveying and Geomatics Engineering