Energy Systems Electrical Engineering Technology
Program Description
Energy Systems Electrical Engineering Technology (EET) prepares students to pursue a career in the installation, operation, adjustment, routine maintenance, inspection, test, and repair of power generation equipment. Graduates work in all fields of electrical generation with companies who design, build, operate, and maintain electrical generation systems. These generators use fossil and nuclear fuels, hydropower, wind, or other forms of energy to produce electrical power. Electrical Engineering technicians work with generators, large electrical motors, protective relaying and other high voltage/high current electrical equipment, the interconnection wiring and control circuits, and PLC's.
About the Occupation
EET job duties include: designing, building, installing, and troubleshooting motor controls; writing programs and developing applications for Programmable Logic Controllers (PLC's); installing and repairing electrical distribution circuits; maintaining operating efficiency of distribution panels, switches, switchboards, controllers, voltage regulators, current, and voltage transformers; maintaining operating efficiency of electric motors; repairing electrical equipment; installing and maintaining storage batteries and uninterruptible power supplies; inspecting, maintaining, testing, and repairing electric power equipment; interpreting electrical sketches, diagrams, and blueprints; and connecting electric power machinery and electric power equipment.
Graduates Employed or Continuing Education Five-Year Average

96%
Idaho Median Income


$60,630
National Median Income


$63,640
Program Overview
Program accepts students in August and January
Typical classroom hours are Monday through Friday from 8:00 a.m. to 3:00 p.m.
Program admits 16 students in a cohort
Physical demands for this program may include lifting, standing, bending, and close vision
Accreditation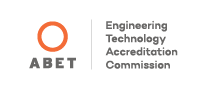 The Energy Systems Electrical Engineering Technology Program is accredited by the Engineering Technology Accreditation Commission of ABET, http://www.abet.org
Degree Options
Energy Systems Electrical Engineering Technology Associate of Applied Science (2 years)
Energy Systems Technology Intermediate Technical Certificate (1 year)
Bachelor of Applied Science (4+ years)
Bachelor of Science Electrical Engineering Technology (2 +2 years)
Career Opportunities
Power generation plants that use coal, gas, hydro, nuclear, concentrated solar, and wind
Levels of employment include: technician, journeyman, group leader, supervisor
Electric load dispatch centers and substations
Minimum Test Scores
| | |
| --- | --- |
| SAT | Math: 500 |
| ACT | Math: 19 |
| ALEKS | Math: 30 |