Civil Engineering Technology
Program Description
Civil engineering technicians collect and maintain field data and prepare drawings and maps using angles, distances, elevations XYZ coordinates, contours, and volumes from earthwork. They use electronic total stations, levels, global positioning systems (GPS), unmanned aerial systems, 3D laser scanners and other instruments. They plan, design and perform construction staking tasks necessary for the construction of highways, railroads, bridges, buildings, airfields, subdivisions, and other facilities. They also perform testing and inspection tasks on the various construction operations to ensure compliance with specifications.
Aptitudes and Interests: Students will be required to learn and apply theoretical principles and technical knowledge easily, perform mathematical computations accurately, visualize shapes and forms from survey data or sketches, concentrate on details to avoid errors, and use judgment in planning work and handling problems. Students should like work of a scientific and technical nature involving preparation of maps, charts, and drawings. Students will also need an interest in learning computer aided design (CAD) and other design software on computers and working with the latest electronic computers, surveying, and testing equipment. These civil engineering technicians work as a team and must exercise tact in dealing with persons who may have opposing opinions. This field requires great precision and accuracy and workers must be willing to accept responsibility for performance in accordance with prescribed standards.
Graduates Employed or Continuing Education Five-Year Average

100%
Idaho Median Income


$48,950
National Median Income


$58,320
Program Overview
Traditional Classroom
Program begins in August
Typical classroom hours are Monday through Friday from 8:00 a.m. to 3:00 p.m.
Program admits 17 students each year
Online Students (option to run concurrently with classroom instruction)

Program begins in August and January
Program admits up to 40 students each year
No Out of State Tuition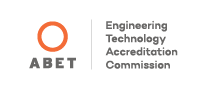 The Civil Engineering Technology program is accredited by the Engineering Technology Accreditation Commission of ABET, http://www.abet.org
The associate degree articulates to a bachelor's degree in Surveying and Geomatics Technology.
Degree Options
Civil Engineering Technology Associate of Applied Science (2 years)
Civil Engineering Technology Advanced Technical Certificate (2 years)
Civil Engineering Technology Materials Testing and Specifications Basic Technical Certificate (1 year)
Basic Technical Certificate: Surveying Technician
(4+ years)
Career Opportunities
Engineering and surveying companies
Local, state, and federal government agencies
Materials testing companies
Minimum Test Scores

| | |
| --- | --- |
| SAT | Math: 500 |
| ACT | Math: 19 |
| ALEKS | Math: 30 |