Computer Aided Design Drafting Technology
Program Description
The design drafting profession affects everything done, every day, by every individual. Without a plan or visual graphic, nothing can be manufactured, built, made, or sold. Everything has a plan for creation and design drafters are the people who make it happen.
The Computer Aided Design Drafting Technology graduate is prepared to work in engineering, architectural, building, and manufacturing professions. Graduates are trained on the latest versions of Computer Aided Drafting (CAD) and modeling software used in many disciplines including mechanical, structural, architectural, and interior design.
Graduates Employed or Continuing Education Five-Year Average

90%
Idaho Median Income


$48,080
National Median Income


$54,240
Program Overview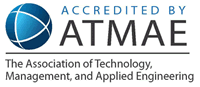 Program accepts students in August
Typical classroom hours are Monday through Friday from 8:00 a.m. to 10:30 a.m. and open lab time from 10:30 a.m. to 3:00 p.m.
Program admits up to 30 students each year
Books can be checked out from the program at no cost to students
Accredited by the Association of Technology, Management, and Applied Engineering (ATMAE)
Degree Options
Computer Aided Design Drafting Associate of Applied (2 years)
Computer Aided Design Drafting Advanced Technical Certificate (2 years)
Mechanical Drafting Intermediate Technical Certificate (1 year)
Architectural Drafting Intermediate Technical Certificate (1year)
Bachelor of Applied Science (4+ years)
Program Requirements
The drafter/designer must be able to learn how to visualize forms and shapes from blueprints and sketches, develop an understanding of and then apply theoretical principles and technical knowledge, think critically, and be self-directed. Drafters/designers should enjoy technical work; work that involves precision by following industry standards. The successful drafter/designer should be able to prioritize, work rapidly, meet deadlines, and produce quality work.
Career Opportunities
Engineering and architectural firms
Machinery manufacturers
Structural metal fabricators
Construction companies
Minimum Test Scores

| | | |
| --- | --- | --- |
| SAT | English: 360 | Math: 360 |
| ACT | English: 14 | Math: 14 |
| ALEKS | | Math: 14 |