Energy Systems Mechanical Engineering Technology
About the Occupation
Mechanical Technicians work with pumps, valves, turbines and other mechanical and rotating equipment. They read and interpret drawings and equipment layouts, record data, make computations, analyze results, and write reports. They understand maintenance procedures and application of preventative, predictive, and proactive maintenance techniques in power and industrial plants. When planning maintenance activities, mechanical engineering technicians may prepare layouts and drawings of the process and of the equipment to be maintained. They estimate labor costs, equipment life, and plant space. Some technicians test and inspect machines and equipment in power plants and work with engineers to troubleshoot and eliminate machine problems. They also develop, make, and assemble parts for machinery and equipment, and analyze the costs and practical value of designs.
Graduates Employed or Continuing Education Five-Year Average

100%
Idaho Median Income


$51,940
National Median Income


$56,250
Program Description
Mechanical Engineering Technicians (MET) work with the mechanical and rotating equipment used in the generation of electrical power and within industrial plants such as compressors, pumps, hydraulic equipment, and steam boilers. They collaborate with engineers and scientists to design, develop, test, install, and maintain power generation machinery, mechanical parts, and other equipment. Mechanical engineering technicians fill the gap between the tasks performed by engineers, technologists, and scientists and those performed by craftsmen.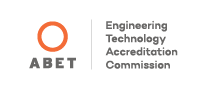 Program Overview
Program accepts students in August
Typical classroom hours are Monday through Friday from 8:00 a.m. to 4:00 p.m.
Program admits 20 students
Physical demands for this program may include lifting, standing, bending, and close vision
The Mechanical Engineering Technology Program is accredited by the Engineering Technology Accreditation Commission of ABET, http://www.abet.org
Degree Options
Energy Systems Mechanical Engineering Technology Associate of Applied Science (2 years)
Bachelor of Applied Science (4+ years)
Career Opportunities
Power generation plants that use coal, gas, hydro, nuclear, concentrated solar, and wind
Levels of employment include: technician, journeyman, group leader, group supervisor
Women considering this or another Energy Systems program, there are scholarships and special opportunities just for you. Visit the POWER Careers page for more information.
Minimum Test Scores
| | | |
| --- | --- | --- |
| SAT | English: 360 | Math: 500 |
| ACT | English: 14 | Math: 19 |
| ALEKS | | Math: 30 |
| AccuPlacer | English: 232 | |