University Tutoring
Mission
We provide a safe environment for students from diverse backgrounds to strengthen positive academic behaviors and embrace life-long learning as a catalyst for personal and professional growth.
Vision
To promote independent learning, strengthen knowledge, develop transferable learning skills, and empower academic success in a safe and respectful environment.
Core Institutional Values
Integrity: honesty in our actions and words

Community: fostering connections inside and outside the university

Inclusivity: valuing all and building a culture of belonging

Teamwork: collaborating with compassion and respect

Shared Responsibility: all contributing to our success

Learning: continuous growth and development
Doug McGee, Ph.D.
University Tutoring Coordinator
Office: Student Success Center, Rendezvous 323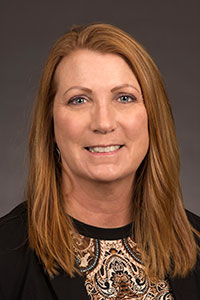 Marilee Green
Administrative Assistant
Office: Student Success Center Rendezvous 323
Tawna Brockett
Information Coordinator
Office: Student Success Center Rendezvous 323