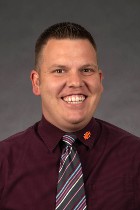 Marc Steele, MD
Dr. Marc Steele graduated from Ross University. He is the second Residency Physician to be admitted to the ISU Rural track Residency Program. He is very excited to be a part of this program, and has eagerly awaited this step of his medical training. Marc was born and raised in Las Vegas, NV. He attended Las Vegas High School, and from there, was accepted into Colorado State University. He enjoyed learning, and completed his Freshman year when he decided to serve an LDS mission in Panama. After his mission, he transferred his schooling to Brigham Young University in Provo, Utah, where he received his Bachelor's Degree in Athletic Training. He was able to work in Physical Therapy and Sports Medicine in Greeley, CO for two years after graduation. Marc had always had a passion for helping people, and this desire guided him to prepare for Medical School by getting his Masters in Public Health from Touro University-California with a concentration in Global Health, part of which he was able to study in Cambodia. While in Medical School at Ross University he developed an interest in full-spectrum Family Medicine. He is someone always willing to help, and wants to provide compassionate service to those he sees, especially those who have limited access to healthcare. He is married to his beautiful wife, Melody, and has 3 energetic sons. He enjoys playing with his family, sports, taking walks, adventuring outside, quoting movies, and seeing new places.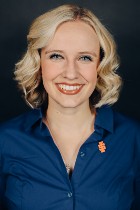 Shelby Nordmann, MD
Dr. Shelby Nordmann graduated from the American University of the Caribbean. She was born and raised in rural Minnesota where she completed her undergraduate education in biology, chemistry, and neuroscience. She spent her summers growing up in Western Montana with family, which is where she fell in love with mountains and the communities in the West. She spent high school and college working as a CNA in long-term care facilities, which solidified her interest in comprehensive family care. Her interests in family medicine are broad and span from the beginning of life to the end, including obstetrics to hospice/palliative care and overall continuity of care with families. She feels especially lucky to get to train in both Pocatello and Rexburg during her residency and is excited to learn as much as she can for her future patients in rural areas. Outside of medicine, she enjoys hiking, camping, horseback riding, volunteering, and doing anything outdoors while spending time with friends and family.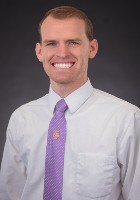 Andrew Baker, DO
Dr. Andrew Baker is a native to Pocatello, Idaho where he grew up in an awesome family of 10. He attended Pocatello High School and was involved in scouting, tennis, and choir. After high school, he served as a missionary for The Church of Jesus Christ of Latter-day Saints in Argentina where he learned to speak Spanish and grew to love the Latino culture. Following his mission he attended Brigham Young University-Idaho where he studied Exercise Physiology. He then studied and received a master's degree in Medical Health Sciences from Touro University – Nevada. After a year of working in between school, he and his family moved to West Virginia to attend West Virginia School of Osteopathic Medicine. They loved their time in the Appalachian Mountains but are excited to return to Pocatello to be close to family and friends. Dr. Baker loves helping others and is excited to assist future patients understand and navigate through their health concerns. In his free time, he loves to spend time with his wife and 4 children. They love their pizza and movie nights, bike rides, hiking, reading/listening to books together, playing games, dance parties in the living room, and just spending time together. Dr. Baker will be training in Pocatello and Rexburg and feels excited and blessed to stay in Southeastern Idaho to practice family medicine.