Keyboards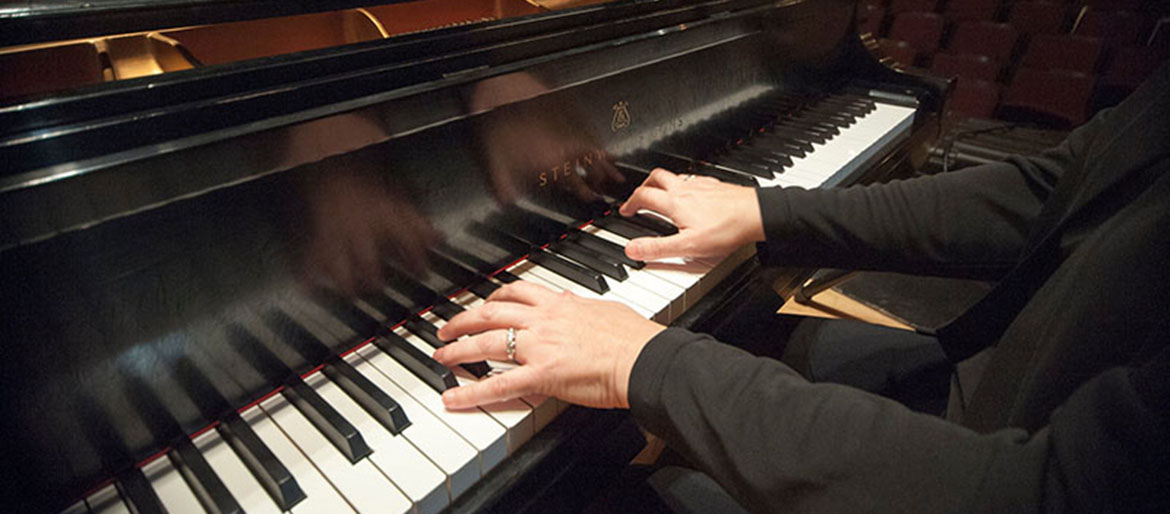 Degrees Offered with Keyboard Major - Piano or Organ:
Bachelor of Music
Bachelor of Arts
Bachelor of Science
Bachelor of Music Education
Music Minor
Audition Requirements
To be admitted into lessons as a major or minor, prospective students must perform and audition.
There are four parts to the audition:
performance by memory of two or three contrasting pieces from the standard Classical advanced repertoire
performance of selected major and harmonic minor scales and arpeggios
sight-reading of intermediate solo piano literature
answering/asking questions.
For more specific information, see the Guidelines for Keyboard Auditions.
Keyboard Area Description
The ISU Keyboard Area is determined to remain focused on the future career success of each of our students.
We are proud to place 100% of our applying graduates into high-level graduate schools, and 100% of our Bachelor of Music Education candidates into full-time jobs in the public school system immediately upon graduation.
The ISU Music Department offers several degrees with either piano or organ as a major instrument. We offer a balanced keyboard program, and we work diligently to prepare all graduates for at least three major music career areas out the following:
Solo performance
Collaborative performance
Studio teaching
Public School teaching
Preparation for graduate study
Prospective students are encouraged to apply by the general ISU application deadline, which necessitates having transcripts, test scores and application materials in by February 15.
Keyboard majors typically fund their college careers through the following scholarship and work opportunities:
Academic scholarships, provided by the university
Piano scholarships, awarded by audition
Ensemble scholarships, awarded by audition (contact ensemble directors directly)
Piano teaching in the ISU Preparatory Piano Program
Collaborating with singers and instrumentalists
ISU sponsored and other competitions
Our primary goal is to offer students the education and mix of experiences that will ensure a successful career for each graduate. One of our distinguishing traits is catering to the unique mix of talents and skills that each student possesses. We are able to achieve this because of our close-knit community, esprit de corps among faculty and students, and unusually high teacher-to-student ratio.
Dr. Kori Bond, the coordinator of the keyboard area, advises each keyboard major in order to tailor -make a curriculum and experiences according to each student's interests and skills. Keyboard graduates have gone on to pursue Master's Degrees and/or successful careers in a variety of areas, for which they received formal training at ISU. These include:
University-level or private studio instruction
Composition
Music Theory
Jazz Piano
Collaborative Piano
Church Music
Public and Private School Education
The ISU Keyboard Area boasts extremely high success rates for students applying for graduate school and entering competitions. 100% of graduates in the past 20 years have not only been accepted at high-level universities, but virtually all of them have received assistantships and complete scholarships. These schools include:
University of Cincinnati
University of Missouri at Kansas City
University of Oklahoma
University of Oregon
University of Wyoming
Students and graduates have been prizewinners in numerous local, state, and Northwest regional competitions, including the MTNA Young Artists Competition, Federation of Music Clubs competition, Musicians West competition, Young Artists' competitions for the Idaho State Civic Symphony and the University of Wyoming Symphony, among many others.
More information about our programs can be found at the following links.
Pedagogy Study and the ISU Preparatory Piano Program
Practice, Rehearsal, and Teaching Facilities
Visiting Performing Artists and Master Classes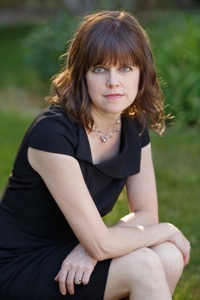 Dr. Kori Bond
Professor of Music | Piano Area Coordinator
B.A. & B.S. 1992, Walla Walla College
M.M. 1994, Northern Illinois University
D.M. 1999, Indiana University
Joined ISU Faculty in 1999
Dr. Kori Bond is Professor of Piano at Idaho State University, where she coordinates the piano program, teaches piano and related courses, and directs the Preparatory Piano Program. She holds a Doctor of Musical Arts degree from Indiana University in Piano Performance, a Master of Music in Piano Performance and Pedagogy from Northern Illinois University, and Bachelors degrees in Music, Biology, and Religion from Walla Walla University. She began her piano studies at age 6 with Florence Brinton in Salt Lake City and her other primary piano teachers were Edward Auer, Donald Walker, and Leonard Richter. She also studied chamber music extensively with Gyorgy Sebok, Leonard Hokanson, members of the Vermeer Quartet, and faculty at the Sarasota Music Festival, where she studied for two summers.
Bond has performed in numerous states as a solo and collaborative artist and as a soloist with orchestra. She frequently appears in concert with pianist Karlyn Bond and with other colleagues at ISU. She has also performed with numerous internationally esteemed artists such as sopranos Caroline Worra and Diane Ragains, violinist Corey Cerovsek, flutist Christina Jennings, and violist Roland Glassl, along with many others. Recent performances include recitals at the Summer Festival at Indiana University, the University of Montana, Boise State University, Westminster College of Salt Lake City, the College of Idaho, Brigham Young University, Walla Walla University, Brigham Young University-Idaho, and recitals on the Temple Square Concert Series in Salt Lake City. Recent concerto performances include Prokofiev's Concerto No. 3 and Nights in the Garden of Spain, by Manuel de Falla with the Idaho State Civic Symphony, and Mozart's Concerto No. 27 with the Idaho Falls Symphony Orchestra. Every summer, she directs the ISU Summer Piano Institute, and has also been a guest artist at the Sierra Music Festival in Mammoth Lakes, California, and a guest faculty member at the Edward Auer Piano Festival at Indiana University. This school year she will be featured performing solo recitals in several venues, including the "Stars of Steinway Series" in Boise, and the University of Wyoming.
In 2007, Bond released her first CD of the Complete 24 Preludes and Fugues of Dmitri Shostakovich, published by Centaur Records. Her playing on this recording has been acclaimed as featuring the "technique to play Shostakovich's sometimes knotty piano writing without dropping a note, but she also plays with immense musicality" (Allmusic). Her second CD, featuring songs by Howard Boatwright performed with soprano Diana Livingston Friedley, has just been released, also by Centaur Records.
While a student, Kori Bond was a prizewinner in numerous regional and national competitions. She is now a frequent adjudicator and clinician throughout the West. Her students have been prizewinners at the state and division levels of the MTNA competition and winners of numerous other local and state competitions, including the Federation of Music Clubs Collegiate Competition and the Musicians West competition.