Spaghetti and Microgreens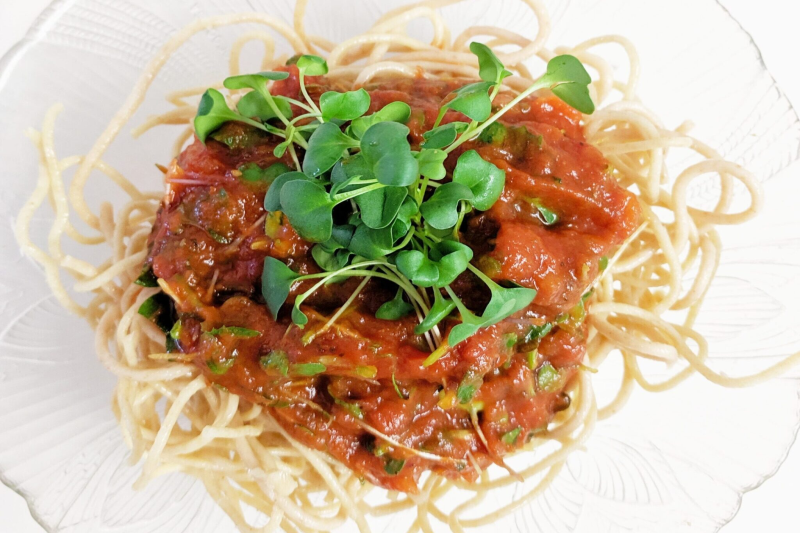 Ingredients:
12 ounces whole-wheat spaghetti
18 ounces spaghetti sauce
2 cups of chopped microgreens
Instructions:
Cook the spaghetti according to the package directions, 10 minutes or until al dente. Drain.
While spaghetti is cooking, heat spaghetti sauce.
Remove sauce from heat and add microgreens.
Pour sauce over cooked spaghetti and serve immediately.
Notes:
This recipe is fun, quick, and easy. Best of all, it is very versatile! You can choose different varieties and shapes of pasta. Meat or beans can be added to the sauce to increase protein.