Idaho Dental Education Program (IDEP)
The Idaho Dental Education Program's goal is to provide residents of Idaho with access to an outstanding dental education and encourage their return to practice in Idaho. The Idaho Dental Education Program (IDEP) (hyperlink to IDEP Overview) is designed to develop graduates who possess the ability to practice today's dentistry at its finest. IDEP graduates will also acquire the background to evaluate changes and future treatment methods as they relate to individual patient care. The Idaho Dental Education Program is proud to produce dental professionals for today and tomorrow.
Degree Program:
Doctor of Dental Surgery (DDS)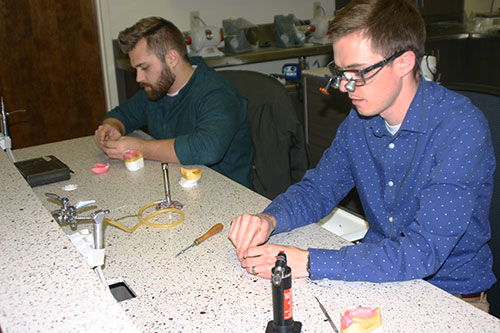 Return to Idaho
Although not required to participate in the program, a high percentage of past participants have elected to practice in Idaho (approximately 70%) with the remaining majority choosing to practice in the adjacent intermountain states. Students at Creighton have the distinct advantage of being able to take the required clinical licensure examination for Idaho and the adjacent intermountain states on-site at Creighton. Creighton offers the Central Regional Dental Testing Service examination and/or the Western Regional Examining Board. IDEP students can obtain licensure in many of the intermountain, upper and central mid-western states without the expense or added stress of traveling to another dental school. The expense of taking a board exam at another location can range from several hundred to a few thousand dollars. Off-site examinations also adds significant stress which can compromise performance on these critical licensure exams.
Please visit the following additional links: