Admission to Creighton University as an IDEP Student
It is the admission policy of Creighton University to accept qualified students within the limits of its resources and facilities. The number of students eligible to be admitted to the IDEP program each year is currently limited to eight (8) students. Students accepted by the Admissions Committee, enter Idaho State University at the beginning of the school year for which they are accepted.
Formal notification of acceptance to the Idaho Dental Education Program and Creighton University will be sent separately from each Admissions Offices. Those accepted into the IDEP program will automatically be accepted to Creighton. An initial acceptance deposit and a final acceptance deposit will be required by Creighton University. These deposits will apply toward the fall semester registration fees at Idaho State University.
Look here for additional information about application to Creighton University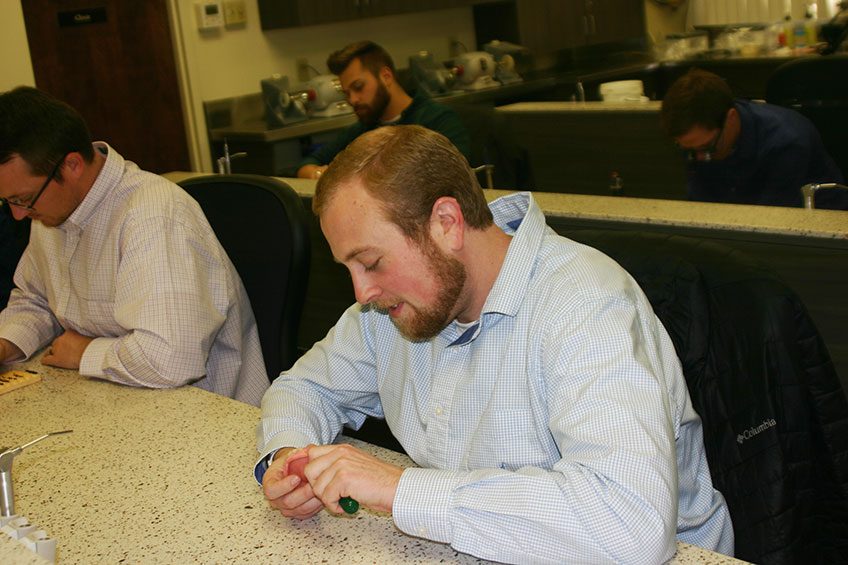 Admission to the Idaho Dental Education Program is based on review of your submitted application information and in most years is highly selective. In the consideration process, completed applications are reviewed and the attributes in the application are used to develop an admission profile score. Applicants will be invited to interview with the admissions committee based upon their profile score. The combination of the admission profile and interview scores is used to offer seats in the program by region of the state. The admission process is designed to select for the most highly qualified applicants coming from four defined regions of the state. In recent years the applicant to accepted seats ratio has averaged between 4 and 10 applicants per available seat.
The IDEP Admissions Committee will base their decision upon the same factors considered by Creighton (DAT scores, science GPA, non-science GPA, recommendations), as well as additional factors, i.e., geographic region of the state and personal interview. The IDEP admissions committee gives preference to those applicants who present the most highly qualified admissions profiles. Admission to Creighton University School of Dentistry does not automatically result in acceptance to the Idaho Dental Education Program.