IDEP - Program Overview
The Idaho Dental Education Program serves as Idaho's state assisted route of access for dental education. The Program is a cooperative effort of Creighton University's School of Dentistry in Omaha, Nebraska and Idaho State University's Department of Dental Science in Pocatello, Idaho. The program involves a decentralized first year of education taught at Idaho State University (ISU) and second through fourth years taught at Creighton University. The first year curriculum at ISU has been carefully constructed to be equivalent with the first year curriculum at Creighton. The first year courses are primarily basic science and introductory dental science courses. The second-fourth years are comprised of the regular Creighton curriculum.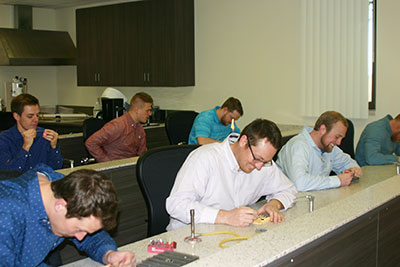 Creighton University is fully accredited by the Commission on Dental Accreditation. The IDEP program is a recognized satellite program of Creighton University's School of Dentistry and is accredited in conjunction with the School of Dentistry.
The Idaho Dental Education Program is designed to provide residents of Idaho with ready access to a high quality education. There are eight positions in each year's entering class which are reserved exclusively for Idaho residents. With only 8 students currently in the program each year, the faculty to student ratio is very favorable for the students. The number of positions available in the program is subject to change by the Idaho Legislature.