Rodeo
The Idaho State University Rodeo Team has been a member of the National Intercollegiate Rodeo Association and a part of the Rocky Mountain Region for over 30 years.
As a member of the NIRA, team members compete against other rodeo athletes from colleges and universities throughout Idaho, Utah, and Colorado. Student-athletes participate in 10 collegiate rodeos each year to qualify for a chance to travel to Casper, WY and compete in June at the College National Finals Rodeo.
Membership varies from year to year with the average being 12-20 members. Any ISU student can participate in practice and those meeting NIRA eligibility requirements can compete at the collegiate rodeo competitions. All ISU Rodeo Team members must uphold our team standards at all times in order to practice and compete.
Point teams consist of 6 men and 4 women. These teams are chosen on the number of points accumulated throughout the year.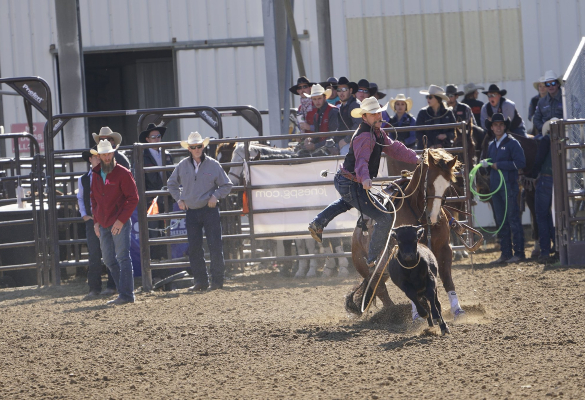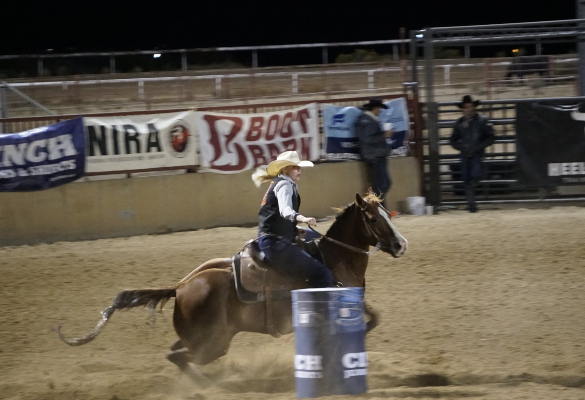 Mission
The main goal of the ISU Rodeo Team is to help students obtain their collegiate/educational goals through participation on a rodeo team. The most important goal as a student rodeo athlete is to be successful in completing a post-secondary degree at Idaho State University.
Practice Facility
ISU Rodeo Team calls the Bannock County Event Center Home for team practices and our home RMR collegiate rodeo in the fall. The Bannock County Event Center is situated 80+ acres overlooking the cities of Pocatello & Chubbuck, as well as the surrounding areas. It is dedicated to promoting health and wellness and provides multipurpose facilities for public use. The Event Center provides multiple venues for activities including:
The indoor arena is as comfortable as it is versatile. Ideal for equine events, training, clinics, rodeos, and auctions. The 240 X 120 facility provides seating for 500 spectators with an elevated announcers' area with a complete sound system. This is the perfect place for your year-round riding.
There are 3 outdoor arenas for use at the Event Center – each is unique in its own way to fit the needs of the diverse groups that recreate here.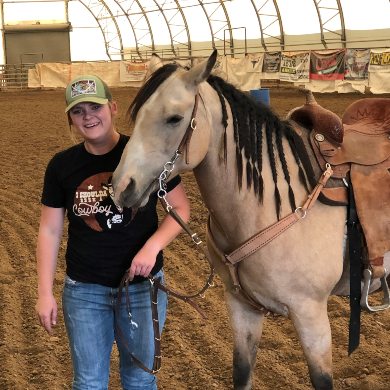 Kindee Wilson
Head Coach Rodeo Team