Dear Student,
Thank you for your interest in the Bengal Bridge program. We are excited about this upcoming Bengal Bridge summer semester and are here to help you get prepared. Our team goal is to help you find academic success in a new environment with your health and safety in mind. The Bengal Bridge team works hard to help you overcome any challenges you may encounter during your college transition. We are flexible, adaptive, and always exploring various ideas and strategies to ensure you continue to have a positive experience with our program.
Benefits of Participating in the Bengal Bridge Program
Earn 6-9 credits toward a degree before the fall semester

Tuition reduction at $65 per credit

Become comfortable with the university atmosphere and culture

Learn essential student success skills to ease the transition into college
Complete and submit all required documents such as:

ISU and Bengal Bridge applications

Complete FAFSA and required forms

Submit your high school transcripts

Be sure to include all your dual enrollment and AP classes

Please respond to communication media, i.e., texts, phone calls, Google Hangout, Zoom, and emails. Constant communication allows us to create a personalized plan just for you. Through communication, we make sure that you are in the correct major and classes.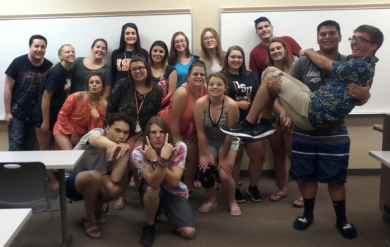 College student expectations are different from high school. While this is the transition stage, you are still expected to behave as an adult.
Be accountable - your success in the program depends on your class participation and attendance. Please plan your time for outside commitments accordingly.

Depending on your schedule, classes go Monday through Thursday and labs on Friday.

Please realize that a full semester is 16 weeks, and Bengal bridge is 7 weeks.

Missing 1 day of class is equivalent to missing 2-3 days of work.

Taking a week's vacation away from the program is not advised.

Always ask for help when needed.

Discipline-specific instruction (DSI) - get more help in all your general education courses.

Students have completed the program while working part-time. Make your work schedule around your class schedule.

Enroll in ACAD 1104 course - this course is designed to provide you with information and tools for successfully navigating college. These skills apply to most higher education institutions in the US.

Adhere to the Idaho State University

Student handbook.
Have fun, make attend weekly social events, and new friendships.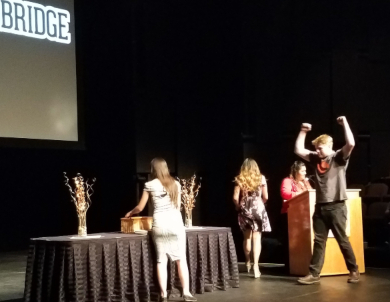 We are still here for you. Meet with your faculty mentor to discuss your future academic plans. During these meetings, you will get help with:
Choosing or/and officially declaring your major

Creating a fall semester class schedule

Get constant updates on important academic dates such as:

Tuition due dates

New academic year FAFSA application

Course registration dates and so much more