SPEL Faculty & Staff
Chung-Hau (Howard) Fan, PhD
Chair, Associate Professor of School Psychology
Office: College of Education 108B
(208) 282-4392
Dr. Fan earned his Ph.D. of School Psychology at the University of Iowa in 2011. He served as the training director of the School Psychology Program at Idaho State University for 9 years. His current research focuses on improving response-to-intervention (RTI) methodologies, including reduction of measurement error for progress monitoring and systemic troubleshooting for effective RTI implementation. Other areas of interest include special education leadership, behavioral consultation training, nondiscriminatory cognitive assessment with cross-cultural students, and autism spectrum disorders. Besides work, he plays tennis and enjoys swimming and cooking.
Joel Bocanegra, PhD
Associate Professor of School Psychology
Office: College of Education 108A
(208) 282-4387
Dr. Bocanegra graduated with a PhD in educational psychology with a concentration in school psychology from the University of Wisconsin-Milwaukee. He is a licensed psychologist and school psychologist. He teaches Clinical School Psychology, Multicultural Issues in School Psychology, and Cognitive Behavioral Interventions courses, among others. He is a noted scholar on multicultural issues, diversity recruitment, system change efforts, and trauma. He co-chaired a national recruitment committee, sits on various editorial boards, and works extensively with minority youth and underserved populations. His scholarly work includes: minority and training issues, trauma, etc. Furthermore, Dr. Bocanegra has extensive practice experience. He has worked as a bilingual school psychologist and psychologist across numerous environments and has consulted internationally on various system change initiatives. Beyond his professional endeavors, Dr. Bocanegra enjoys spending time with his family, staying physically active, traveling, and writing.
Ronald Bolinger, EdD
Educational Administration
Office: College of Education 381
208-221-1311
Dr. Ron Bolinger received his Ed.D. in School Administration in 1988 from Montana State University with his primary research looking at how a teacher's sense of efficacy relates to the effects on student achievement. He has served as a teacher, building principal, curriculum director, Director of Special Education, Assistant Superintendent and for the last 22 years of a 46-year career as a Superintendent of Schools. Dr. Bolinger has served the Idaho Association of School Administrator as a member and numerous leadership positions including President. He represented Idaho as the Superintendent of the Year recipient by IASA in 2005 and was honored with the Professional Achievement Award by the College of Education of Idaho State University. An enthusiastic supporter of ISU, of Dr. Bolinger and his wife Patty, were honored with the President's Medallion during the Homecoming of 2018. In 2019, he was awarded the Bengal Partner Award as part of the Celebrating Excellence Awards for the College of Education for distinguished service to the college. Dr. Bolinger is serving an "emergency hire" for the third-year teaching courses in educational leadership. He is also on the Board of Directors of the Idaho State-Civic Symphony and is currently serving as Symphony President. He enjoys family, tennis, golf, biking, and travel.
Sue Kater, PhD
Associate Professor of Higher Education
(602) 614-0324
Dr. Sue Kater received her Ph.D. in Higher Education from the University of Arizona with a focus on community colleges. She is a scholar and a practitioner, most recently a faculty member at Northern Arizona University. For 30 years, she worked in a variety of community college administrative roles including as Special Assistant to the Chancellor of the Maricopa Community Colleges and Associate Vice Chancellor of Institutional Research. Her research and publications center around faculty work and shared governance, and she teaches a variety of graduate courses including organization and administration, assessment and evaluation, and various community college topics. She is on the editorial boards of The Review of Higher Education and Community College Review. Dr. Kater is also the project manager on a $1.26M grant to address students' food security issues at rural community colleges. Besides work, she enjoys the outdoors, golfing, and reading any kind of interesting biography. Dr. Kater is excited about the wonderful opportunity to join new colleagues at Idaho State University!
Patti Mortensen, EdD
Assistant Professor
Office: College of Education 377
(208) 282-3661
Dr. Mortensen earned her Ed.D. in educational leadership from Idaho State University in 2009. She joined the faculty at ISU after a 30-year career in K-12 education as a teacher, school principal, district administrator and school superintendent. Her research interests include topics related to the preparation of school and district administrators, mentorship, and the evaluation of school administrators. She teaches courses in the K-12 education administration programs and closely follows the success of her students as they become school and district leaders! She is an avid Bengal fan attending and supporting many athletic, theatre, and musical performances on campus. In her spare time, Dr. Mortensen enjoys the Idaho outdoors, playing the piano, traveling and experiencing new places, and spending quality time with family and friends.
Mark Neill, EdD
Associate Professor of Educational Administration
(208) 282-5646
Glen Nelson, PhD
Research Professor of Higher Education
Office: Vice President of Finance
(208) 282-4114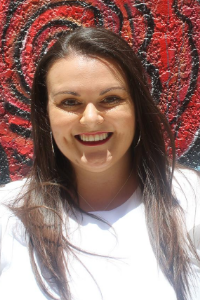 Berenice Sánchez, PhD
Assistant Professor of Higher Education
Dr. Berenice Sánchez is a scholar and a practitioner in higher education and student affairs. She received her Ph.D. from Indiana University Bloomington. Her primary research is focused on examining the experiences of faculty of color, with a focus on Latina faculty, and exploring the ways that race, racism, and white supremacy in higher education. Prior to joining IU Bloomington, she served as the Assistant Director of La Casa Cultural Latina at the University of Illinois at Urbana-Champaign. While at Indiana University, she worked as a project associate with the National Survey on Student Engagement (NSSE), the Assessment Coordinator for the Division of Student Affairs, as well as the Managing Editor of the International Journal of Qualitative Studies in Education. When not working, she enjoys traveling out of the country, mostly to enjoy being on the beach, going salsa dancing, and working out. Dr. Sánchez is excited to join Idaho State University!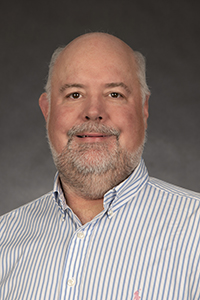 Richard Wagoner, PhD
Associate Professor of Higher Education
Office: College of Education 365
(208) 282-3358
SPEL Staff
Krista Carnaroli
Administrative Assistant I
Office: Garrison 618
(208) 282-3906
Graduate Assistants
Kurt Schiess
Graduate Assistant
Office: College of Education 380
Kurt is a student in the Educational Leadership doctoral program. His emphasis area is Higher Education Administration. Kurt earned a Masters of Science in Athletic Training and a BA in Sport Management from Idaho State University. He enjoys doing various indoor and outdoor activities with his wife and three children. As a Graduate Teaching Assistant, Kurt will be teaching courses and supporting the research and teaching activities of department faculty.
Have questions? Contact our program coordinators!
Dr. Joel Bocanegra: School Psychology, M.Ed.; Ed.S.
Dr. Patti Mortensen: Education Administration M.Ed.; Ed.S.
Dr. Richard Wagoner: Educational Leadership (Higher Education Administration), M.Ed.; Ed.D.
Dr. Mark Neill: Educational Leadership (K-12 Administration), Ed.D.
Dr. David Coffland: Educational Leadership (Instructional Design and Technology), Ed.D.
Dr. Patti Mortensen: K-12 Education Administration with Athletic Director, M.Ed.