Undergraduate Stories
At Idaho State University, the first Bachelor's degree in Political Science was awarded in 1947 when Political Science was part of a Social Science Division. In the 1950s, the degree moved to the Department of Government and then the Department of Political Science. Our graduates enjoy success in graduate school, law school, and various careers in the public, private, and non-profit sectors. In 2013, the Department of Political Science is starting a project that will highlight some of the stories of our undergraduate graduates.
Jeneane Sorensen, Class of 2016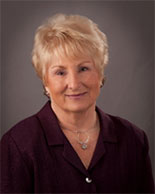 I graduated in 2016 at age 73. I had had 4 careers, 6 children and several jobs. I retired planning on reading, raising raspberries and riding 4 wheelers. When it became apparent that the raspberries and 4 wheelers were out, I decided to put the reading to good use. I had always wanted to get a college degree and now was my chance. My goal was a degree in social work until I took Dr. Sean Andersen's class in terrorism and I was hooked! My memories of the program are all good – fellow students whom I admired for their sharp minds, their ambitions, and dedication. They accepted me as just another student, not one from another era entirely. Without exception, the instructors in the POLS department at ISU are well-educated, great teachers, fun, caring, tough taskmasters. I truly enjoy the diversity at ISU. My advice would be to fully explore the different options within the department. I was unaware as I pursued my degree, that I could have gone the international study route but no regrets. Just be well informed as to the classes that will be required for your degree and if that is where you want to focus your studies.
Jessica McBean, Class of 2014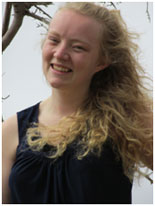 I graduated with my minor in Political Science in May 2014--my major was International Studies. I chose to minor in Political Science because it paired well with my major and as soon as I realized that I wanted to pursue graduate-level studies in Political Science I decided I wanted to get more foundational Political Science classes and knowledge under my belt. I loved getting involved in all of my classes! I really enjoyed Public Policy Analysis with Dr. McBeth and especially loved taking Introduction to American Government from Shea Robison. In Shea's class we tried to change the name of Cesar Chavez Ave. What a quick way to learn about bureaucracy and controversy!
I was also a CPI intern for the department, and, although many of you may not know it, the majority of the posts you saw on Facebook and Twitter through the spring semester came from me! It was really fun to learn about how social media and technology influences universities and government while working under Dr. Callen.
I will begin the Doctorate of Arts in Political Science program here at Idaho State this fall, and I am really looking forward to learning even more about the things I am passionate about, including religion, terrorism, and comparative politics.
Discover what you are passionate about and pursue it. While writing my thesis for International Studies and learning a lot about politics in other countries I found it much easier to learn and be engaged when what I was learning was enjoyable. It is also incredibly valuable to attend class, have fun, and find ways to get involved, whether that is through ASISU Student Government, the Frank Church Symposium, or one of the many other opportunities out there!
Meghan Herrman, Class of 2013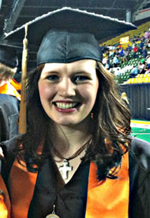 Becoming a Political Science major at Idaho State University was the best thing I could have done for my undergraduate career. During my time at ISU, I was able to learn and obtain knowledge from many different subject areas. The classes I took broadened my mind and my horizons. I was able to study South American Politics, Public Administration, Environmental Politics, State and Local Government, Federal Government, Central American and Caribbean Politics, International Politics, and so much more. The professors in the Political Science department are phenomenal and were always willing to help with just about any question or concern I had. My degree allows me to apply for a vast number of jobs in many fields. Having a Political Science degree does not mean my only career option is to become a politician. There are so many opportunities you just have to know where to look. Soon I will be applying for graduate schools and I know without a doubt that I was given the knowledge and skills needed to further my education.
Walter Radovitch, Class of 2013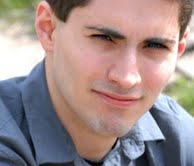 My name is Walter Radovitch and I am an undergraduate alumni of the Idaho State University Political Science Department. I will be using my degree to pursue a Master's of Science in Coastal and Oceanic Policy from the University of North Carolina at Wilmington, with the eventual goal of completing my Ph.D. at the University of Washington, Seattle and finding a university teaching position. My experiences in the Political Science Department have well-prepared me for this journey.
My experiences as an undergraduate in the ISU Political Science have been wonderful. The faculty are very well-versed in their research areas, provide materials and lessons to students that can be applied in real-world situations, and go above and beyond to help students graduate. One of the things I found most interesting about the Political Science Department is the different areas of politics that are covered: environmental, international relations, comparative, American politics, political theory, courses on conflict and developing nations, and voting/public opinion. This broad range of different classes to choose from sparked my interest in the program, because it offered me the chance to study government that was not specifically related to the United States. This proved to be quite interesting. I also had the privilege of working with Dr. Donna L. Lybecker, who served as my undergraduate advisor and council advisor while I was the president of the ISU International Affairs Council. The Political Science Department here at ISU provides many opportunities for its students and teaches them the skills they will need for their future careers.
Cory Winter, Class of 2012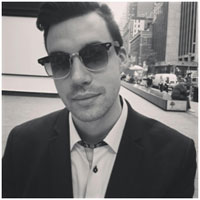 I graduated Idaho State with a BS in 2012. I choose to pursue a BS in POLS, ultimately because of the strong relationships I made with student activists at Idaho State as well as some of the faculty members in the POLS department. My interest to further focus my POLS degree into International Relations and Comparative Politics was influenced heavily by my participation in the work of Dr. Donna Lybecker, of whom advised me during my undergraduate career as well as supervised me during my years of involvement with the International Affairs Council in the Frank Church Symposium.
I have far too many memories of my friends and advisers that I met through the POLS department. Why if it were not for having Megan DeMasters (another ISU POLS alumnus) as my resident housing adviser, I would have never been invited to my first IAC meeting and would never have met Dr Lybecker. If it weren't for meeting Chris Cooke at Mocha Madness, I would have never met Raquel Longoria, someone I consider to be one of my greatest lifelong friends. Whether it was pulling two all-nighters in a row at Rendezvous, I would have never met my friend Karen Kamusoko and our departed friend Jessica Rincon. To say that the relationships I made whilst working for my POLS degree at Idaho State have fundamentally altered my future, would be a gross understatement. I owe this department so much.
After I graduated in 2012, I moved to London, UK to obtain an MSc in International State, Society and Development from the School of Oriental and African Studies (SOAS) at the University of London; I graduate this July. Currently, I am living in New York City working at Columbia University and plan to further my education in the form of their Dual-degree JD/PhD in Political Science.
The relationships I formed at Idaho State, because of the POLS department, have been some of the most valuable connections I have made in my life. So my advice would be this: meet as many interesting people as you possibly can. Listen to what they have to say, learn from them as best you can, and always be grateful you had the opportunity to be with them no matter how short or long the time.
Josh Bruner, Class of 2011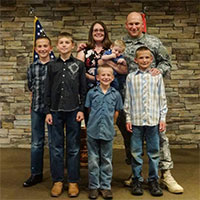 I graduated from ISU in May of 2011, and I have a BS in Political Science.
I have many fond memories of my time in POLS at ISU. What stands out most in my memory, though, was the high level of excellence, and dedication that the POLS faculty exhibited on a daily basis. I took many classes from several different departments during my studies at ISU, but the POLS faculty was always a cut above the rest.
I chose an undergraduate degree in POLS with a pre-law track. While there are many different degrees that can provide a great foundation for a law degree, POLS was my choice because of my interest in public service. It has proven to be a great choice, and has served me well in my professional career.
Following my graduation from ISU, I commissioned as an active duty Army officer through the ISU ROTC department. I spent the first six months of my Army career at Fort Sill, OK, learning my job as a field artillery officer. Once I graduated, I was stationed at Fort Bliss, in El Paso, TX.
While at Fort Bliss, I served as a platoon leader for about a year before deploying to Afghanistan. Upon my return from Afghanistan, I served another year at Fort Bliss as an Executive Officer.
After three years in El Paso, I was reassigned back to Fort Sill, where I was promoted to the rank of Captain, and attended the Captain's Career Course. Upon graduation from the Career Course, I was assigned to be an Assistant Operations Officer, and that is the position I currently hold. Recently, the Army selected me to participate in it's Funded Legal Education Program (FLEP). While in this program I will remain on active duty status for the Army, but my sole responsibility will be attending law school, and the pursuit of my JD. After graduating from law school and paying the bar exam, I will be reassigned as an officer in the Army Judge Advocate General Corps.
I applied to many law schools, as part of this process, to include St. Mary's, University of Denver, University of Colorado, Washington University (St. Louis), University of Washington (Seattle), University of Texas (Austin), and University of Virginia. I was admitted to all of these schools, with the exception of University of Virginia, where I was waitlisted. I have decided to accept the offer from University of Washington, and I am excited to begin my studies this fall.
My best advice is to apply yourself to your studies, absorb as much as you can, and enjoy yourself. You never know what opportunities the future might bring, but if you can demonstrate a strong academic performance record, more of these opportunities will be available to you. I learned a lot in my time in POLS, and I have been surprised at how much of that knowledge I have been able to apply to my career, despite the fact that being an Army officer has little to do with political science. Lastly, enjoy your time in school. After you leave the university, you may not have time to enjoy many of freedoms you currently have. So, in between cramming for exams, staying up all night to write the paper that's due tomorrow, and trying to figure out what your future will look like, don't forget to take a break, go out with friends, and involve yourself in the many clubs and activities that are only available in an academic setting. Long after you graduate, those will be some of your favorite memories.
Casidy Jahnke, Class of 2011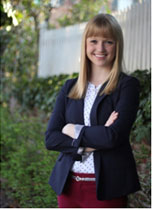 I graduated with an Honors BA in May 2011. Political science was the perfect degree path for me. I've always been fascinated by the questions and motivations behind the politics and policies of governments.
Do you have any specific memories of your time at ISU and the Political Science department? I absolutely loved my experiences as a political science student at ISU. I have so many fond memories, ranging from Dr. Adler's impassioned lectures on presidential powers, to lively debates over political philosophy with Dr. Gabardi, to Dr. Lybecker's infamous games of RISK (that ended more than a few friendships among classmates). On a more serious note, I will always be grateful for how invested the faculty are in their students. I can honestly say that the guidance I received from my advisor shaped my future career path. I wouldn't be where I am today without that support!
After graduation, I moved to DC to dive headfirst into the world of policy and politics. I started off with an internship in Senator Crapo's office, which led to a job working on the floor of the US Senate. It didn't take long for me to realize that graduate school was the next logical step for me and I was accepted into a master's program at The George Washington University. As a graduate student, I interned at the White House and The Department of Education, focusing on postsecondary education policy. I recently graduated from my program and I am currently applying to PhD programs.
I would tell students to completely immerse themselves in what the program has to offer. This includes both the curriculum and the amazing faculty members. Seek out a mentor. Discover what you're interested in and seek out opportunities to do independent research. Political science is great because it teaches you how to think and analyze any situation from a critical perspective. A degree in political science will prepare you for wherever life takes you next!
Lauren Kensel Watts, Class of 2011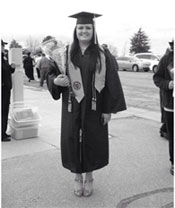 I graduated with a BS in Political Science in 2011. After graduation, I almost immediately got a job working for the State of Idaho at the Department of Health and Welfare, at State Hospital South. I worked in Hospital Administration for 2 years and then moved into an entry level (Personnel Technician) position in Human Resources in the fall of 2013. In May, 2014, I was offered a Human Resource Specialist Senior position with DHW in Orofino at State Hospital North.
My education at ISU has helped me in countless ways. In a recent interview, one of the managers asked me what one class I took that I could practically apply to this position and why. It was difficult to narrow it down, the classes I took related to Public Administration I use on a daily basis but, I learned so much from taking International Relations from Dr. Donna Lybecker. In that class, I learned to look at an issue from as many perspectives as possible, and to be mindful of how decisions will affect others.
Try to find something that you're passionate about while you're in classes, think about the kinds of jobs you could get pursuing your passion and find courses within the Political Science Department that support it. There are so many options and so many ways to apply the principles you're learning to real life, professional situations. For after graduation: Find a mentor. I was very fortunate to have a mentor that has helped developed and direct my energy into productivity. A good mentor (like a good college advisor!) is priceless!
Nic Edgson, Class of 2010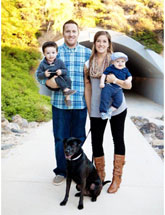 I graduated in 2010 with a Bachelor of Science in Political Science and a Minor in International Studies.
I had always anticipated going to law school in the future and thought that choosing Political Science as a major would be beneficial in that pursuit. I also understood that the traditional science courses were not my strong suit but I wanted a major that would be a challenge and prepare me for my future endeavors.
I remember getting to take classes on topics that are prevalent in the news every day. I remember taking environmental politics from Dr. Lybecker and getting to do a presentation on Solar Roadways. At the time, it was nearly impossible to find any information on what they were trying to develop. Now, almost 8 years later, I see an article a week about a topic I was able to research before anyone had really heard about it.
I also remember the opportunity to grow meaningful relationships with each of my professors. Whether it was long discussions with Dr. Adler about the current status of the government, or learning about Dr. Anderson's Power Lifting career, or growing an interest in international law from helping Dr. Lybecker with the international affairs committee.
Since graduating from ISU, I had the opportunity to pursue a professional, although short, football career in the Canadian Football League and more recently graduated from law school. I have started working in the litigation group at the law firm of Ryley Carlock & Applehwhite in Phoenix AZ, and this summer I will be starting a Federal Judicial Clerkship in Wilmington, Delaware. My wife and I have also been blessed with 2 handsome young boys.
I would give current and prospective students two pieces of advice. First, try and figure out early what classes or topics interest you and what you want to do after graduating from ISU. This will allow you to take classes in areas that will both help you figure out what type of career you want to pursue and better prepare you for it. Second, and more importantly, get to know your professors. Your professors are there to help you both inside and outside the classroom. Creating a relationship with your professors will help you be able to learn from their experience and expertise. Also, and always key to remember, they are the ones who are grading your papers! I made it a priority to go in to each of my professors offices outside of class so that they could get to know me better. Because of this I had the benefit of getting to further understand what they expect in their class and on assignments they give as well as gaining mentors, advisors, and friends for life.
Krystal Harmon, Class of 2010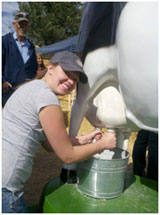 I graduated Fall 2010. I had attended Girls State when I was between my Junior and Senior year in High School. There I learned about government and civic responsibility. It was truly a life-changing experience and made me realize that I truly had a passion for learning about the way that government worked. I now hold a seat on the Board of Directors for that program and continue to share that passion with other girls around the state.
One experience that really stuck with me was when Sue Skinner (previously with the EPA) came and talked to our class. She talked to us about contamination from old septic systems in the unincorporated areas just south of Pocatello and how that sewage contamination can be going into our drinking wells. Not even a few days later a group did their final presentation and the topic was along those same lines and they handed out peanut M&M's and the slogan was "Does your water taste 'nut' ty?" Not only was it hilarious but an effective way to drive home their message.
After Sue's initial presentation I was very interested in water contamination and was able to get the job that I have now. I remember re-introducing myself to Sue and telling her that I became interested in this kind of work after that presentation. She was wonderful to work with and a surreal experience sitting at the same table with her so early in my career.
I am currently the Grants Administrator for the Portneuf Soil and Water Conservation District here in Pocatello. I manage large water-quality grants focusing mainly on agriculture in South Bannock County. I am also an active member of Bannock Civitans and the American Legion Auxiliary (who is the sponsor of Girls State). I will complete my MPA in August and hope to stay in Southern Idaho in my next career move.
Get involved. I know everyone says that, but even if it's just simply saying hello to the person that you happen to be sitting next to on the first day of class it will help make your college experience that much better. Also, make sure you take advantage of your professor's office hours. You may think that your professor doesn't notice you but they want to help you succeed so make sure to reach out to them. Finally, don't be afraid to work for free. There are many volunteer opportunities and unpaid internship programs that are around that can open up so many doors for your career. Say hello, get involved and look for those open doors and you will have a successful experience at ISU.
Megan DeMasters, Class of 2010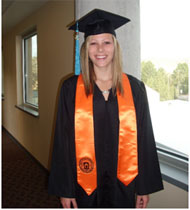 I graduated with a BA in International Studies in 2010 (with a minor in POLS). I chose the degree I did because I wanted to learn more about politics and how political systems around the world differ and how these differences affect how countries' interact with each other.
I took part in the Frank Church symposium and enjoyed being part of a group that chose the topic, chose who we wanted to participate in the Symposium, and then had the opportunity to meet with the experts we brought in. Interacting with the many people involved with the Frank Church symposium was valuable and allowed me to gain a greater understanding of the importance of politics to any discussion.
I am pursuing a doctoral degree at Colorado State University in Political Science with an emphasis on Environmental Policy and Public Administration.
Politics is an important and integral part of our lives. While at times, it may seem like it does not matter, try to think about a situation that isn't mediated by politics or where politics is not a factor. I believe you will be hard-pressed to come up with a situation where politics has no role. In doing this, it is possible to see how important the study of politics is and more importantly, why we should care about what is going on in our communities, at the state level, nationally and internationally. This will help you remember why you have chosen to pursue a degree in Political Science.
Nicole Reed, Class of 2010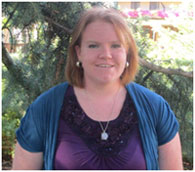 I graduated with a BA in 2010. While growing up, I was active in 4-H for 12 years, in Gooding County, Idaho. In the 8th grade I attended the Know Your Government Conference for the purpose of learning about the Legislative Branch. That was the first time I was really exposed to government/politics and I loved it. I attended again the next year and learned about the Judicial Branch. In 2004 I went to Washington D.C. for the Citizenship Washington Focus Conference offered through the National 4-H Program. After attending this conference my love for politics grew and I knew then that I wanted to attend college and obtain a BA in Political Science.
I really enjoyed my experience at ISU. There were many classes that I took that I found absolutely fascinating, some of those classes were Constitutional Law, The Presidency, Environmental Politics and Policy, and Canada/U.S./Mexico Borders. I was a member of Pi Sigma Alpha and International Affairs Council the two years I was at ISU. My last year at ISU, I was secretary for Pi Sigma Alpha and President for International Affairs Council. To be president for IAC is a truly rare and rewarding privilege.
For the past three years I have been working in Extension. I was a 4-H Program Coordinator in Lincoln County, Idaho for two years. While there I had a real challenge because the 4-H program was going backwards and there was no solid foundation to build upon. I had to start their program over and build the foundation they needed in order for the program to grow and expand. While there I was able to increase participation numbers with members and leaders. I also introduced them to programs outside of the county.
My biggest push was to get my youth to attend leadership conferences such as Teen T.A.L.K. and Know Your Government Conference. My county went from having no participants at these event to six or more each year which is really good considering how small Lincoln County is. There are so many areas in 4-H that one can focus on. My specialties are citizenship and leadership since that is where my passion lies. After six months of being a 4-H Program Coordinator I decide to go to graduate school. I loved being a coordinator but I felt I could contribute to the 4-H/Extension Program more if I furthered my education and strived to become a 4-H Youth Development Extension Educator.
In June 2013 I started working on my MS in Agricultural Education and 4-H Youth Development at the University of Idaho. In January 2014, I moved to Moscow so I could work at the State 4-H Youth Development Office and finish my degree quicker. I will be graduating in December 2014 and I am already looking for educator positions along with the help of our State Director, Dr. Jim Lindstrom and our 4-H Youth Development Specialist, Dr. Carrie Stark. Eventually I would like to obtain my PhD so I can become a 4-H Youth Development Specialist and then later on become a State Director.
ISU has an amazing POLS program and I am so thankful that had the opportunity to be a part of that program. The faculty/advisers are amazing; I never had a professor that I didn't like in the department. However, to me Dr. Lybecker, is the best but I am biased because she was my advisor while I was there and she was absolutely fantastic! The best advice I can give to current and prospective students is to always strive for what you want and don't let anyone tell you that you can't do it. Be proactive and always make sure you are on track to complete your degree and meet with your advisor often. You need to be organized and plan ahead but do not let the big picture overwhelm you; take everything one day at a time. College is not easy but it is very doable. If you love what you are studying then it makes things even easier. The moment you graduate and receive your diploma it will make all the struggles and hard times well worth your time and effort.
Jennifer Gollob, Class of 2004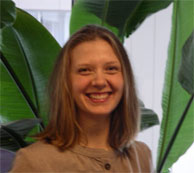 The Political Science Department at ISU opened doors for me that shaped my Public Service career and empowered me to reach great heights. I loved the classes that were offered and I became actively involved with the department. In my junior year of the program, I was selected as a Truman Scholarship Nominee, a Graduate School scholarship offered to aspiring Public Servants. Winning the Public Service Scholarship propelled me towards a career in Public Service that has taken me all over the world.
After graduating from ISU, I went to work for City Year New Hampshire, An Americorps Organization. During my year of service, I worked in Manchester, NH in classrooms with refugee students. We also did Community Service projects to revitalize local areas and ran numerous volunteer activities. My year of service was a perfect segway from Idaho State to George Mason University.
I earned my Master's Degree in Public Administration at George Mason which thrust me into a vibrant job market upon graduation. After lots of interviews with an array of organizations, I found a position with the Defense Advanced Research Projects Agency (DARPA) working for a Program Manager. I managed projects that delivered cutting edge technology to soldiers deployed in Iraq and Afghanistan. I traveled abroad with projects that focused on machine language translation and tactical reporting systems. Working with the military was a fantastic experience and I genuinely enjoyed supporting the work our troops do overseas. I've recently moved back to Pocatello and look forward to contributing locally to the city and University that gave so much to me.