Idaho State University Biomedical and Pharmaceutical Sciences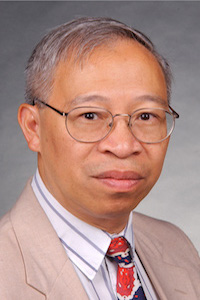 Jim Lai Virtual Symposium
Description
---
The Biomedical and Pharmaceutical Sciences department in the College of Pharmacy at Idaho State University is proud to announce a virtual symposium in honor of Dr. Jim Lai, Professor of Toxicology. Dr. Lai recently retired and has been awarded Emeritus status by Idaho State University. This symposium highlights Dr. Lai's research accomplishments, his outstanding mentorship of faculty and students, and his service to ISU and the College of Pharmacy. Research presentations will be provided by Dr. Lai's former students and collaborators. To join us online, or in person in Pocatello Idaho, please register by following the link below.
Registration
---
Date: May 11th, 2022
Time: 9:00 am - 5:00 pm MST
Locations: Pocatello room #: LH 162, Meridian room #: MD 735 , Alaska room #: PSB 104, OR Online via Zoom. Connection details will be emailed when available.
Cost: This workshop is free of charge.
All participants must register with the link below.
Program Agenda
---
Speakers
---
Dr. Kevin L. Behar
Title: Hiking the broad terrain of brain glucose metabolism with James Lai – mechanistic insights from studies of enzymes, mitochondria, and nerve terminals and their use to test and validate metabolic models of neuroenergetics
Dr. Arthur J.L. Cooper
Title: The Glutaminase II Pathway and Glutamine Addiction in Cancer Cells
Dr. Vikas V. Dukhande
Title: Targeting Glycogen Metabolism for the Pharmacotherapy of Hepatocellular Carcinoma
Dr. Alok Bhushan
Title: Isoflavones in glioblastoma and pancreatic cancer
Dr. Douglas L. Rothman
Title: Glucose sparing by glycogenolysis determines the relationship between brain metabolism and neurotransmission
Dr. Graeme F. Mason
Title: Non-Linear Estimation of Enzyme Kinetics
Dr. Ivana Kawikova
Title: Post-infectious sequelae in the brain
Dr. Gauri Malthankar
Title: Bench to Bedside and Beyond
Dr. Maria B. Lai
Title: Genomics and Transcriptomics: How Startups Can Play a Role in Therapeutic Advancements
Dr. Solomon W. Leung
Title: Comprehensive Review of High Performing Electrochemical Biosensors for Biomedical and Environmental Applications
Dr. Dan Zhou
Title: Notch mechanisms underlying hypoxia tolerance in Drosophila melanogaster
Tributes
---
It is my pleasure to write about Dr. JCK Lai for his retirement. The most positive and significant association in my academic career has been with Dr. Lai, who served as my mentor and a friend. His deep understanding of life focused on a productive and satisfying outcome with humbleness as the centerpiece of his decisions and guidance. Dr. Lai can connect at a spiritual level with his colleagues and students and show them a path to shine. This is what makes him the most incredible mentor. He has been my mentor in my profession and my personal life. He sensed my ups and downs. He always celebrated my ups and helped and supported me during the downs. He introduced me to areas of sciences that I will always cherish. He saw one's experiences, problems, and emotions through a holistic approach and supported his colleagues and students. He always thought of how he could change others for the better, and he does that with a smile. His ability to block negativity and come out as a winner with positivity comes naturally to him. He always held to high standards and made coursework easy for students to learn. If I had to nominate someone for the highest emotional intelligence, it would be Dr. Lai. Whenever a scientific approach was needed, he was always there. He has taken a step to transition into a new phase in life, but his love for science will never dwindle. He will continue to do what he is doing by improving the life of others, personally and professionally. People with his candor are needed for peace and celebration in a world with current situations. Dr. Lai's journey continues to make others' lives pleasant and lots of fun.
Alok Bhushan
A Tribute to My Father, the Original Dr. Lai.
Dear Dr. Lai (better known as Jim, but most known to me as my father),
Congratulations on the well-deserved retirement, one that I never thought would actually happen!
Your accomplishments throughout your decades-long career have made an undeniable difference. You have had numerous publications (not only in science but also in creative writing and art); mentored plenty of students through their graduate degrees, arguably some of the toughest adult years for students; brought joy and laughter to the ISU pharmacy and graduate students with your 'cryptic' jokes over beverages at Goody's; and nurtured strong relationships and connections with colleagues that span continents. You even get the bragging rights of having worked with Sir Hans Krebs–and you will never let me forget it. Yet, your impact and success cannot be quantified by mere numbers, publications, accomplishments, or even the words reflected by those you have impacted.
I remember you taking me to your laboratory and office when I was just a little kid. Your office was covered in piles of articles, papers, and manuscripts that were so high that people could not even sit in your office. Luckily, I was a kid that could fit into small spaces. When I went to your lab, you showed me how to dissect rat brains and mouth pipette. You gave me leftover rat brains fixed in formaldehyde as presents, and I thought that was the coolest thing. No other kids got brains for presents, which really primed me for a scientific career. However, the best present you ever gave me is the Chinese calligraphy of 'Family' that I have tattooed on my back, leaving the best imprint. As an undergraduate student, you read, edited, and critiqued all of my scientific papers, pushing me to develop critical-thinking skills. You then guided me through my Masters and Doctoral programs, encouraging me to become my own scientist and eventually helping me navigate between academia and industry. You were my first scientific mentor, but you will never stop being my mentor, even in retirement. Without your mentorship and guidance, I would not be the scientist or person I am today. I strive to be the type of mentor and leader you are with the hopes of affecting as many lives as you have.
Thank you for all the support you have provided, the environment and space you have created for learning, the lightheartedness you brought to scientific discussions and banter, and the curiosity you fostered in me. I have no doubt that your other students and colleagues feel similarly. Thank you for providing me with the reassurance that scientific success does not have to look one way or have a specific formula, even though your own path was more traditional. This has given me the courage to test new avenues and opportunities in life. Nonetheless, I will miss your constant grammar corrections, literary lexicon lectures, and story-telling finesse. Even though I will continue to see you, it will be nice to see you through a new lens in the next chapter of your life.
You have always been a life-long learner and creator–I expect that retirement will not slow you down one bit in those regards. What I do hope is that you continue to cultivate your creative outlets beyond science, to enrich the connections you have made, and enjoy teaching and mentoring away from the classroom or laboratory. Go enjoy not being tied down to an academic calendar year or grant cycles.
From one Dr. Lai to another, congratulations and here is to your next adventure!
Love,
Maria Lai