Covid-19 Posed Additional Challenges to ISU International Students

It was a challenging semester for Idaho State University international students, continents away from their home countries, dealing with the strange ordeal of the Covid-19 epidemic.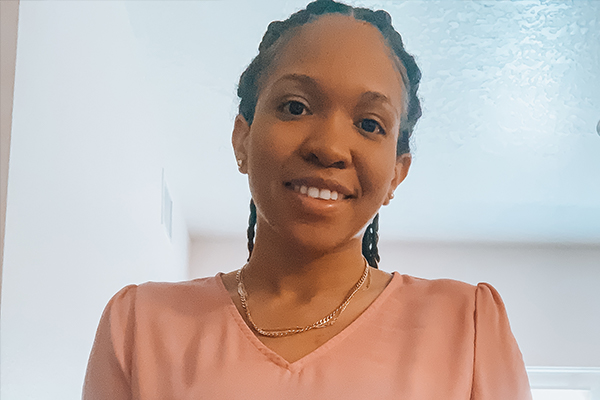 Damara Marshall, a third-year Doctor of Audiology student moved to Meridian this last year to complete clinical rotations and complete her program's capstone course, before completing a fourth-year clinical rotation in California. She is from Port of Spain, Trinidad and Tobago, located just off the South American coast from Venezuela.
"I have been gone a long time so I guess it hasn't hit me as hard as it would other people," Marshall said in an April interview. "The only thing is now that I have more free time I wish that I had some family to spend time with me.
However, with this stay at home order in Trinidad and Tobago, it included closing all borders to our country so internationals and nationals are not allowed to come in now. So I didn't have the option of going home and I didn't want to go home and get stuck there. But I am coping pretty fine."
Other international students interviewed also said they weren't sure if they tried to go home to their home countries they'd get in, and if they were admitted, they didn't know if they could get back to the United States.
Marshall also said disruptions in classes and programs put additional pressures on international students, but she has been luckier than some of her friends. Marshall was able to finish her capstone class and coursework for her audiology doctorate, but couldn't finish her clinical rotations in Meridian. She was scheduled to begin her fourth-year clinical rotation in California, but the latter has been postponed.
"Some students I have heard from have been let go from their rotations, but I am thankful my start date has only been pushed back and I still have somewhere to go," Marshall said.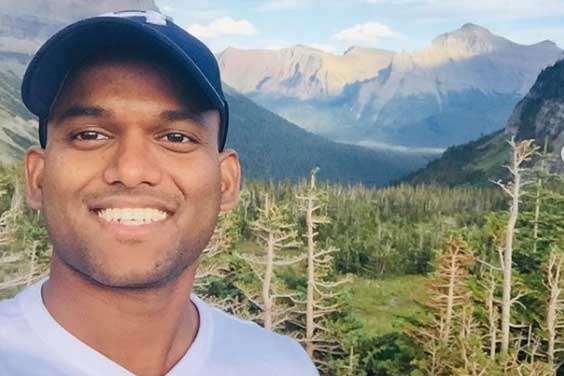 Uma Shankar Medasetti is a Mechanical Engineering doctoral student living in Idaho Falls and is a research intern with the Idaho National Laboratory and the Center for Advanced Energy Studies. He faced different challenges. He was working on designing a robot for the INL, but the lab he was working in was closed. He attempted to continue the project from his residence, taking components of the robot home with him, but is missing one critical piece. But even if that piece was ordered for him, he would not be allowed to pick it up, so the project got stalled. His internship ended this May.
Medasetti is also working on a virtual reality project for the Center for Advanced Energy Studies, INL and ISU's new Disaster Response Complex being built in ISU's research park off Alvin Ricken Road. His work on that project has been stymied because he lacks access to a lab that has the software he needs to use to work on the project.
"This definitely delays my graduation date because it depends on the amount of research I've done and the amount of research I have published," Medasetti said. "My graduation might be delayed by six months, and if the crisis continues that will have a huge impact on me."
However, on the bright side, Medasetti got a new internship opportunity with Advanced Visualization lab (AVL) in INL as a Visualization Research Intern for the summer.
Delays in continuing work or having disruptions can have additional impacts because of the VISAs some students have.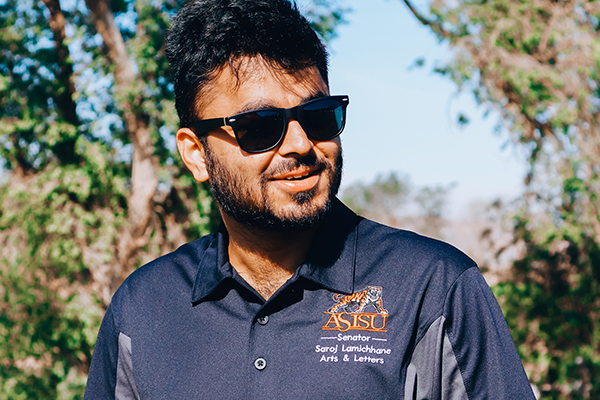 Saroj Lamichhane, an Idaho State University international student from Nepal who graduated this spring with a degree in communication, said early in the pandemic he was worried about being accepted into graduate school and worried his VISA could possibly be cancelled. However, working with the ISU International Programs Office, Lamichhane was accepted in a communications master's program in the College of Arts and Letters this fall, despite the fact the GRE (Graduate Records Exam) he was scheduled to take was repeatedly cancelled because of the pandemic.
"I'm very grateful for the help I received in being accepted to the master's program," said Lamichhane, who completed his last semester at ISU while living in New York. "Even though I am in New York, I feel like I am in Pocatello city because I get news and updates from the International Programs Office, like almost weekly, and that helps us survive this especially difficult time. Even though I want to come to Pocatello city I cannot come because of this pandemic, I am grateful to the international office and their updates about the coronavirus."
Other ISU international students interviewed said that throughout the spring professors and classmates have pulled through during the crisis.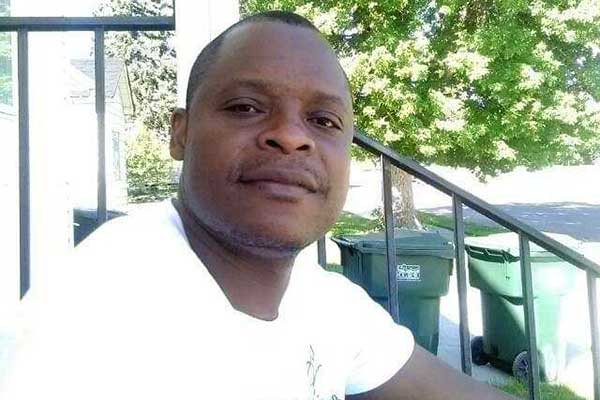 "My professors have been very supportive and they have been very accommodating to me," said Phil Nyaku, from Zimbabwe, Africa, concurrently pursuing a doctorate in political science and a Master of Public Administration . "There has been a quite good support mechanism in this time of crisis. With that support I think we are going to sail through. I want to assure everybody else out there this is going to pass."
Like others, he also found the isolation of the pandemic a challenge and found own ways to cope with the isolation of the pandemic.
"Now I have to be super disciplined and keep my routine and stay motivated in isolation," Marshall said. "Yes, we can reach out to our teachers, and, yes, we can reach out to our classmates by different social media, but it is still kind of difficult to keep motivated living alone."
Nyaku said it was tough being cut off from other people.
"I miss the library, I miss my classmates, and miss talking to my professors," Nyaku said. "I am one person who likes face-to-face interaction. Since the stay-in-place came in place I've been taking things slow, but sometimes I just have to get out on the freeway and drive past McCammon and back to get out of my confined environment. This is just not a normal thing I am doing."
---
Even though far from home, students interviewed said their families provided a lot of support during the crisis and because of the Internet, social media and other media they were able to communicate regularly with their families at home staying in touch, helping to alleviate their family's concerns.
Marshall also mentioned the importance of another support group she had besides her family – her animals, a puppy Yorkshire Terrier named Antonio and a bearded dragon, a lizard about a foot long, to keep her company.
"The bright spot for me is that I've had a puppy and really been able to spend time with him, go on walks and just kind of work on mental health and do things I never had time for when I had clinics, school, and, you know – a life," Marshall said. "With the puppy Antonio and the bearded dragon Elliot, we all spend a lot of time together now."
There were other unexpected silver linings in being isolated during the pandemic.
"All this time gave me the opportunity to think about if I am doing the right thing and if I am on the right path for my career because I never had this much time to think about things," Medasetti said. "That is one advantage I got. I feel confident in myself that I am taking the right path and learning new skills. I even started learning new cooking recipes because I have a little more time and I am trying to have new hobbies."