Idaho Building Capacity
Idaho Building Capacity is a highly collaborative initiative that partners master teachers with a school's leadership team to assist school leaders to make data-driven decisions. IBC provides schools with tools such as the Educational Effectiveness Survey, a self-evaluation tool which provides a framework for school leaders to understand and make changes to improve their school culture and advance student achievement. IBC focuses on the individual needs and challenges of each individual site being served.
Idaho Building Capacity regularly engages recently retired, highly distinguished educators who assist school and district leaders as they facilitate the work of improvement in Idaho's eligible schools and districts. In collaboration with school and district staff, and assigned Capacity Builder (CB) works beside the leadership team in assessing the school's needs, setting goals, implementing plans, and measuring improvement in English language arts, mathematics, and graduation rates.
If your school is eligible, please contact me or another consultant. Let's work together!
-Bryan Jolley, IBC Director
About the IBC Project
The Idaho Building Capacity (IBC) Project partners with school and district leadership to create sustainable, collaborative, data-driven systems that promote student achievement. Through Collective efficacy, IBC centers on Five Foundational Focuses:
Leadership
Safe & Supportive Learning Environment
Curriculum, Instruction & Assessment
Focused Professional Development
Family & Community Engagement
A key component of the IBC Project is the utilization of distinguished educators who have the knowledge, skills, and expertise to assist school and district leaders in facilitating the important work of student improvement. Our mission as members of the IBC Project is to keep exploring, researching, coaching, and consulting. Each of us has a responsibility to put our passion and skills to work, to maintain the excellence for which the IBC Project is known, and to make a positive difference in the leading, teaching, and learning for our districts, schools, and Idaho students.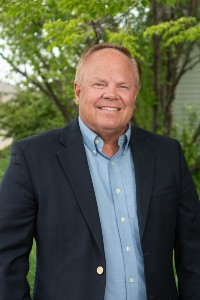 Dr. Bryan Jolley, Ed.D.
Idaho Building Capacity Project Regional Coordinator - Regions 5 and 6
Office: College of Education | Room 105H
Bryan Jolley serves as the coordinator for the Idaho Building Capacity Project in Southeast Idaho. Bryan is an Idaho native who grew up in Southeast Idaho. Bryan's educational background includes B.A., M.A., and Ed. Specialist degrees, as well as his Ed.D from Idaho State University. He is a true Bengal! He is happy to be able to partner with school and district leadership to create sustainable, collaborative, data-driven systems that promote student achievement.
Bryan has over 36 years in public education. He worked three years as a social studies teacher and one year as principal of Raft River High School in Cassia County School District. He then moved to the Snake River School District, where he worked for 18 years as the Snake River Jr. High principal. Bryan also worked as the director of testing, technology, and secondary education for the Snake River School District during that time. He accepted the position as superintendent for the Shelley School District in 2005. He retired from that position after serving for 14 years in 2019.
Bryan enjoys spending his free time doing outdoor activities, which include jeep rides, dirt bike riding, ATV rides, mountain biking, hunting, and fishing. He also enjoys playing the piano and spending time with his wife, Tamera, and his family, which includes eight children and 17 grandchildren.
Gina Decker, M.A.
Idaho Building Capacity Project Administrative Assistant
Gina Decker joined Idaho State University's Idaho Building Capacity Project team in Fall 2021. Decker was quickly put to work using over a decade of experience in higher educational administration.
In the fall of 2004, Decker graduated at the top of her class with a B.A. in Music and English Composition from the University of Nevada, Reno, where she earned the honor of Senior Scholar from the College of Liberal Arts. She gained valuable experience in technical writing during her years working as a college registrar and as an analyst at various private for-profit and public nonprofit institutions.
Decker went on to graduate summa cum laude in 2012 with a M.A. in Educational Administration from the University of Nevada, Reno, where she researched college accreditation. Additionally she worked as a coach teaching individuals how to create WordPress websites and developed a talent for learning new systems and optimizing processes through the use of technology.
In her spare time, Decker enjoys playing classical piano, participating in Toastmasters, and writing books. She loves watching her rambunctious son learn and grow.
Capacity Builders
We celebrate the efforts of Idaho's dedicated local educators and the Capacity Builders who work closely with them - distinguished retired educators selected for their ability to build leadership capacity and promote student success.
With the able assistance of the State Department of Education's school improvement team, this positive effort continues to yield positive results. The IBC Project does not utilize a cookie-cutter approach to school improvement.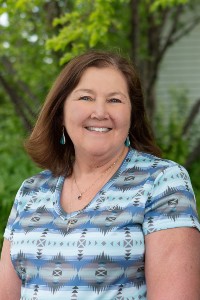 Val Copyak
Capacity Builder
Val Copyak joined the Idaho Building Capacity Project in 2016. In her role as a Capacity Builder, she serves local education systems by building the capacity of school administrators, leadership teams, and the community.
During her long career, Val has focused on advocating for students and educators. She mentored numerous successful student teachers at elementary and middle school levels. Val provided leadership in areas that include curriculum adoption and implementation, policy changes, and community involvement. She's worked at implementing change at the state and national levels as president of the Bonneville Teachers' Association.
As principal of Dora Erickson Elementary in Idaho Falls, she led the development of changes that improved student learning. Val was instrumental in organizing an academic after-school program that raised student achievement scores. She served on the boards of CASA and Foster Grandparents and engaged with numerous other community groups.
Val completed work on her B.A. in Education at Panhandle State University in Goodwell, Oklahoma. She earned both her B.A. and M.A. in Education from Idaho State University. Being part of the Idaho Building Capacity Project has allowed her to continue using her experience and passion for education to promote lifelong learning.
Her two favorite pastimes are gardening and baking.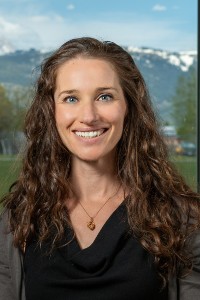 Rose Hendricks
English Language Arts Coach
Rose Hendricks joined the IBC Project as an ELA/Literacy coach for Region 6. She is passionate about evidence-based, engaging, purposeful, and authentic instructional practices. While in undergraduate school, Rose had the opportunity to teach art classes for inmates at a prison in rural Iowa. This experience inspired her to pursue a career in education. In her 15 years in education, Rose taught Spanish to K-12 and adult students, middle school ELA, and high school social studies, before becoming a coach. These adventures took her from Veromont to the beautiful Teton Valley, via South America, where she lived and volunteered in schools for a year pursuing her Masters in Education.
When she steps away from coaching, Rose treasures adventures in the mountains, and around the globe, with her husband, two young sons, and dear friends. She is passionate about supporting her local community and serves on the Board of Directors for the Education Foundation of Teton Valley. Rose plays fiddle in several bands and is a voracious reader. She plays the cello and gardens poorly, but she tries her best to practice a growth mindset.
As a lifelong learner, a teacher, and a coach, Rose sees education as an invitation to grow and connect, enrich education as an invitation to grow and connect, enrich the experience of being human, and be of service to others. It is her privilege and passion to work in service of educators and students in Southeast Idaho.
Kathy Luras
English Language Arts Coach
Kathy Luras joined the Idaho Building Capacity Project as an ELA Coach in Fall 2022. Ms. Luras has been an educator for 33 years. She spent her first 18 years as a Title I and Reading Recovery teacher as well as a district ELA Instructional Coach. She has been a district administrator for the past fifteen years, serving as a Curriculum and Assessment Coordinator. Ms. Luras has also served as an adjunct professor at ISU teaching the Curriculum, Instruction, and Assessment course as part of the M.Ed. in Educational Administration program.
Ms. Luras' vision is to ensure every learner has equitable access to research and standards-based instructional materials aligned to written curriculum that is taught by highly effective teachers. She is excited to support teachers and administrators across Region 5.
Ms. Luras earned a Bachelor of Arts degree in elementary education in 1990 and an M.Ed. in Educational Administration in 2007. In her free time, Kathy enjoys spending time with family including her three grandsons and two Yorkies. She also loves spending time in Island Park biking, boating, and reading.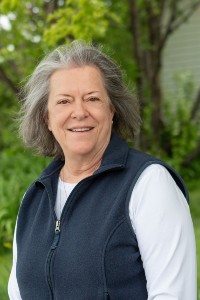 Kay Moor
Capacity Builder
As a Capacity Builder for the Idaho Building Capacity Project, Kay Moor works collaboratively with school and district administrators, leadership teams, and teachers to implement improvement strategies. She holds a Master's of Education from the University of Nevada, Las Vegas and an Educational Specialist degree from Idaho State University. She is enthusiastic about the opportunity to support the Idaho State Department of Education, districts, and schools through the IBC Project.
Kay began her career as a junior high and high school English teacher. Her current work has focused on educational leadership, and she received the 2017 Distinguished Service Award from the Idaho Association of School Administrators. Her background has included a K-12 emphasis on organizational effectiveness, change strategies, group dynamics, and data utilization.
Before joining IBC, Kay was principal of Sunnyside Elementary in Idaho Falls. She also served as an assistant principal at both the high school and junior high levels. She participated on committees and leadership teams to develop strategies for improving student achievement through assessment literacy, Response to Intervention, educator evaluation, mentoring, accreditation, and strategic planning.
Kay spends her free time reading, traveling, and cooking with her friends and family.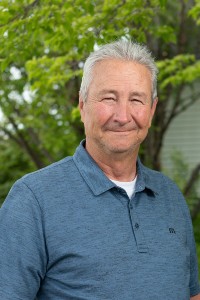 Rich Moore
Capacity Builder
Rich Moore has served 41 years in a wide variety of positions in the field of education. He recently retired as the superintendent of the Oneida School District and is excited to serve as a Capacity Builder for the IBC Project. He has also served as superintendent in Livingston, Montana, and assistant superintendent in the Ogden City School District in Utah. Other positions he has held are area director, K-12 curriculum director, federal programs director, and classroom teacher.
He has received the following degrees: B.S. from Weber State University, and Master's and Ph.D. from Utah State University. He has also received endorsements in Gifted and Talented Education, English as a Second Language, and in Reading. He has also served with the consultant company Innovations, a company that works to improve school performance in five western states. He also served as a Utah State Department of Education Title I support service, working with low-performing schools and the Navajo Nation schools. He served 10 years as a principal of 100% poverty/majority minority schools.
In his down time he enjoys hiking, fishing, and hunting.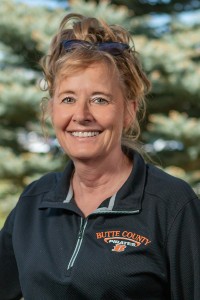 Anne Seifert
Capacity Builder
Anne Seifert serves with the Idaho Building Capacity Project, working collaboratively with school administrators, leadership teams, and teachers to implement school improvement processes to enhance student achievement. Strengthening school improvement, enhancing teacher instructional skills, and improving student achievement are passions of Anne's and she is honored to serve dedicated Idaho educators.
Anne received a B.S. degree in Elementary Education from the University of Idaho. She completed a M.A. in Education Administration and an Ed.S. in Educational Leadership at Idaho State University.
As a 30-year educator with another 10 years in K-12 STEM statewide leadership, Anne brings over 40 years of experience and passion serving as a highly skilled and outstanding elementary school teacher and administrator in Idaho Falls. As the K-12 STEM Manager at the Idaho National Laboratory, she brought STEM resources to K-12 educators and students across the state. Her background has included organizational effectiveness, assessment literacy, and standards development.
Anne believes that educators, empowered with the right resources and high-quality professional development, can and will positively impact students, inspiring them to advance their studies and develop a desire to engage in life-long learning.
Anne was raised in Southeast Idaho and enjoys many regional activities with her family.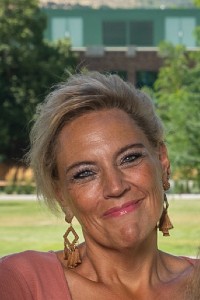 Jodi Togiai
Capacity Builder
Jodi Togiai began working with the Idaho Capacity Builders in 2021. She supports schools through leadership teams with a focus on data to drive instruction. She has been an educator for 29 years. She loves all parts of education, especially problem solving, and has grown with each new assignment. She has worked in Idaho all of her career, which began in secondary and now includes working with all grade levels. Jodi earned her M.Ed. in 2002 from Grand Canyon University. Her goals in this new role include supporting schools in student growth, team building through productive PLC's, and purposeful professional development.
Jodi's educational background includes many roles for district mentorship and responsibilities, such as classroom teacher for 20 years, instructional coach eight years, interventionist for all grade levels, curriculum director and tech specialist, RTI/MTSS specialist, professional development director, Danielson Framework Certified, mentor teacher for graduate students becoming teachers, professional trainer, educational consultant and Capacity Builder. Jodi's leadership skills also included many extracurricular activities and she coached several sports for 18 years. Jodi has served and presented on many state and district leadership teams to develop educational reforms such as Instructional Coaching, Formative Assessment, Response to Intervention, and Family and Community Engagement.
Jodi's favorite things to do during time off is to learn new things, travel, and spend time with her family.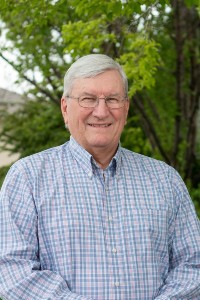 Dave Wheat
Capacity Builder

Dave, an Idaho State University graduate, began his career as an elementary school teacher in the Marsh Valley School District. After obtaining a M.Ed. degree from the University of Idaho and an Ed.S. degree in Educational Administration, he began 33 years as a school administrator. He worked as an elementary school principal, middle school principal, and high school principal as well as a director of special education and federal programs.
After a career in public education, Dave jumped at the chance to continue working in education and helping school administrators and leadership teams. In this capacity, he helps schools develop or improve multi-tiered systems of support and professional learning communities as they examine data to improve school achievement.
Dave enjoys spending time with his children and granddaughter, as well as camping, reading, and dutch oven cooking.