Regional Math Center
The purpose of the Idaho Regional Mathematics Centers is to provide Idaho districts and educators with deep, sustained, effective professional development. We offer FREE professional development opportunities to Idaho teachers, and also offer optional credit at $55/credit for all of our offerings. We serve regions 5 & 6, which includes all of Eastern Idaho. Contact us for more info on how you can participate in any of our FREE professional development opportunities.
Middle School Math: Summer Webinars
Come see how the learning that happens in elementary grades connects to the learning that happens in middle school. Each week we will focus on a different middle school math topic. There is no cost to participate, but you need to register to receive the password to the zoom meeting. All Webinars are Tuesdays from 8:30 am – 10:00 am MDT
Dates and Topics:
June 9 – Arithmetic with Negative Numbers
June 16 – Systematic Algebraic Methods for Solving Equations
June 23 – Ratios and Proportional Reasoning
June 30 – Expressions and Equations
COVID-19 Update
We've gathered a few online learning resources below for teachers of mathematics to consider during the COVID-19 pandemic.
Virtual Office Hours
We understand that many teachers have questions about teaching math online and how to support quality math learning during shelter-in-place policies. We would like to help by hosting virtual office hours. During the times posted below, you can join our Zoom office hours to discuss your questions with the math specialists and other teachers, or just join to hear what other teachers are talking about.
Dates and Times:
Tuesdays at 3:00pm
Wednesdays at 1:00 pm
Call in: 1-669-900-6833 Access code: 987541691#
Angie Godfrey
Regional Mathematics Specialist- Region 6
Office: College of Education 105C
(208)282-2624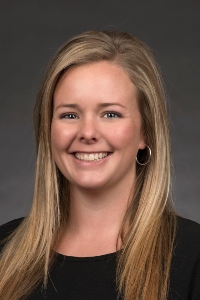 Veronica Blackham
Regional Mathematics Specialist- Region 6
Office: Idaho Falls TAB 335
(208) 569-8521
Jason Libberton
Regional Mathematics Specialist- Region 5
Office: College of Education 105D
(208) 282-2804