Event Calendar
Virtual June Conference
Date: June 8, 2021 from 8:00-5:00 MST

Join the ISU Regional Math Center at our 2020-2021 virtual math conference. The presenters are K-12 educators across Eastern Idaho that have been working closely with the Regional Math Center-ISU to develop leadership capacity within the math teaching community. There are five "live" sessions throughout the day with additional built-in opportunities to explore math resources. This year we are using a web-based video calling experience that lets you walk in, out, and around conversations just as easy as you would at a real-life conference. There will be social opportunities, a scavenger hunt, drawings, and prizes.
About the Idaho Regional Math Center
The purpose of the Idaho Regional Mathematics Centers is to provide Idaho districts and educators with deep, sustained, effective professional development. We offer FREE professional development opportunities to Idaho teachers, and also offer optional credit at $55/credit for all of our offerings. We serve regions 5 & 6, which includes all of Eastern Idaho. Contact us for more info on how you can participate in any of our FREE professional development opportunities.
The RMC 2020 Annual Report can be viewed or downloaded here.
Angie Godfrey
Regional Mathematics Specialist- Region 6
Office: College of Education 105C
(208)282-2624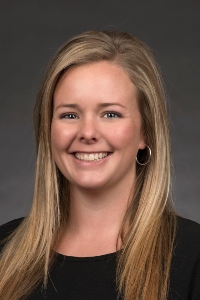 Veronica Blackham
Regional Mathematics Specialist- Region 6
Office: Idaho Falls TAB 335
(208) 569-8521