Center for New Directions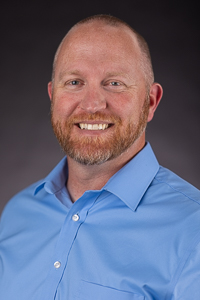 Matthew Andersen
Director, Center for New Directions
Office: Roy F. Christensen Complex 366
Professional Work Experience
Licensed Clinical Professional Counselor in Idaho (LCPC)
15 years of experience providing counseling services and administration
Clinical director and admin of a mental health treatment facility for 10 years.
Favorite Professional Experience
I love being able to watch the transformation and healing that occurs when a client fully engages and trusts in the counseling process. I have specialized in substance abuse and trauma for many years. I enjoy the close connections I am able to make with others in counseling and have seen some amazing changes when clients start to heal from their pain.
A Little About Me
When I am not at work, I am typically with my family. Having married an athletic person and having three boys has allowed me to combine my love of sports with my love of my kids! Summers are filled with baseball, swimming, parkour and many other adventures! It's my favorite time of year!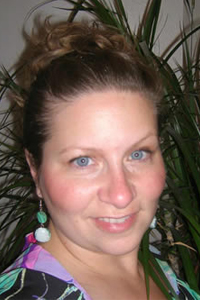 Angela Boursaw
Administrative Assistant
Angela was born and raised in American Falls, Idaho. She moved to Pocatello in 1994 and began to raise her family. Angela started her career at ISU as a Secondary Education Major before deciding to pursue a nontraditional occupation in the energy field. She has completed the course work for the Energy Systems Instrumentation and Control Engineering Technology program and is working toward completion of a Bachelor of Applied Science. As a student, Angela worked for the Adult Success Center at ISU and, in 2010, had the honor of earning Idaho State University Student Employee of the Year second runner-up. Angela is pleased to have found a new home within the General Education Department as Center for New Directions' administrative assistant. She is the mother of three and the grandmother of two adorable toddlers. She is a voracious reader and an avid knitter.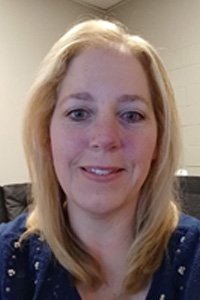 Janie Marley, LMSW
Counselor at Center for New Directions
Office: Roy F. Christensen Complex (RFC) Office 372A
Professional Work Experience
State Licensed Master Social Worker

16 years working in behavioral health industry

Experienced in child through adult aged individual and family psychotherapy
Career Highlights
Initiated and facilitated an emotional regulation youth support group

Participated in a state sponsored adolescent and youth behavioral training program for Idaho

Systematic Training for Effective Parenting certification
Favorite Professional Experience
I've had the opportunity to work with many people facing emotional and behavioral challenges. I enjoy supporting people as they increase self-awareness, self-confidence, emotional regulation skills, as they are seeking and accomplish personal and family goals. One positive experience was supporting a family working through difficult adjustments and growth as they took active steps finalizing an adoption process expanding their family.
A Little About Me.…
I have a few favorite hobbies which include traveling, enjoying various forms of music, and attending estate sales. I am married, have a blended family, and enjoy spending time with them playing corn hole, table tennis, or card games.