Dianne Norton, LCPC, NCC
Assistant Director / Counselor
208-282-3958
Dianne Norton is a Licensed Professional Counselor who has been working at the Center for New Directions at Idaho State University for many years. She has a Master's degree in Mental Health Counseling and specializes in career counseling.
Dianne loves career counseling, finding it extremely rewarding to help people find work that is meaningful to them and that allows them to be happy and financial self-sufficient. She enjoys working with a wide variety of people, finding the differences between people fascinating.
Dianne is married and has four grown children and 4 grandchildren. She enjoys designing quilts, photography, scrapbooking, gardening and traveling.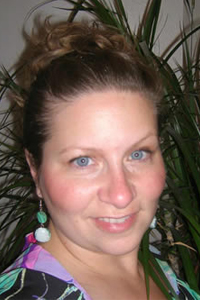 Angela Boursaw
Administrative Assistant
208-282-2454
Angela was born and raised in American Falls, Idaho. She moved to Pocatello in 1994 and began to raise her family. Angela started her career at ISU as a Secondary Education Major before deciding to pursue a nontraditional occupation in the energy field. She has completed the course work for the Energy Systems Instrumentation and Control Engineering Technology program and is working toward completion of a Bachelor of Applied Science. As a student, Angela worked for the Adult Success Center at ISU and, in 2010, had the honor of earning Idaho State University Student Employee of the Year second runner-up. Angela is pleased to have found a new home within the General Education Department as Center for New Directions' administrative assistant. She is the mother of three and the grandmother of two adorable toddlers. She is a voracious reader and an avid knitter.
Erin​ ​Beal,​ ​LSW
Special​ ​Populations​ ​Facilitator 
208-282-3363
Professional​ ​Work​ ​Experience
Child​ ​Welfare-​ ​10​ ​years
Developmental​ ​Disabilities​ ​–​ ​2.5​ ​years
Career​ ​Highlights
Co-Developed​ ​the​ ​Idaho​ ​Foster​ ​Youth​ ​Advisory​ ​Board​ ​(IFYAB),​ ​a​ ​national​ ​award​ ​winning​ ​group​ ​of​ ​foster​ ​care alumni​ ​who​ ​currently​ ​develop​ ​state​ ​policy,​ ​train​ ​social​ ​workers​ ​and​ ​foster​ ​parents,​ ​and​ ​travel​ ​the​ ​US​ ​-​ ​raising awareness​ ​of​ ​the​ ​rights​ ​of​ ​foster​ ​children​ ​in​ ​our​ ​country.
Served​ ​2​ ​years​ ​as​ ​an​ ​appointed​ ​member​ ​of​ ​the​ ​Casey​ ​Family​ ​Services​ ​national​ ​Research​ ​Advisory​ ​Team
(CRAT)
One​ ​of​ ​My​ ​Favorite​ ​Professional​ ​Experiences​​ ​–
There​ ​was​ ​a​ ​boy​ ​that​ ​I​ ​was​ ​assigned​ ​to​ ​work​ with ​who​ ​had​ ​been​ ​in​ ​foster​ ​care​ ​the​ ​majority​ ​of​ ​his​ ​life.​ ​​ ​He​ ​had​ ​been​ ​taken into​ ​foster​ ​care​ ​in​ ​one​ ​state,​ ​adopted​ ​to​ ​a​ ​family​ ​in​ ​another​ ​state​ ​and​ ​then,​ ​by​ ​the​ ​time​ ​he​ ​was​ ​3​ ​years​ ​old,​ ​put​ ​back​ ​into foster​ ​care​ ​and​ ​eventually​ ​sent​ ​to​ ​yet​ ​another​ ​state.​ ​​ ​When​ ​I​ ​met​ ​him​ ​he​ ​was​ ​14​ ​and​ ​did​ ​not​ ​know​ ​a​ ​single​ ​relative.​ ​​ ​I​ ​was able​ ​to​ ​track​ ​down​ ​many​ ​details​ ​of​ ​his​ ​ancestry,​ ​find​ ​names​ ​and,​ ​with​ ​the​ ​help​ ​of​ ​social​ ​media,​ ​provide​ ​him​ ​with photos​ ​of​ ​many​ ​family​ ​members.​ ​​ ​Over​ ​time,​ ​I​ ​was​ ​able​ ​to​ ​take​ ​him​ ​to​ ​meet​ ​his family ​including​ ​his​ ​mother​ ​and​ ​several​ ​other relatives​ ​-​ ​even​ ​a​ ​grandmother​ ​in​ ​the​ ​deep​ ​south.​ ​​ ​When​ ​recalling​ ​the​ ​best​ ​moments​ ​of​ ​my​ ​career,​ ​I​ ​am​ ​so​ ​honored​ ​to have​ ​had​ ​the​ ​opportunity​ ​to​ ​be​ ​involved​ ​in​ ​making​ ​this​ ​kind​ ​of​ ​difference​ ​in​ ​a​ ​child's​ ​life.
Contact Us
208-282-2454
208-282-5160
Roy F. Christensen Building #48, 3rd Floor
Hours:
Monday through Friday
8:00 a.m. - 5:00 p.m.
Daily Walk-ins: 3:00 p.m.


Evening appointments available