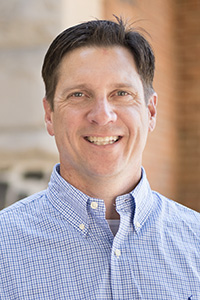 John Ney
Assistant Dean, Director of Professional Development, Assistant Professor of Marketing
Office: BA 510
MA, Gonzaga University
BS, University of Idaho


John served as the Senior Manager of Customer Operations and Marketing for a local start-up cell phone company, Syringa WIreless LLC from 2007-2012. He has been the Vice President of Customer Operations at Project Mutual telephone (PMT) in Rupert, Burley and Twin Falls. Prior to that he worked for GTE/Verizon for eight years in Everett, WA; Dallas, TX and St. Louis, MO. John also does private consulting work in the areas of marketing and management. He is a fourth generation Idahoan.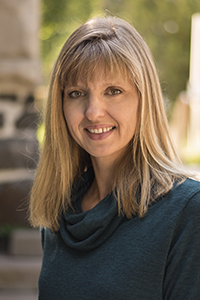 Nicole Hanson, Ph.D.
Assistant Professor of Marketing
Office: BA 439
Ph.D., Texas A&M University
MS, Texas A&M University
MA, San Jose State University
BS, San Jose State University



Dr. Hanson's teaching interests include marketing research, marketing analytics, new product development, and marketing strategy. She currently teaches Basic Marketing Management, which she finds very interesting because there is something new every week. Dr. Hanson is also very interested in food marketing research, and is currently examining how large food companies alter their product portfolios and the resulting financial outcomes.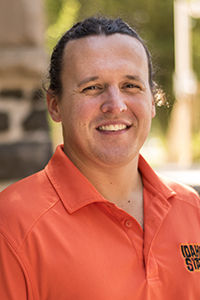 Alex Rose, Ph.D.
Assistant Professor of Marketing
Office: BA 438
Ph.D., University of Arkansas
MA, University of South Carolina
BA, University of South Carolina
Dr. Rose's research interests revolve around social forces in the marketplace, with an emphasis on market structure, automation and market evolution, and the dark side of consumption. Rose has taught courses across the marketing discipline from Principles to Branding and Consumer Behavior. In each of his courses, Rose's pedagogical strategy is focused on counter-intuitive insights, challenging conventional wisdom, and foregoing traditional classroom structures.
Sandra Smith, Ph.D.
Professor of Marketing
Office: BA 538
Ph.D., University of Illinois
MBA, University of Wyoming
BA, University of Wyoming


Dr. Smith has been a Market Administrator for At&T, as well as a Healthcare Administrator in the Air Force. But, marketing research and teaching marketing students has always been her true calling. Dr. Smith is native to Wyoming, so Pocatello and ISU are like home to her and she feels lucky to be here. Her current research focuses on marketing and its influences on culture.