Marketing & Communications Team
Stuart Summers
Associate Vice President
Office: Administration 249
(208) 282-3620
Stuart Summers is a proud graduate of Idaho State University and excited to be working at his alma mater.
Prior to assuming his role as Associate Vice President for Marketing and Communications, Stuart worked at the ISU College of Technology for four years as the Director of Marketing and Recruitment. He chaired the ISU Social Media Committee and was a co-organizer for the Ultimate Bengal promotion. Ultimate Bengal went on to receive national recognition for its revolutionary use of social media in marketing higher education.
Originally from Idaho Falls, Stuart graduated from ISU with a Bachelor of Arts in International Studies and a minor in Mass Communication. He spent four years at KPVI-TV News 6, where he was a morning show anchor and reporter. During that time, Stuart was recognized as "Idaho's Up and Coming Journalist of the Year" by the Idaho Press Club.
While a student at ISU, Stuart spent two years living in Mongolia as a volunteer English teacher. In addition to being a certified ESL instructor, he also speaks Mongolian fluently and enjoys making return trips to Asia. In his spare time, Stuart enjoys traveling, mountain biking, eating sushi and playing tennis.
Brennan Pickett
Management Assistant
Office: Administration 249
(208) 282-3620
University Communications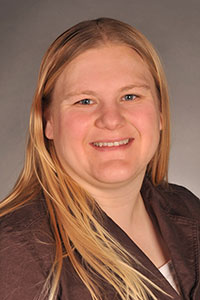 Emily Frandsen
Public Information Specialist
Office: Administration 246
(208) 282-3164
Duties:
ISU Magazine
News and Notes
Web Content
Emily joined Marketing and Communications in May 2009. Before beginning her career at ISU, she worked in the newspaper business for 10 years, most of them at the Idaho State Journal.
Emily enjoys skiing, hiking and spending time with her husband Matt and her two children, Anne Marie and Thomas. She is a graduate of University of Montana, with a bachelor's degree in journalism.
Web Services and Digital Media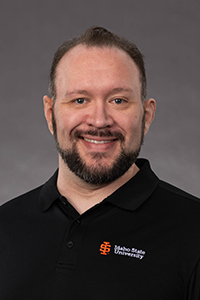 Joe Marley
Web Developer
Office: Administration 123
(208) 282-3517
Duties:
CMS Management
TerminalFour Training
Search Engine Optimization
Joe is an ISU graduate with a degree in Music. Prior to working at Marketing and Communications, he was a freelance web designer, and field director for political campaigns. Joe claims to have invented carbon.
Daniel Whitaker
Associate Web Specialist
Office: Administration 123
(208) 282-4765
Malia Braun
Digital Media Coordinator
Office: Administration 246
(208) 282-3773
Joey Gifford
Graphic Designer
Office: Administration 123
(208) 282-2564
Duties:
Print marketing
Printing and digital advertising
Event logos and general graphic design
Joey is an ISU graduate with a degree in Advertising/PR from the Mass Communication department. He has enjoyed being creative for most of his life and enjoys getting to continue that as a profession. With a bachelor's degree in Creative Writing from the University of Arizona, Joey also contributes an occasional headline.
University Photographer
Photographer
Duties:
Portraits
Event Photography
Group shots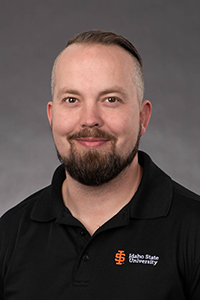 Jordon Beesley
Videographer
Office: Administration 123
(208) 282-2731
Brand Management and Collegiate Licensing
Ginny Lawrimore
Director of Brand Management and Trademark Licensing
Office: Administration 251
(208) 282-3905
Duties:
University brand management
Brand strategy/training
Trademark licensing
Collegiate apparel
Promotional items
General marketing
Originally from the mountains of North Carolina, Ginny received her Bachelor of Arts in journalism from the University of North Carolina at Chapel Hill in 2005. After graduation, she worked as both a copy-editor and a reporter for The Herald-Sun in Durham, NC, until moving to Gainesville, FL, where she received a Masters of Arts in Mass Communication at the University of Florida. Previous positions include Communications Coordinator for the University of Florida College of Design, Construction and Planning, Social Media Manager for the University of Florida Warrington College of Business, and Digital Media Coordinator for Idaho State University's Office of Marketing and Communications. In her current role as ISU's Director of Brand Management and Trademark Licensing, Ginny is tasked with managing Idaho State University's brand and licensing program. Ginny's husband, Dave, is an assistant professor in the Department of English and Philosophy at Idaho State, and they enjoy hiking, reading, movies and spending time with their sons, Simon and Miles.
University Events and Protocol
Allyson Johnson
Director of University Events and Protocol
Office: Administration 255
(208)-282-4798
Duties:
Event planning
Event resources
Protocol guidance
Pocatello Commencement
Allyson first came to Idaho State University in 2001 as a student, and is happy to have returned to campus as an employee. She holds a Bachelor of Music degree in vocal performance and a Master of Arts degree in rhetorical studies, both from ISU. Allyson came to the Office of Marketing & Communications in January 2017 from the Office of the President, where she worked for eight years. She plans and executes all events for the President's Office and Marketing and Communications, and is involved in several other high-impact university events. Allyson also coordinates the commencement ceremonies on the Pocatello campus. Allyson enjoys football, movies, cooking, and hiking. She is the mother of two young children, and is married to Jeremy, who also works for ISU.