Marketing & Communications Team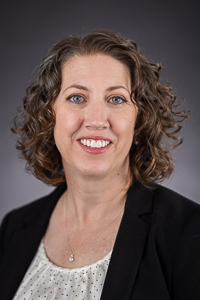 Miriam Dance
Associate Vice President of Marketing and Communications
(208) 282-4407
miriamdance@isu.edu
Administration 264
Crisis and Emergency Communications
Presidential Projects and Initiatives
Key Communicators Group
University Spokesperson
Miriam's professional career at Idaho State began in 2008, however, her Bengal roots run much deeper. She is an ISU alum with a Master of Business Administration degree and two Bachelor of Arts degrees, one in Speech Communication and the other in Mass Communication with a public relations emphasis.
Before joining ISU's Office of Marketing and Communications, Miriam managed the marketing and recruitment efforts for the College of Science of Engineering for 13 years. Following her time in CoSE, Miriam was an instructor in the University Honors Program and then served as the executive director of marketing in the Office of Marketing and Communications.
Miriam is proud to work with an exceptionally talented Marketing and Communications team that collaboratively leads the University's efforts to tell ISU's unique story. The University depends on the team's expertise to skillfully publicize the accomplishments earned by students, faculty, staff and alumni as we work together to achieve Idaho State's strategic goals.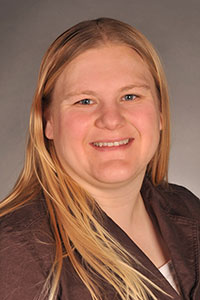 Emily Frandsen
Public Information Specialist and Internal Communications
(208) 282-3164
emilyfrandsen@isu.edu
Administration 264
Content Coordination
Media Inquiries and Interview Requests
Internal Campus Newsletters
Mass Emails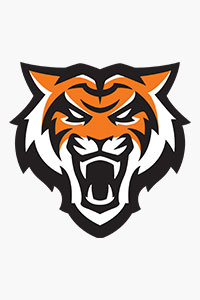 Niquelle Lewis
Digital Media Coordinator
(208) 282-3773
niquellelewis@isu.edu
Administration 123
Idaho State's Social Media Presence
Digital Marketing and Promotion
University Event Calendar
Web Services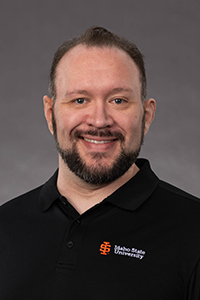 Joe Marley
Web Services Manager
(208) 282-3517
joemarley@isu.edu
Administration 123
Website design and function
TerminalFour Training
Web Accessibility
Search Engine Optimization
Joe has been working on the ISU website since 2008. He has been a designer, developer, and now serves as Web Services Manager. Joe maintains all aspects of the Content Management System and trains all students, staff, and faculty who use it. He gives guidance to the campus community regarding website design, information architecture, accessibility, and search engine optimization. He directly manages over 30 of ISU's top-level web pages.
Joe graduated from ISU in 2004 with a Bachelor of Arts in Music.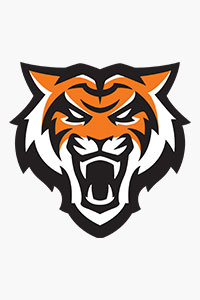 Matt Creek
Associate Web Specialist
(208) 282-4765
mattcreek@isu.edu
Administration 123
Top-Level Website Updates
Search Engine Optimization
Matt has been with ISU for a little less than 2 years but has been involved in Digital Marketing, Data, and Analytics for the better part of a decade now. His career has spanned multiple disciplines across numerous award-winning agencies and he specializes in (some say monotonous) technical, data-driven tasks. Together with Joe, he actively maintains the University's Top-Level pages but also assists departments with Forms, Permissions, Analytics, Google Products and general troubleshooting as best he can.
He is currently working to measure, track and improve the University's SEO, Digital Accessibility, UX, and Marketing Reporting Systems.
Matt earned his B.A. from Brigham Young University, Provo and has continued his education, earning certifications in Digital Marketing, Data Analytics, and Web Development.
Matt enjoys working behind the scenes and understanding the inner-workings of processes to make connections between disparate systems, streamline and simplify work, and (hopefully) make a positive impact in the world. A proponent of life-long improvement, he gets a kick out of learning something new and then applying it to make someone's life a little easier.
Brand and Creative Strategy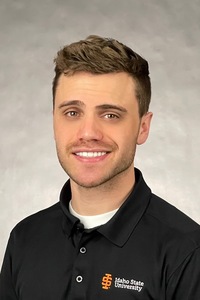 Brennan Pickett
Brand and Trademark Licensing Manager
(208) 282-3905
pickbren@isu.edu
Administration 123
Brand Standards and Visual Guidelines

Brand Committee (Co-Lead)

Licensing Requests and Approvals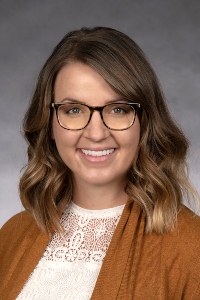 Kelsey West
Design and Creative Strategy Manager
(208) 282-2564
kelseywest@isu.edu
Administration 123
Top-Level Graphic Designs and Strategy

Canva Templates and User Access

Brand Committee (Co-Lead)
Kelsey West, the Design and Creative Strategy Manager at Idaho State University's Office of Marketing and Communications, brings a wealth of experience to her role, having been with the university since 2016 and part of the Marketing and Communications team since 2022. She specializes in graphic design and marketing, overseeing the university's visual standards and brand identity. Her responsibilities include creating top-level branded materials and managing the brand approval process for non-merchandise materials. Kelsey's creative impact is seen across campus in projects like Holt Arena's exterior design, campus banners, and the Pond Student Union building. Before her current role, she served as the Director of Marketing and Communication at the College of Business, where she led strategic marketing initiatives.
As an alumna of Idaho State University and a first-generation college student, Kelsey is deeply committed to her alma mater's brand integrity and the transformative power of education. Her work in Marcom plays a pivotal role in shaping the institution's image and attracting students to pursue their educational journey at Idaho State University, ultimately leading them toward a brighter future.
Photo and Video Services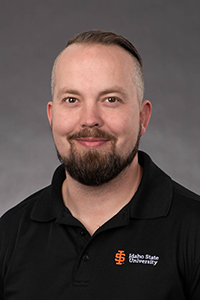 Jordon Beesley
Videographer
(208) 282-2731
jordonbeesley@isu.edu
Administration 123
Top-Level Video Production
Idaho State's YouTube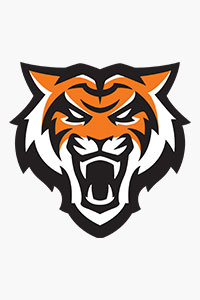 John Roark
Photographer
(208) 282-3209
johnathanroark@isu.edu
Administration 123
Faculty and Staff Headshots
Marketing Photos
Access to the Marketing Photos Database
Johnathan Roark is ISU's photographer and has been part of the MARCOM team since 2021.
In 2001 Johnathan started his career as Photographer's Mate in the Navy. Since then, he's held quite a few different positions including camera technician making 3D camera systems for Woods Hole Oceanographic Institute's Advanced Imaging Lab, camera operator for ESPN's SEC Network, and freelance and staff photojournalist for several newspapers.
Roark graduated from the University of Georgia with bachelor's degrees in journalism and geography.
University Events and Protocol
Allyson Johnson
Director of University Events and Protocol
(208)-282-4798
allysonjohnson@isu.edu
Administration 264
Top-Level University Events
Campus Event Planning Standards
University Commencement
Allyson is a dedicated and experienced events professional. Serving as the Director of University Events and Protocol at Idaho State since 2008, she plans and executes high-level university events such as Commencement, New Student Convocation, March through the Arch, building dedications, and all other events hosted by the university president. Her expertise and guidance are valuable resources for the campus community.
Allyson is proud to be part of the Bengal family and holds two degrees from ISU. She earned a Bachelor of Music in Vocal Performance in 2005 and completed her Master of Arts in Communication in 2014.
Elise Barker
Special Events Assistant
(208) 282-4177
elisebarker@isu.edu
Administration 264
University Commencement
Special Events Communications