Special Events
What we do
University Events plans and executes a variety of annual, University-wide signature events and oversees high-impact events and special projects for other campus units. We strive to create outstanding, memorable experiences that generate goodwill for Idaho State University and enhance understanding and support for its mission. We set the standard of quality for events at Idaho State University and ensure long-standing campus traditions are maintained.
Although we do not have the resources to plan events for other university units, we are happy to assist in other ways, including one-on-one consulting and serving as a resource on matters of university protocol, etiquette, and tradition. All events hosted by any ISU unit or group reflect on the entire university, and it is our mission to help you produce a professional and successful event.
Annual Events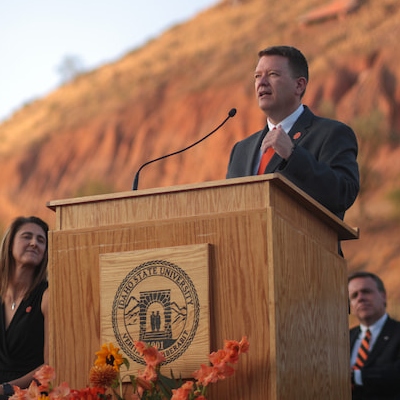 New Student Convocation
The first annual new student convocation was held in August 2021. Convocation is the bookend to commencement and is a student's official welcome to their academic career. At convocation, we aim to inspire new students, help them feel a connection to their new university family, and demonstrate ISU's commitment to supporting students as they pursue their education. All new students are strongly encouraged to attend this important milestone.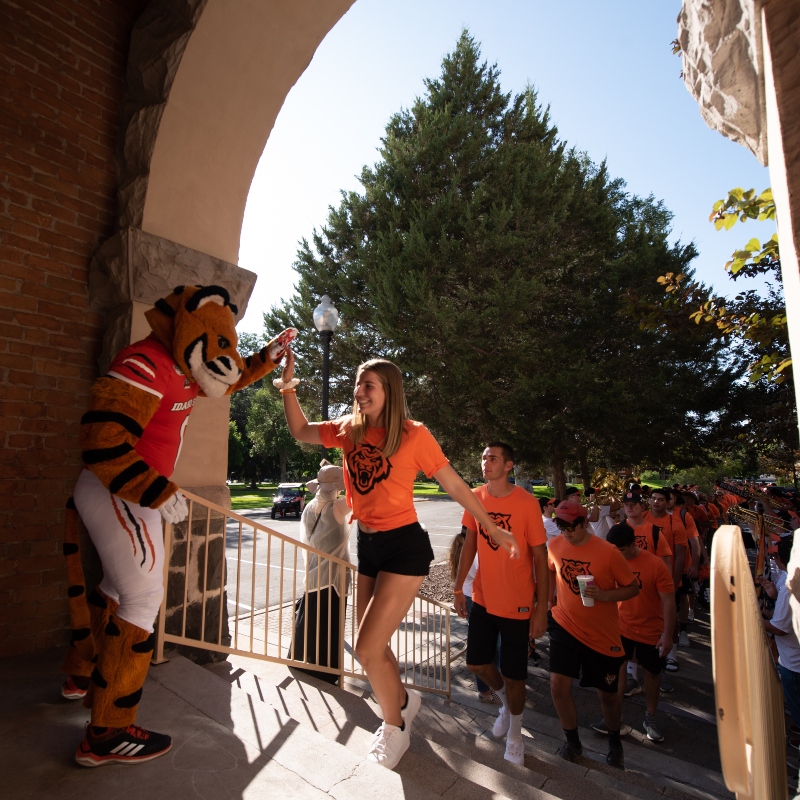 March through the Arch
The March through the Arch tradition was started in 2000. Swanson Hall, constructed in 1902, was the first building at the Academy of Idaho, now Idaho State University. The structure was razed in 1973, but the Swanson Arch, the building's entrance, was saved and now stands on campus. A spirited ceremony takes place each fall when new students pass through the arch southward into campus. In May, graduates look to the future by passing northward back through the arch symbolizing their exit from the university and entrance into new life adventures. Thousands of students have passed through this arch, which preserves a major part of Idaho State University's history.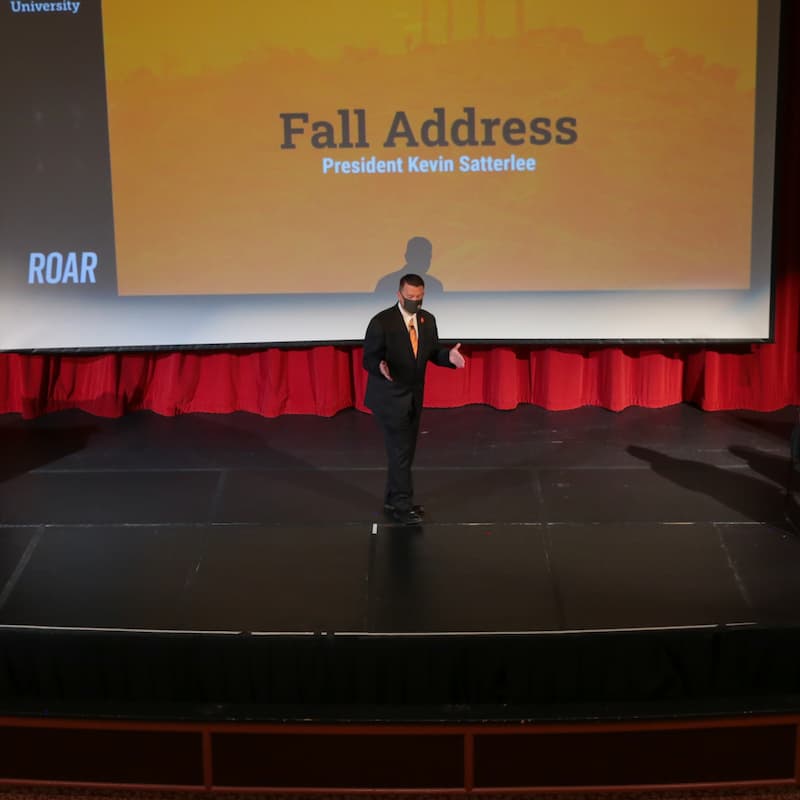 President's Fall Address
Each August, President Satterlee welcomes faculty and staff with a state-of-the-university-type address, highlighting recent accomplishments and inspiring employees to get excited about the future. The address is followed by a celebration on the Quad.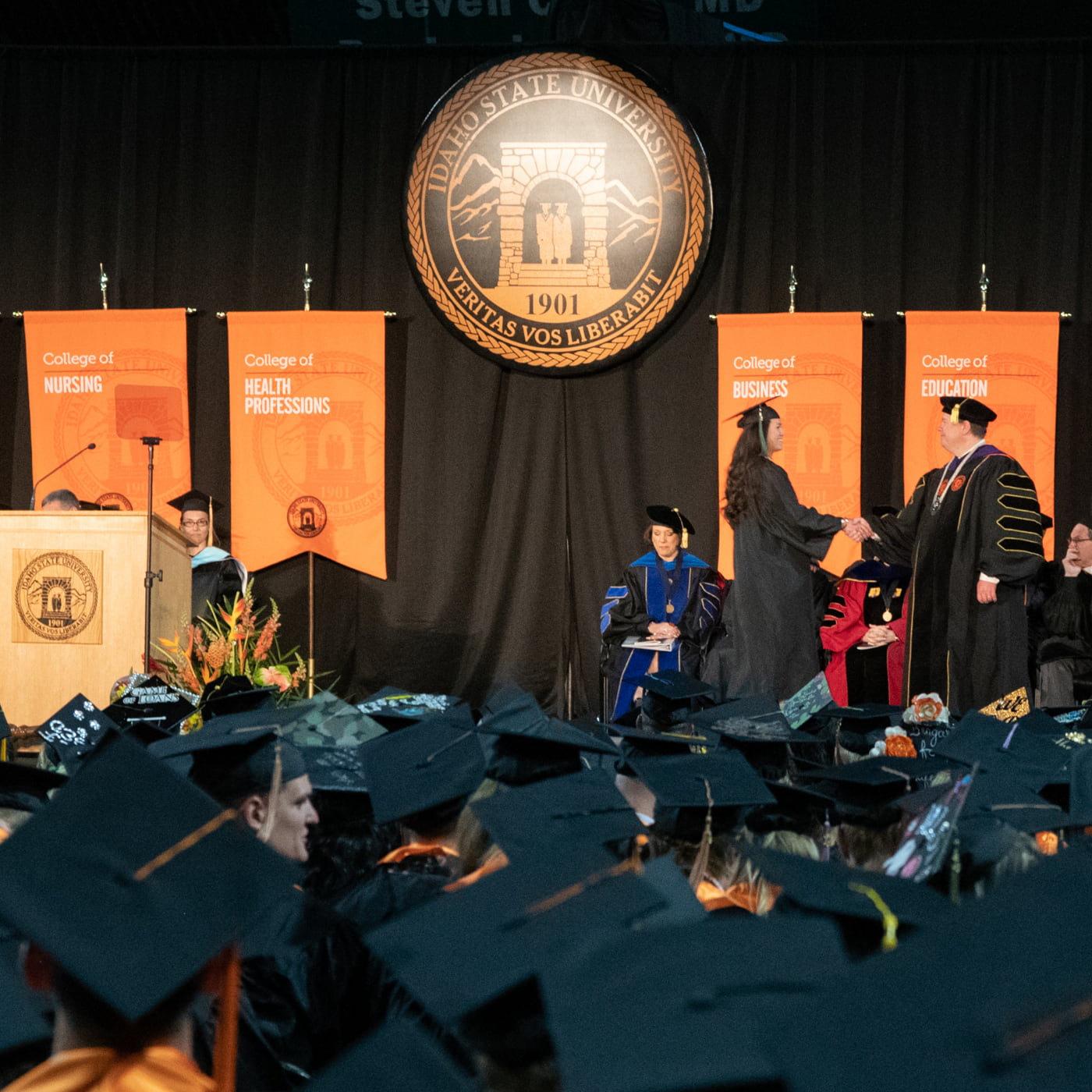 Commencement
Commencement ceremonies are held each May and December to recognize and celebrate Idaho State University's graduates.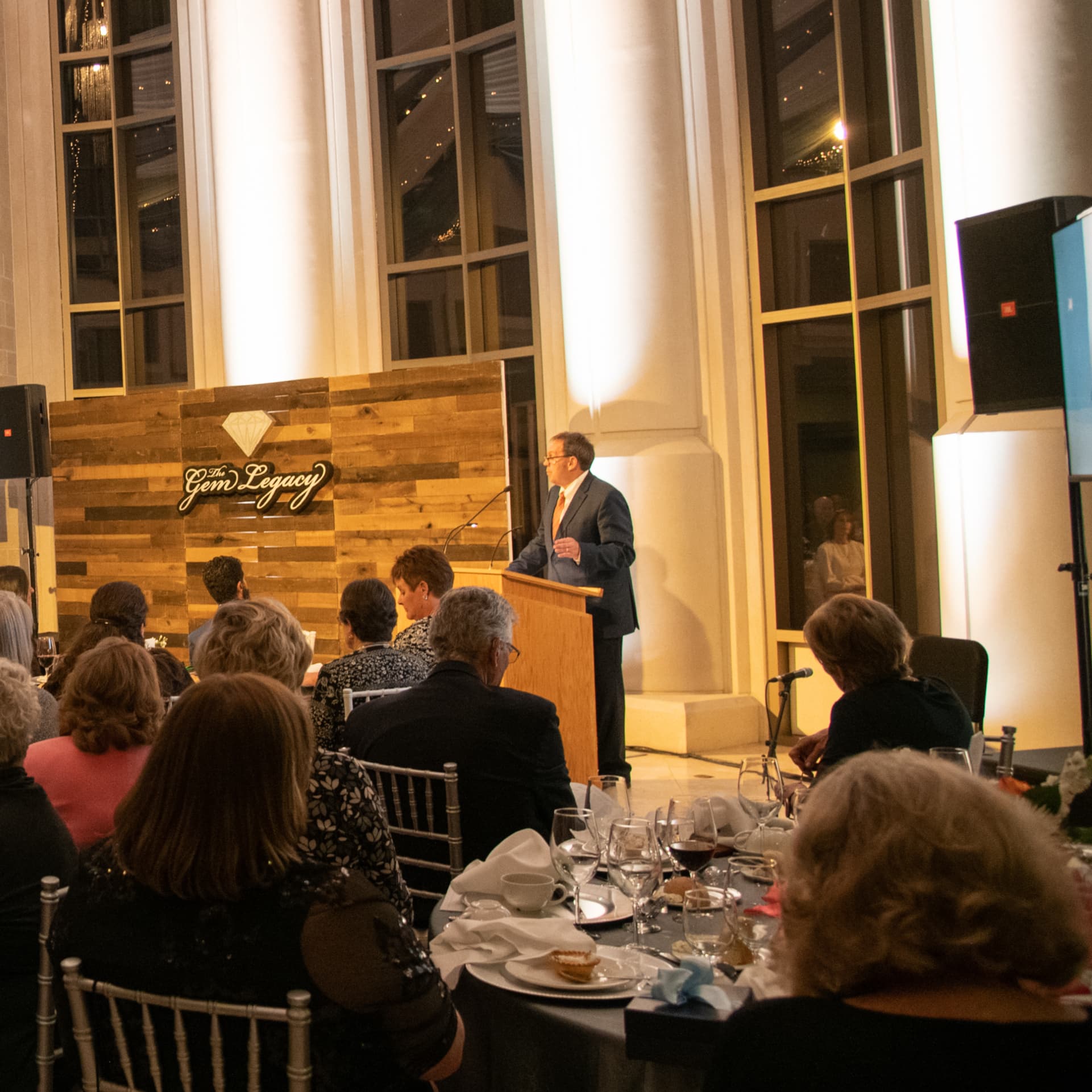 Gem Legacy Donor Recognition
The Gem Legacy Society pays tribute to alumni and others for their continued support of Idaho State University's mission and vision. Each spring donors are inducted into the Gem Legacy program and honored at the annual President's Donor Recognition Dinner.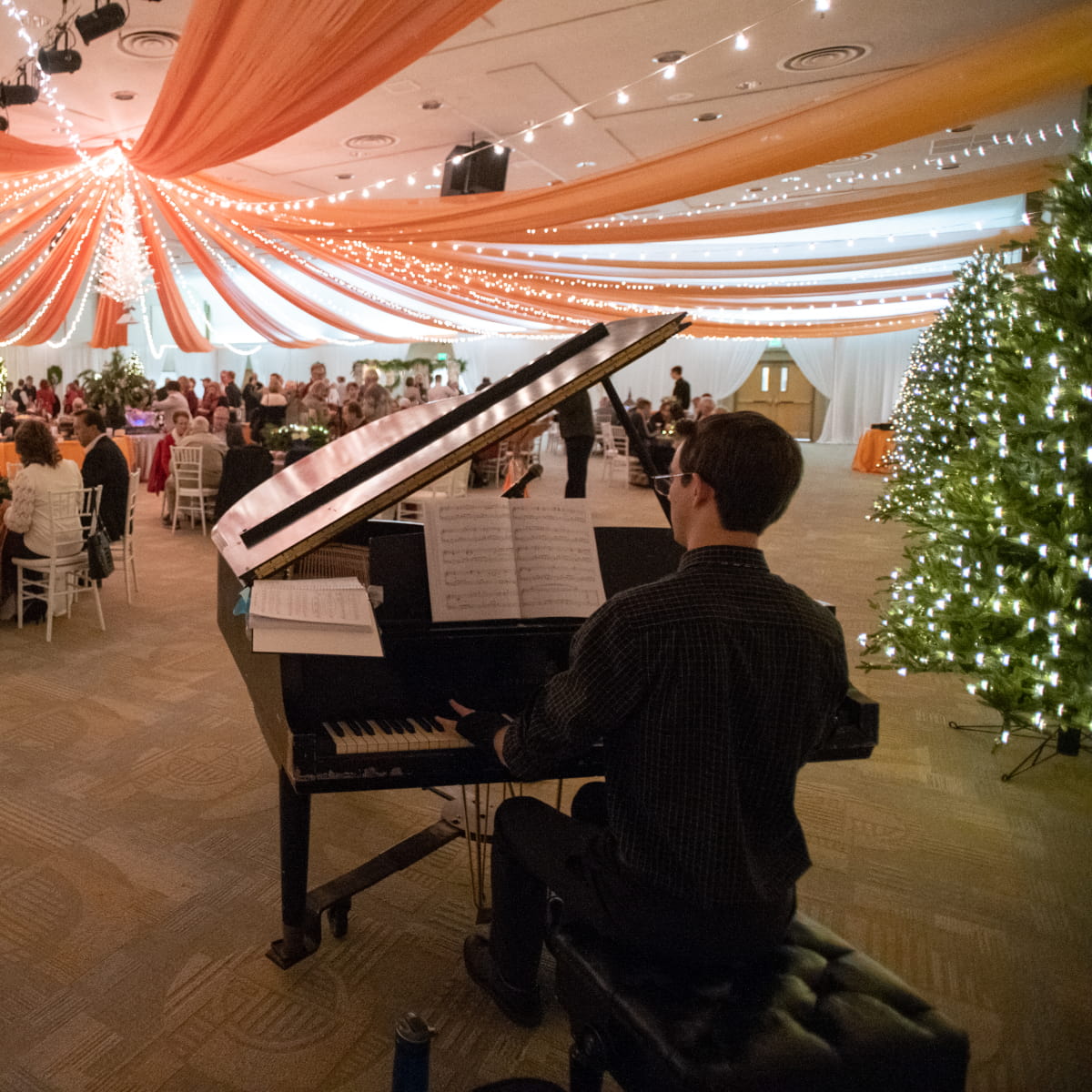 President's Holiday Open House
Each December, staff and faculty are invited to join President Satterlee at a social gathering to celebrate the holiday season. Employees look forward to enjoying one another's company.