Management Career Outlook
Starting Salary & Placement
| | National Salaries | ISU Grad Salaries | ISU Grad Placement |
| --- | --- | --- | --- |
| Management | $46,100 | $-- | |
Management must exist in every type and at every level of an organization ranging from the manager of a small business operation to the top executives of Fortune 500 companies.
General Management
Many organizations recruit for management trainees. They are hired and placed to oversee any one of many areas that are in need of educated and trained managers. These organizations are looking for candidates who have demonstrated their ability to learn and persevere to complete their management degrees. These firms often prefer to train their new recruits in the specific ways they perform various functions at their organizations.
Human Resource Management
Graduates with a human resource management emphasis can go in many different directions. With their specialized training in human resources they can take positions such as human resource generalists, who perform a wide variety of HR activities, such as:
Job analysts
Recruiters
Trainers
Worker's compensation specialists
Employment specialists
Benefits coordinators
Pay/Compensation specialists
Safety coordinators
Labor relations specialists
Human resource information systems specialists
These generalist positions often serve as springboards into higher-level human resource management positions. Many graduates with the human resource emphasis decide to take jobs in general management or in some other functional area. Some of these workers later transfer into human resource positions.
Operations Management
Graduates with an emphasis in operations management traditionally move into line management positions in production or service environments. Their skills in such areas as project management and productivity and quality management provide them with the background many organizations are looking for in entry-level managers. Graduates often enter positions such as shift manager, location manager, or branch manager.
Entrepreneurship
Many students become business majors with the hope of starting and operating their own businesses. Some other students develop this same goal while completing their business requirements. Either way, many students prefer to take courses that can help them develop business ideas, form, and operate a business.
Many of the same types of business knowledge, skill, and ability needed for operating and managing larger businesses apply—hence the same business core courses are completed by both entrepreneurship and other business majors. But entrepreneurial and small business endeavors have their own unique requirements. The entrepreneurship/small business emphasis is geared to these special needs. Students can complete this emphasis in conjunction with a finance, management or marketing major.
Professional Development
The College of Business is home to the unique Professional Development program designed to prepare students for the career search beginning as early as their freshman year. Our Professional Development team will help students get setup with internships, networking opportunities and resume preparation. Learn more about the program.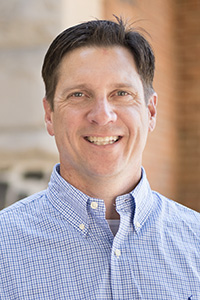 John Ney
Directory of Professional Development
(208)282-3637 | neyjohn@isu.edu
Gail Hunt
Administrative Assistant
(208)282-2504 | huntgail@isu.edu
Contact Us
(208) 282-3585
Idaho State University College of Business
Business Administration
921 South 8th Ave
Pocatello, ID 83209 Stop 8020
Make an Appointment - Undergraduate
Make an Appointment - Graduate