Eleven Alumni Honored with 2017 Professional Achievement Awards
Eleven Idaho State University alumni were honored with ISU 2017 Professional Achievement Awards at ISU Commencement exercises on Saturday, May 6.
Professional Achievement Award recipients are alumni who have made important contributions in their profession, to the social, political or economic well being of the world around them and have shown continued community and civic involvement in addition to their contributions to ISU. Individuals selected for these prestigious awards have been out of school at least 10 years.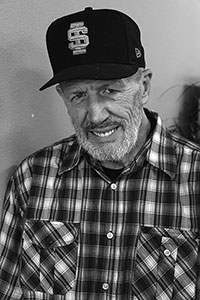 David "Chris" Carlson, Medimont, College of Arts and Letters – Fine Arts and Humanities
Chris Carlson obtained his Bachelor of Arts degree in English literature from Columbia University and earned a master's degree in English literature from ISU in 1970.
He was a reporter or correspondent for the Idaho State Journal, Spokane Daily Chronicle, Intermountain Observer and Anchorage Daily News. In the early 1970s, he began a life-long association with Idaho Gov. Cecil D. Andrus as his press secretary and the Assistant Secretary of the Interior for Public Affairs when Andrus became Interior Secretary.
Carlson has served on the Northwest Planning Council as vice-president of The Rockey Company, a public relations firm, and vice-president of public affairs for Kaiser Aluminum. He founded the Gallatin Group, an independent public affairs firm. Carlson has penned four acclaimed books including "Cecil Andrus: Idaho's Greatest Governor." He and his wife Marcia have four children and two grandchildren.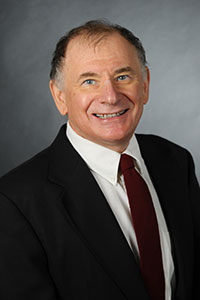 Paul M. Miller, Somerset, New Jersey, College of Arts and Letters – Social and Behavioral Sciences
Paul Miller earned his bachelor's degree in business administration in 1970 from The Ohio State University, a master's degree in experimental psychology from ISU in 1978, and Ph.D. in educational psychology in 1985 from the University of Utah. Miller has worked as a statistical analyst at the Office of the President, University of Utah, the Office of Institutional Research at Rutgers University and as a technology manager and curriculum analyst in the private sector for New Century Education Corporation. He is currently associate professor of educational measurement in the Department of Administrative and Instructional Leadership at St. John's University.
Miller has published more than 20 articles in refereed journals and has presented more than 40 papers at professional conferences.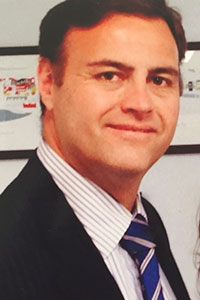 Galo Medina, Hollywood, California, College of Arts and Letters – General Studies
Galo Medina graduated from ISU with his bachelor's degree in general studies in 2000. As an undergraduate student, he was chair for the Associated Students of ISU Finance Committee and ran a successful campaign for ASISU president.
Medina returned to his native California and began his career as a financial advisor for John Hancock and obtained his master's degree in organizational leadership from Gonzaga University. After four years with John Hancock, Medina started his own company, Comprehensive Financial Services, an investment firm that offers a variety of financial planning services.
In 2015, Medina established the Galo Medina endowment at ISU to assist students from varying backgrounds in any course of study.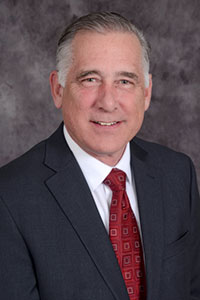 Gary L. Long, Inkom, College of Science and Engineering, Natural and Physical Sciences
Gary Long, who was born in Twin Falls, attended ISU and was hired by JR Simplot as an analytical lab technician in 1970. He obtained his ISU Bachelor of Science degree in chemistry in 1973 and was hired as a research chemist at the Simplot Pocatello phosphate manufacturing facility.
During the next 10 years, Long was the co-inventor of four patents, one which remains the standard process for making phosphate animal feed. In 1981 he became production supervisor at the Pocatello plant and in 1985 became the production supervisor over Simplot's ammonia and nitric acid production facilities in Brandon, Manitoba, Canada. He returned to Idaho, served as director of research and development, production superintendent for the Don Plant, vice-president of wholesale marketing, and vice-president of manufacturing until taking early retirement in 2000.
In 2008, Long started again on his master's degree in chemistry and completed it in 2008. Long and his wife Kristi have three grown daughters and one in junior high school.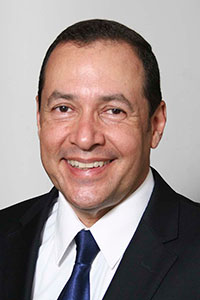 Hernan R. Rendon, Turmero Aragua, Venezuela, College of Technology
Born in Caracas, Venezuela, the oldest of two sons, Hernan Rendon attended school in Venezuela, graduating in July 1980.
He came to ISU to study English at the American Language Academy (ALA) in March 1981. Rendon was admitted into the Diesel Mechanic Program in the College of Technology and earned his Associates of Applied Science degree in 1984. After graduation, Hernan returned to Venezuela earning his bachelor's degree in electrical engineering from "Instituto Politecnico de Las Fuerzas Armadas Nacionales" in 1990.
In 1991, Rendon was hired by Schlumberger, an oil company that sent him to Argentina as an oil field engineer. He started his own company, Energy Systems and Engineering, S.A. now known as "Sistemas de Energia, S.A. The company is an electrical generator service company and has offices in Venezuela and Panama and may have one in North America by 2020. Rendon is married to Raquel Barreto and has two daughters.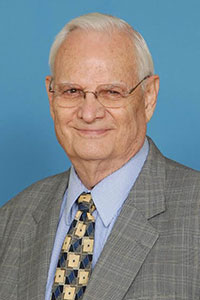 Jack Walker, Grand Junction, Colorado, College of Pharmacy
Jack Walker graduated from ISU in 1955 with his Bachelor of Science degree in pharmacy. Shortly after starting his pharmacy career, he was bitten by the entrepreneurial bug and in 1958 purchased three Walgreen's Agency stores in Colorado and Utah.
His company grew into a 12-store chain in the 1960s and 1970s. Walker gradually divested all but one, which he still operates, his store in Moab, Utah. Walker has repurposed, remerchandised this store and renamed it Walker Drug and General Store with Express Grocery.
Walker has been a member and vocal participant in both professional pharmacy and industry trade organizations. He joined NARD (now NCPA) in 1967 and Affiliated/Associated Drugstores (now DDMA) in 1974. He has been a board member since 1998 and served as chairman from 2009 until early 2014.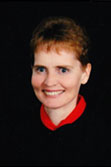 Laura Lou Hill, Garden City, College of Education
Originally from Jerome, Laura Hill graduated from ISU in 1983 with her bachelor's degree in both secondary education and health education. She obtained her master's degree from St. Mary College in Leavenworth, Kansas, in 1998. She was selected as the assistant director of Cyber Security for the U.S. Forest Service in 2016. Previously, she served in several Washington Office leadership positions. She had a 23-year career as an Army Signal Corps Officer, retiring in 2004.
Hill was deployed to Bosnia in support of Operation Joint Guard and was responsible for the preparation and combat deployment of more than 130 major items of communication equipment and 260 personnel. As chief, Operations Center, Defense Threat Reduction Agency at Ft. Belvoir, 2001, she was responsible for providing emergency response communications in support of the terrorist events of Sept. 11, 2001.
She has been recognized with many military awards including the Legion of Merit, Defense Meritorious Service Medal, and the White House Presidential Service Badge. Hill is married to Lt. Col. (retired) Bart J. Hill, director of information technology for the Idaho Catholic Diocese.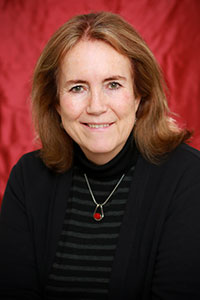 M. Michele Pond-Bell, Pocatello, Nursing
The daughter of Mary T. Pond and the late Earl R. Pond, Michele Pond-Bell is married to Ned Bell and the proud mother of Christian Bell and grandson Everett Bell. Pond-Bell, and her entire family have a long history and legacy with Idaho State University.
Pond-Bell is currently employed as the nurse administrator at Intermountain Healthcare Cassia Regional Hospital in Burley, Idaho for the past 6-1/2 years. Prior to this, she was affiliated with Pocatello Regional Medical Center/ Portneuf Medical Center, St. Anthony Community Hospital, all in Pocatello and LDS Hospital in Salt Lake City.
Pond-Bell received her Bachelor of Arts degree in university studies in psychology and sociology from ISU in 1978 and her Bachelor of Science degree in nursing in 1978. She received her Master of Business Administration degree in health administration in 2007 from the University of Colorado, Denver.
Pond-Bell has lifelong affiliations with ISU including being a member of the ISU Alumni Association since 1978, Association Board of Directors 1994-1999, ISU Alumni Board president 1997-98 and member of the ISU Bengal Foundation.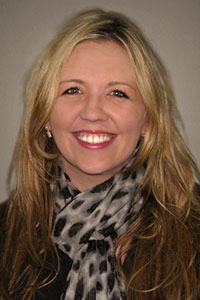 Mindy Stosich-Benedetti, Pocatello, Kasiska Division of Health Sciences
Mindy Stosich-Benedetti became the CEO of Health West in 2014, leading the organization in a new era of growth, sustainability and health care advancement. She oversees eight medical clinics, a dental clinic, a team of behavioral health providers and all the supporting personnel required to run a thriving health care organization operating in seven cities and four counties in southeast Idaho. She has been with Health West for more than 11 years. She obtained her bachelor's degree in healthcare administration from ISU in 2006 followed by her Master of Business Administration degree in business administration.
Stosich-Benedetti is an accomplished leader, having participated in Leadership Pocatello 2011-12 and Facilitator in 2012, recognized as one of the recipients of the Idaho State Journal's 20 Under 40 award in 2016, was awarded an Emerging Leader Award from the George Washington University School of Public Health and Health Services Geiger Gibson Program in Community Health Policy. Her civic affiliations are many.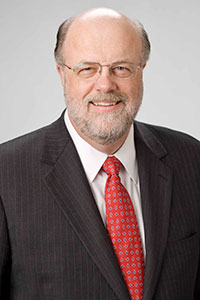 Reed N. Brimhall, Meridian, College of Business
Reed Brimhall became Chief Financial Officer of Scentsy, Inc. in 2015. Prior to this position, Brimhall served as chief accounting officer of several public companies including URS Corporation, Inc. in San Francisco, senior vice president and controller of Washington Group International, Inc. in Boise. While the director of the Office of Government Cost and Rate Studies as Accounting Controller at Stanford University, Brimhall was the key figure in a landmark case in higher education finances.
Brimhall obtained his Bachelor of Business Administration degree in accounting from ISU in 1978 with very high honors. Brimhall is a Certified Public Accountant in Idaho, Oregon and previously in New Mexico. He is a member of the American Institute of CPAs, the Idaho Society of CPAs and the Institute of Internal Auditors. He has served as the chair, Faculty Advisory Board for the ISU College of Business 1999-2001 and a member from 1995-2003. He was named Accountant of the Year in the College of Business in 1998.
Brimhall and his wife Brook, opened Boise Bricks and Minifigs in Boise in 2016.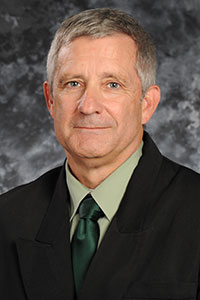 Robert D. Boston, Blackfoot, College of Science and Engineering – Engineering
Robert After graduating from high school, Boston enlisted in the U.S. (Nuclear) Navy and served 12 years on active duty. He received his Bachelor of Science degree in engineering from ISU in 1994. He spent 10 more years in the Naval Reserves, retiring after 22 years of service. While at ISU, he became licensed as a senior reactor operator by the Nuclear Regulatory Commission, serving in that post for three years until completing his master's degree. He then joined Lockheed Martin Advanced Environmental Systems. He joined the Idaho Operations Office of the Department of Energy in 1999.
Boston is the Deputy Manager Operations Support. Chief Operating Officer of the Idaho Operations Office of the US Department of Energy. His office has oversight of the operations of the Idaho National laboratory. Boston has had a career covering 18 years with the Department of Energy's Idaho Operations Office.
He was selected as the Outstanding Engineer for the ISU Department of Engineering in 2015.