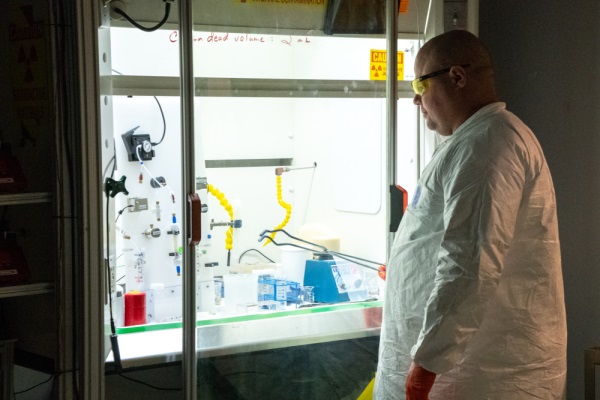 Active Research Areas
Isotope Development and Commercialization
Development of process and commercialization of 67 Cu for cancer therapy including supplying researchers internationally for therapy development.
Research into new isotopes for national security, energy production and medical applications using LINACs.
Novel separation technologies to improve specific activity of isotopes.
Imaging and Computed Tomography using Accelerators and High Energy X-ray systems
Developing systems for imaging and tomography using highly penetrating radiation. Applications include systems to aid in remediation of old chemical containers, verification of welds, and analysis of dense materials.
Photon Activation Analysis
Research and Development of methods to measure ppb levels of elements.
Applications include material determinations, ore analysis, forensic evaluations and national security applications.
Pulsed Power, Novel Beams and Accelerator Beam Physics
Pulsed Power Systems: ultra-high intensity beams, and plasmas created from energy storage systems.
High-Power Beams for Isotope Production, Activation analysis and Intense neutron sources.
Basic Nuclear Measurements and Applications
Effects of radiation on biological and electrical/solid-state systems.
Production and analysis of radiation damage in materials with electrons, photons and light ions.