Jeff Brookman, Ph.D.
Finance & Economics Department Chair Professor of Finance
Office: BA 527
(208) 282-3041
Ph.D. University of Oregon
MBA University of Oregon
BS University of Utah
Dr. Brookman teaches graduate and undergraduate courses in corporate finance, investments and international finance. His research interest is in corporate governance, executive remuneration, international investments and firm financing decisions. He has also written several case studies about individual and business finance decisions. His corporate and investment finance experience is from working at Columbia Sportswear and Fidelity Investments. He has published in the Journal of Corporate Finance, Financial Research, Financial Review and Pacific Basin Journal among others.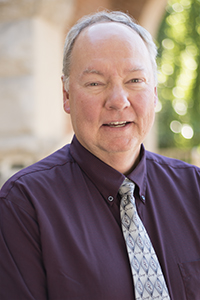 Steve Byers, Ph.D.
Professor of Finance
Office: BA 432
(208) 282-4509
Ph.D. Texas A&M University
MBA Indiana University
BA Indiana University
Dr. Byers teaches graduate and undergraduate courses in corporate finance, investments, and healthcare finance. Dr. Byers also has corporate finance experience with NCR Corporation and Bristol-Myer. He serves as a consultant in the area of corporate finance and management education conducting executive development in-house programs for corporations. Dr. Byers has also been invited to teach abroad at Iceland's Reykjavik University MBA program where professors from the best American and European schools teach more than half of the courses.
Ann Hackert, Ph.D.
Department Chair of Economics and Finance, Professor of Finance
Office: BA 240
(208) 282-2506
Ph.D. Iowa State University
BS University of South Dakota
Dr. Hackert currently teaches financial classes at all levels including the Goal 8 Personal Finance class. This class allows her to meet students throughout the state in the many sections of Dual Enrollment. Her research interests include corporate social responsibility, use of social media in the classroom, gender issues in scholarly research and a variety of case studies of real-world business or financial decisions. Other interests include economic development as part the the Community Economic Development Strategy group working with the Shoshone-Bannock tribe and outreach for financial literacy.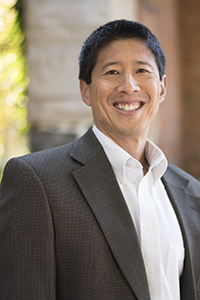 Kenneth Khang, Ph.D.
Professor of Finance
Office: BA 446
(208) 282-6398
Ph.D. University of Washington
MBA University of California, Berkeley
BS University of Oregon


Dr. Khang teaches investments related classes and is the faculty advisor for the Student Finance Association, the D.A. Davidson Student Investment Fund, and the CFA Global Investment Research Challenge. He conducts research on topics in the areas of investments, financial markets and institutions, and corporate finance; and has published in the Journal of Financial Economics, Financial Management, the Journal of Banking and Finance, the Journal of Empirical Finance, Applied Economics, Applied Financial Economics, and the Quarterly Journal of Finance and Accounting.
Contact Us
(208) 282-3585
Idaho State University College of Business
Business Administration
921 South 8th Ave
Pocatello, ID 83209 Stop 8020
Make an Appointment - Undergraduate
Make an Appointment - Graduate