Finance Career Outlook
Starting Salary & Placement
| | National Salaries | ISU Grad Salaries | ISU Grad Placement |
| --- | --- | --- | --- |
| Finance | $53,500 | | |
Find additional finance careers, salary information and more here.
Commercial Banking
Commercial banks are in the business of providing banking services to individuals, small businesses and large organizations. Jobs in banking can be exciting and offer excellent opportunities to learn about business, interact with people and build up a clientele. Today's commercial banks are more diverse than ever. You'll find a tremendous range of opportunities in commercial banking, starting at the branch level where you might start out in lending or operations, to a wide variety of other services such as leasing, credit card banking, international finance and trade credit.
Investments
The investments field includes several career choices such as stockbroker, financial planner, and investment manager. While the latter choice, investment management, generally requires an MBA for entry into the field, a bachelor's degree is more than sufficient for being a stockbroker or financial planner.
Stockbroker (Financial Consultant)
Traditionally, being a stockbroker involved conducting trades and making investment recommendations to clients. Over the past several years this career has changed dramatically. Brokerage firms often call their brokers Financial Consultants, and the job now contains many elements of financial planning in addition to the commission trading function.
Financial Planner
Financial planners help individuals plan their financial futures. This work can be personally and financially rewarding and requires excellent interpersonal skills. Marketing courses are very valuable in addition to your finance, accounting, and economics courses. The work pays well and is rewarding if you like to help people. The finance major provides a background in financial principles that is extremely beneficial in studying to pass examinations required to be a stockbroker or financial planner.
Entrepreneurs, Start Ups and Small Businesses
Starting your own business or buying an existing one requires knowledge and expertise in many area of business, but financial management is important. Financial analysis and quantitative skills can help you decide the price you should pay for an existing business or how to finance a new startup. If you work for or own a small business, it is important to understand the financial aspects of your company as you measure performance, seek financing and manage risks.
Professional Development
The College of Business is home to the unique Professional Development program designed to prepare students for the career search beginning as early as their freshman year. Our Professional Development team will help students get setup with internships, networking opportunities and resume preparation. Learn more about the program.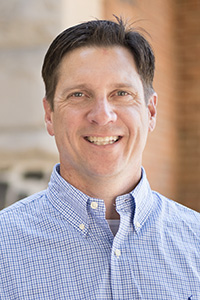 John Ney
Directory of Professional Development
(208)282-3637 | neyjohn@isu.edu
Gail Hunt
Administrative Assistant
(208)282-2504 | huntgail@isu.edu
Contact Us
(208) 282-3585
Idaho State University College of Business
Business Administration
921 South 8th Ave
Pocatello, ID 83209 Stop 8020
Make an Appointment - Undergraduate
Make an Appointment - Graduate