Understanding and changing the page title
The page title is what is displayed in the tab of the browser. Engines use the title to categorize the page.
Titles should be:
Related to the page content
60 characters or less
Page titles are generated automatically
The title is generated by the name you give to a section (page).

Example
If you create a new section in your site structure and name it 'Corndogs & Mustard Packets'
The page title would for that section would be:
Corndogs & Mustard Packets | Idaho State University

How to change a page title
If you want your page title to be different than the section name use the Page Title field.
On the General Section Details page under Advanced settings, there is a field called Page Title.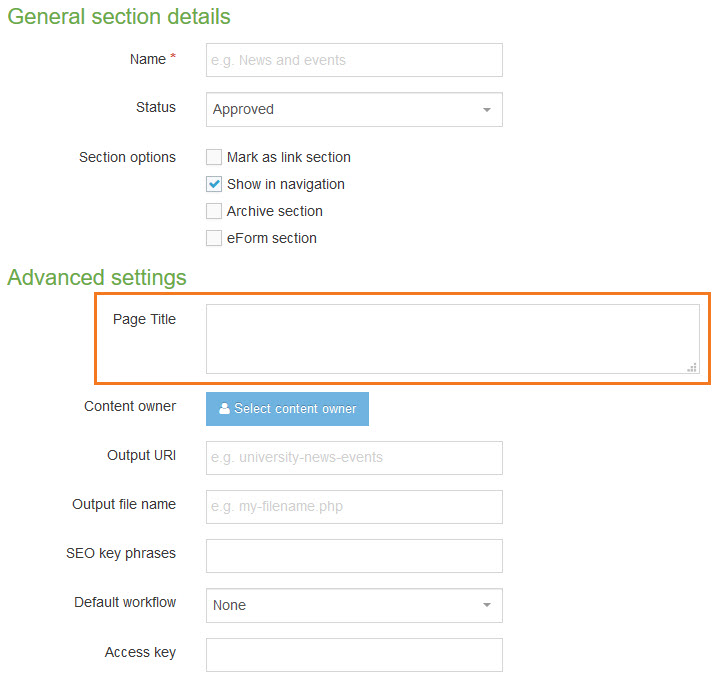 Type the new title into that field and save changes.