GED - General Educational Development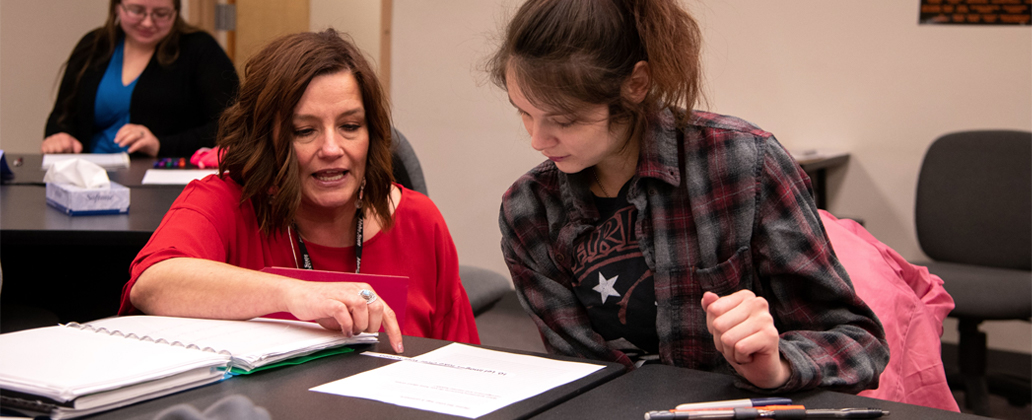 Please refer to www.ged.com for any additional questions and services.
Testing for the GED® is done at Graveley Hall through University Counseling and Testing Service.
GED/College or Career Readiness Requirements:
Students must be 16 or older AND unenrolled from a K-12 program
Complete orientation

Day and evening options available
Available at our outreach locations and libraries
Call our main office to schedule, 208-282-2468

Meet minimum attendance requirements
Complete a pre-test AND post-test
An assessment test named CASAS is given and a course of study is then determined by the scores and goals of the individual student.
Please contact the Adult Success Center with any questions you might have at 208-282-2468. Outreach information can also be found by following the link to our Outreach Centers.
Aproximate timeline to earn a GED
Approximate Timeline to Earn A GED

| If you Score: | Aproximate time to Complete |
| --- | --- |
| 5 - 6 | 1 to 6 months |
| 3 - 4 | 6 to 12 months |
| 1 - 2 | 12 to 18 months |
There are 4 GED Tests - Cost $120 ($30 each)
Language Arts Reading/Language - 45-minute extended response
Science
Social Studies
Math has two (2) parts
The four tests are designed as follows:
completely computer based
multiple choice
short and extended responses (typed)
drop-down menus
drag and drop
fill-in-the-blank.
Each of the tests may include information that is relevant from the other disciplines, such as applied math, vocabulary specific to science or social studies or math.
Arrangements for payment and scheduling for the tests are made here MyGed.com.
Share Us as Prep Center to Expedite the Process
Go to ged.com
Click on Sign Up (if you don't have an account); otherwise Login.
Fill out email address and set up a password.
Complete the student Contact Information page. Then click continue.
Continue through any remaining pages to finish setting up your account.
Choose testing location and GED classes (even if not interested in free classes). Choose either ISU Adult Success Center: Pocatello, American Falls, or Blackfoot location.
Fast Track Option Available
Need little to no studying or review? Want to guarantee success on passing the GED? Want to significantly reduce your prep time? We have a new option we call "fast-tracking." Available in Pocatello, Blackfoot, and online distance learning. You take the GED Ready practice tests at one of our locations and share us as a prep center, and we can customize those test results to current curriculum to study only what you need! Fast-tracking provides targeted instruction and an individualized curriculum based on your GED Ready score. Contact us today for more information.
This option has been quite successful in predicting GED success. Everyone who has fast-tracked with us and taken an official GED test has passed it!