Choose where you live, work, study and play - three great campus locations in the most scenic areas of the northwest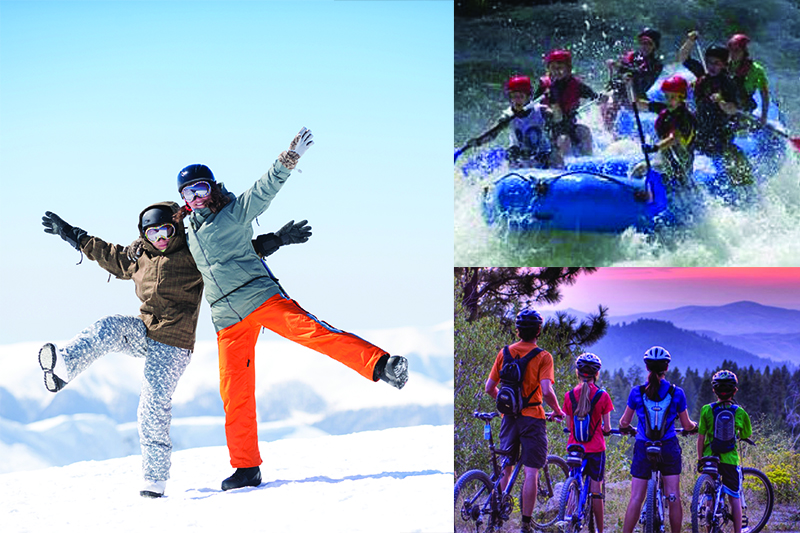 Southeast Idaho is centrally located between Salt Lake City, Utah, and the popular vacation destinations of Yellowstone National Park, Grand Teton National Park and Jackson, Wyoming. Southeast Idaho is often thought of as an outdoor lover's paradise, with something for everyone. Pocatello is one of the last undiscovered mountain college towns in the west. The hills and the spectacular northern Rockies around Pocatello are covered with hiking and mountain biking trails, and provide access to outdoor activities such as camping, fishing, hunting, skiing, and boating.

Campus life in Pocatello offers a traditional university setting with treasured historic buildings and perfectly manicured grounds. On campus and off campus housing is readily available and athletic events, live theatre and other entertainment venues are within walking distance.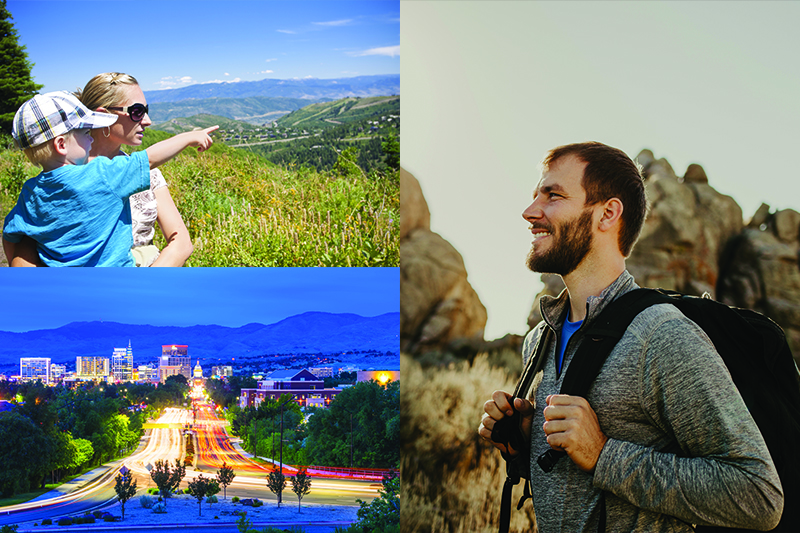 Meridian is next door to Boise, Idaho and is one of the fastest growing cities in the West, with both new businesses and new citizens making the choice to call the city their home in record numbers over the last few years. Students and faculty live in a metropolitan area called the Treasure Valley, comprised of Boise, Meridian, Eagle, Nampa, Caldwell and other cities. Thousands of new jobs are created each year, with the largest growth in the healthcare arena. This has produced wage increases as well. The city boasts an expanding arts and cultural community, along with easy access to recreational activities and an active nightlife.

The Meridian campus is modern and convenient. A multitude of degree program offerings are located in the single building, providing a close knit campus family. Campus housing is not available at ISU Meridian. Food trucks and nearby fast food restaurants provide dining options for students and faculty.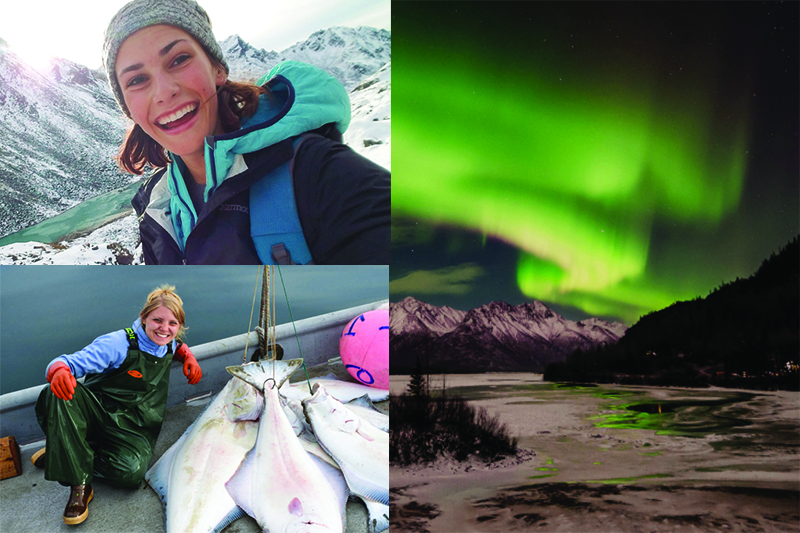 Towering mountains, sparkling glaciers and amazing wildlife: savvy travelers know that Anchorage is the key to finding the best of Alaska, all in one place. From the serene waters of Cook Inlet to the exceptional natural wonders of the Chugach, Anchorage encompasses incredible adventures and metropolitan appeals that are larger than life. With 1,500 moose, incredible national parks nearby and 60 glaciers a short drive away, it's a dream destination.

The University of Alaska Anchorage is the state's largest post-secondary institution. It is comprised of the Anchorage Campus located in the heart of Alaska's largest city. Campus is alive with living learning communities, shopping at the UAA bookstore and dining from quick eats to fine dining. Whether you live on campus or commute, enjoy all of what campus has to offer!