Step 3) Check Your Email for E-Text Updates
You will receive notifications about your E-Texts through the email address provided in this DS portal. Check this email account regularly for any updates about the status of your requested E-Texts. If you need to update your email address in the DS Portal, then follow the steps below.
Step 1) Sign in to the Disablity Services Portal

Step 2) On your home page of the Services Portal, click on the My Profile link located in the Home section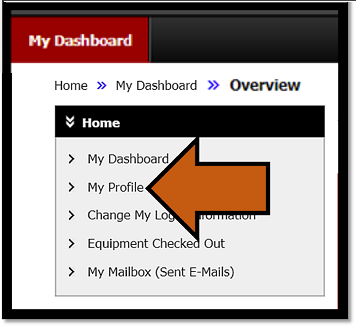 Step 3) Within the Contact Information section, enter your preferred email address in the Email Address field, and click on the Update Your Profile button on the top of the page.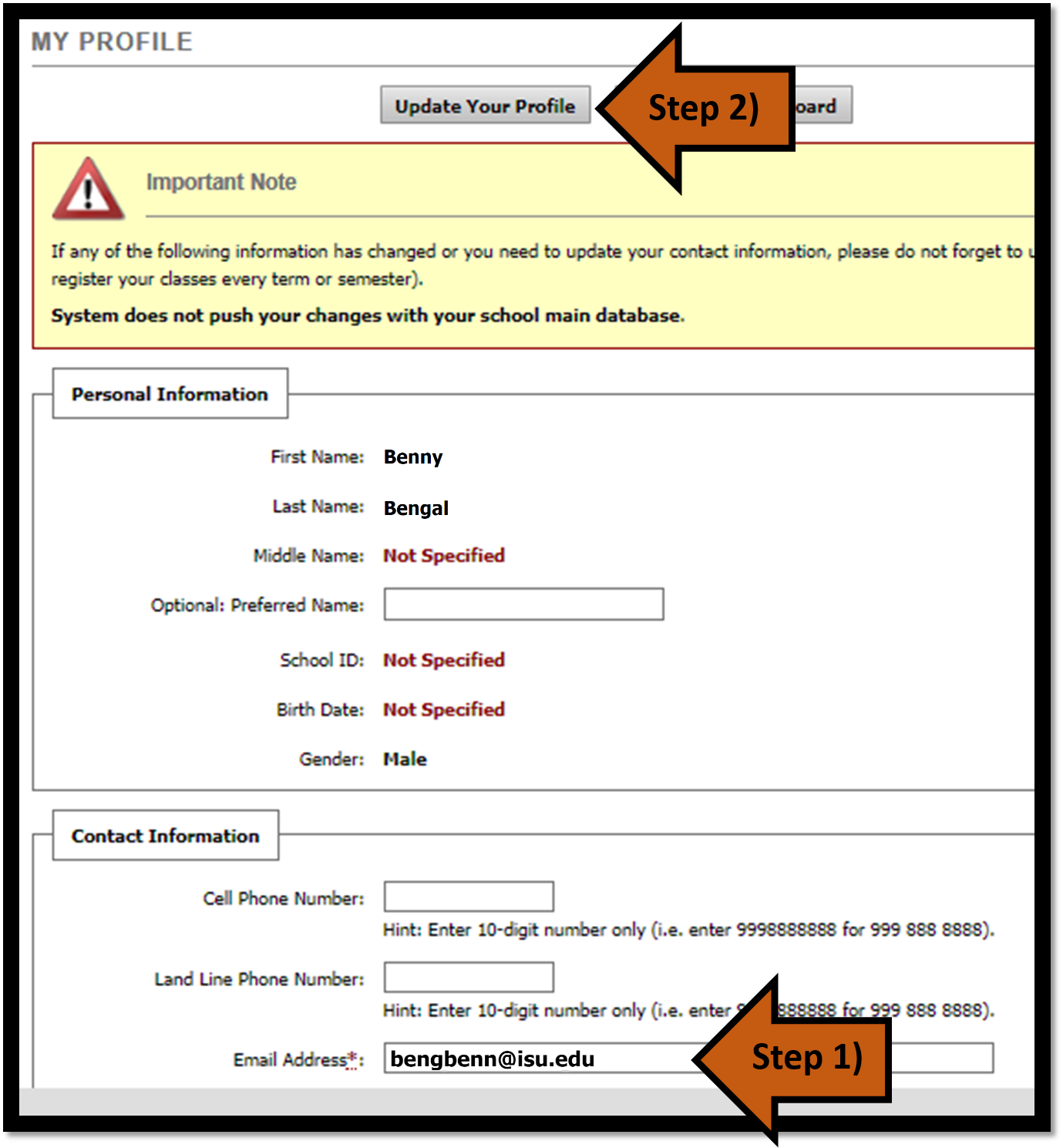 Contact Us
For help with this or any other step, contact our E-text team by:
Emailing etext@isu.edu,
Calling (208) 282-3599, or

Visiting

our

physical

office located in room 125 of the Rendezvous complex on the Pocatello campus.