Step 1) Request the E-Text accommodation for your courses
When you request your disability accommodations, select the E-Text accommodation for each course that you need E-Texts for. By completing this step, you put our E-Text team on notice of the E-Texts you need. Our team will then begin working with E-Text resources in order to obtain your E-Texts as soon as possible. For support completing this step, please review the resources below.
Step 1) Sign in to the Disability Services Portal

Step 2) Once you sign in, click on Alternative Text Agreement. Skip to Step 5 if you have already completed this form this semester
Step 3) Read through the terms of the Alternative Text Agreement form
Step 4) Once you agree to the terms, digitally sign the form by typing in your name and then clicking on the Submit Form button

Step 5) Click on the List Accommodations link that is located inside the My Accommodations section
Step 6) Scroll down to 3 Step Process to Request Accommodations, and select the term you're requesting accommodations for from the drop-down menu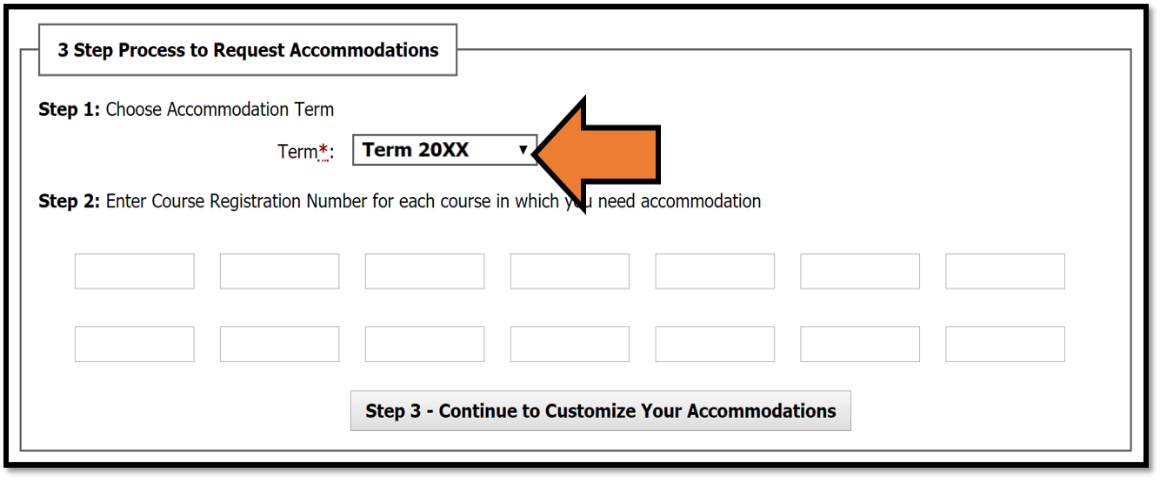 Step 7) Enter your Course Registration Numbers CRN'ss) into the boxes provided, and click Continue to Customize Your Accommodations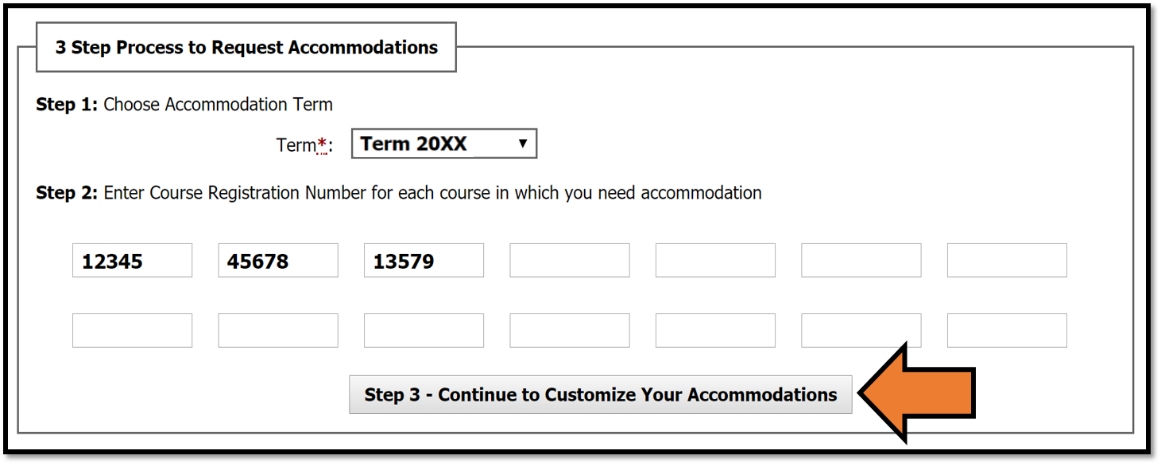 Step 8) Check the boxes for all the accommodations you need for each course. Make sure to select the Electronic Textbook(s) [E-Texts] box if you need the E-Text version of the books for that course
Then click the Submit Your Accommodation Requests button located at the bottom of this page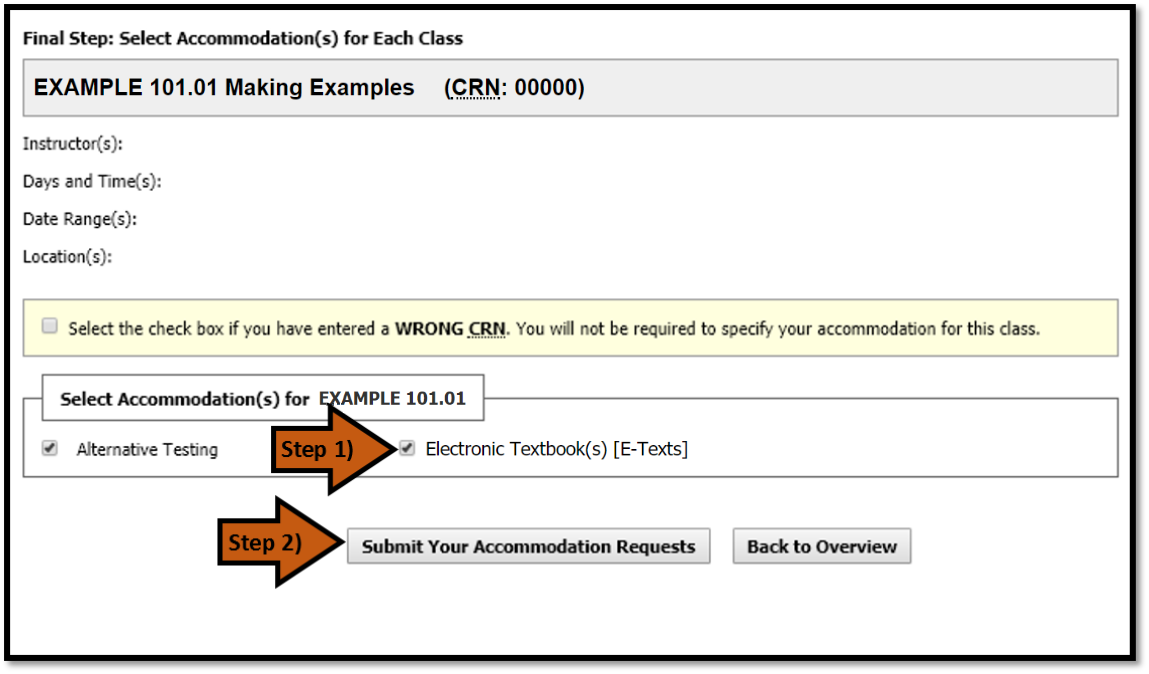 Step 9) If your request has been processed successfully, a confirmation window will appear
Contact Us
For help with this or any other step, contact our E-text team by:
Emailing etext@isu.edu,
Calling (208) 282-3599, or

Visiting

our

physical

office located in room 125 of the Rendezvous complex on the Pocatello campus.