I need to request my accommodations for my ISU class(es)
Students who have set up disability accommodations through our office, Disability Services, can request their accommodations each semester. Since accommodations are not retroactive it is important that students request their accommodations as soon as possible. For support requesting accommodations, please review the resources below.
Step 1) Go to the Services Portal.
Step 2) Sign in to the Services Portal using your username and password.

Step 3) Click on the List Accommodations link that is located inside the My Accommodations section.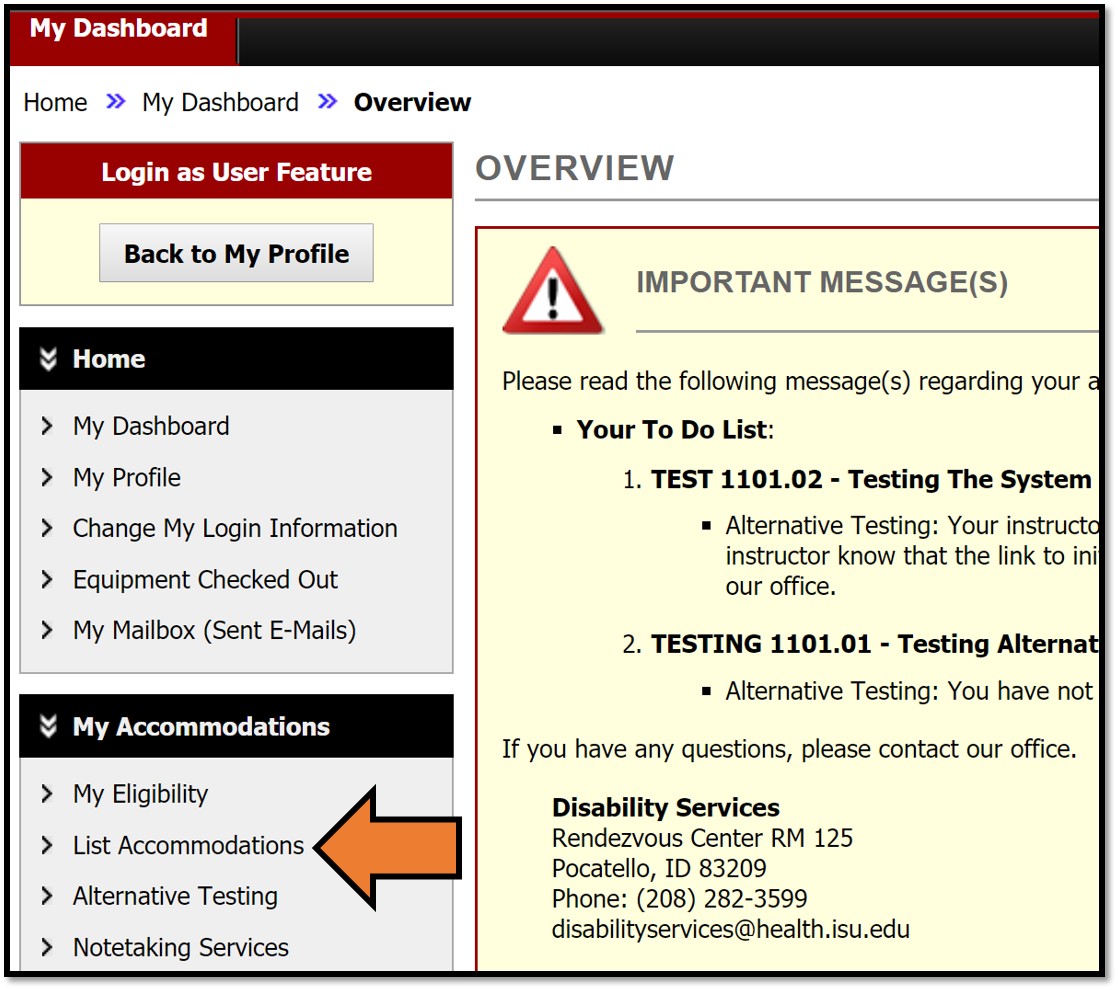 Step 4) Scroll down to the 3 Step Process to Request Accommodations section, and select the correct accommodation term from the drop-down menu.
Step 5) Enter your Course Registration Numbers, CRNs, into the boxes provided, then click the Continue to Customize Your Accommodations button.

Step 6) Click the box(es) to customize your accommodation(s) for each class, then click the Submit Your Accommodation Requests button located at the bottom of this page.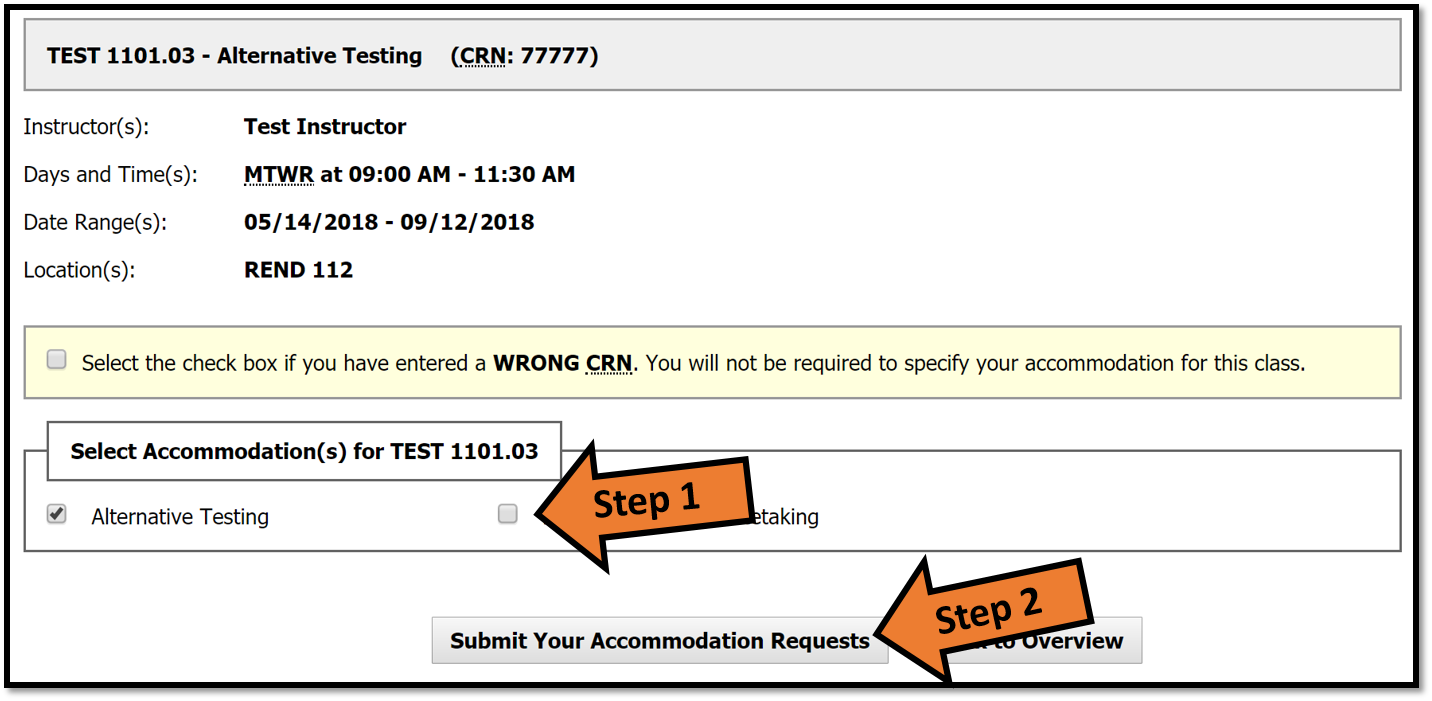 Upon completion of these steps, a DS staff member will review your request. If approved, an accommodation letter will be delivered via email to you and your professor(s). If there are concerns with your accommodations, then your designated DS specialist will contact you.
Contact Us
For help with this or any other process, contact our main office by:
Emailing disabilityservices@isu.edu,
Calling (208) 282-3599, or

Visiting

our

physical

office located in room 125 of the Rendezvous complex on the Pocatello campus.