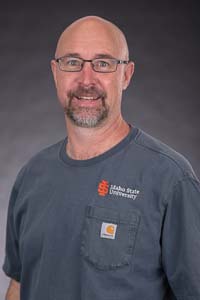 Lucas Bloxham
Coordinator/Instructor
208-282-3500
Professional Work Experience
Combo Pipe Welder/Fabricator – 20 years
Instructor, College of Technology – 12 years
Certified Welding Educator/Inspector
Career Highlights
Have worked in 10 States
Have worked in refineries, helium plants, brewery's, Coca Cola, Capri Sun, Calistoga Water, Proctor Gamble, Pokka Beverages, tomato plants, fertilizer companies, semi-conductor industries
Competed my AWS Weld Inspector Certification
One of my Favorite Professional Experiences
It would be hard to name just one experience. I really enjoy working with the welding students and seeing them grow into successful welders. It is always enjoyable for the graduates to come back to the shop and have new trucks, new trailers, and new toys to show for their hard work. They talk about their work experiences and are always very thankful about their experience here at Idaho State University.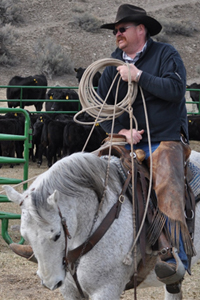 Dave Erickson
Instructor
208-282-3500
Professional Work Experience
Rig Welder/Combo Pipe Welder/Fabricator – 22 years
Instructor, College of Technology – 11 years
AWS Certified Welding Educator/Inspector
Owner of Erickson Welding, LLC
Career Highlights
Graduated from ISU's Welding Program in 1995
Worked in 9 States
Worked in refineries, oil/gas plants/fields, natural gas pipelines, mining, nuclear power plants, chemical plants, food processing plants
Welded alloys such as ferralium, hastelloy, 904ss, alloy 20, 316, 304, chrome, and several grades of carbon steel
Passed 1000s of x-rays
Continue to weld all year as a contractor
One of my Favorite Professional Experiences
I love to place our students in high paying jobs. The students' faces light up when we can send them to work. It is also very gratifying to see how successful the students are after a short time. A lot of students come back to visit and tell wild stories of what they have been up to. It's a lot of fun. It makes my day when they thank me for getting them ready for a successful career.