School of Performing Arts Faculty & Staff
Program Faculty:
Find a professor in one of these academic and performance areas —
Administrative Staff
Dr. Thom Hasenpflug
Chair of the Department of Music | Professor, Percussion
(208) 282-3705
Dr. Thom Hasenpflug is nationally recognized as a unique performer and educational voice, while his compositions for percussion receive international recognition and are played all over the world. Currently Professor of Percussion here at Idaho State University, Dr. Hasenpflug has been the recipient of ISU faculty recognition awards for both Outstanding Researcher (2017, 2013), and Outstanding Service (2010).
Dr. Hasenpflug has presented performances, clinics and workshops at the national level, including many universities, high schools, festivals, regional Days of Percussion, and at the 2005, 2011 and 2012 PAS International Conventions. As a composer, he has been commissioned by some of the field's leading percussionists, and received top awards in the 1995 PAS composition contest for South of Jupiter, as well as receiving the 1993 Louis Smadbeck prize for Six Bagatelles. His percussion quartet, Bicksa, is one of the most widely-programmed collegiate percussion works of the past 25 years. He has judged numerous contests for various regional and national activities, and was a featured composer-artist at both the 2006 and 2007 PAS International Conventions. Other international performances of his works have occurred in Vienna, London, Barcelona, Hong Kong, Taiwan, Dublin, Rio de Janeiro, Venezuela, and Sweden, by various percussion groups / individuals of note.
He has performed as a member of numerous symphonies; currently Principal here with the Idaho State Civic Symphony, and previously as Principal Timpanist in the South Dakota Symphony. Dr. Hasenpflug has performed in symphonic and freelance capacities with artists as diverse as Peter Cetera, the Moody Blues, Blood Sweat and Tears, Riders in the Sky, and many others. He has also fronted the Hasenproject percussion group with brother, Andrew, whose album "Compercussions"; has received critical acclaim.
Born in 1966, he received his degrees in percussion and composition from Ithaca College and the Doctor of Musical Arts degree from the University of Colorado, having studied primarily with Gordon Stout, Doug Walter, Greg Woodward, Joe Lukasik, and secondarily with Bill Molenhof and Dana Wilson. Additionally, Hasenpflug was fortunate to study privately with notable Pulitzer Prize-winning composers during their respective residencies at Ithaca, including John Corigliano, William Bolcom, and Karel Husa. He has held prior teaching posts at Drake University, the University of South Dakota, Emporia State University, and the Tennessee Governor's School for the Arts.
Thom Hasenpflug has works published through K.P.P. (a division of Malletech - MPI), Alfred, Bachovich, and C. Alan Publications, as well as his own label, "Hasenworks." He is an endorser of Pro-Mark Sticks and Mallets, Remo Drumheads, and Sabian Cymbals.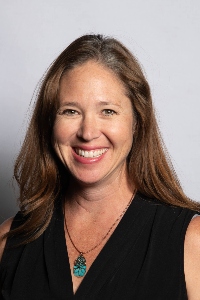 Tara Young
Chair of the Department of Theatre & Dance | Professor of Theatre, Costume Design
(208) 282-5616
In addition to designing for ISU (Pippin, the Country Wife, Macbeth, Antigone) Professor Young has designed with Theatre by the Sea, First Folio Shakespeare Festival, The Retro, McLeod Summer Playhouse, Chicago's Field Museum, and Statesville Haunted Prison's Haunted House. Professor Young has also enjoyed working within the Pocatello community on various art walks, fundraisers, and productions. She is a graduate of Southern Illinois University at Carbondale.
Meg Stover
Promotions Director and Business Manager
Office: 313
(208) 282-6452
Meg comes to us from Michigan and has been a lifetime participant and fan of theatre, and the arts in general. She brings marketing and promotion experience from Michigan's Van Andel Arena and DeVos Performance Hall, Dublin, Ireland's Autumsoft and most recently, special events at Melelauca. Meg is a passionate advocate for children's theatre and hopes to create even deeper connections within the "communiversity."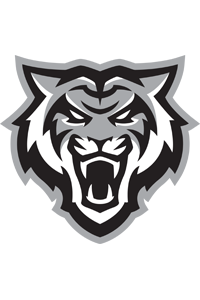 Elizabeth Christensen
Administrative Assistant: Music
(208) 282-3636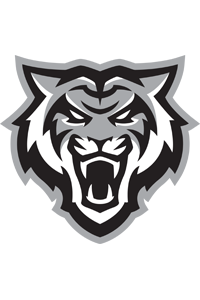 Dani Gribas
Administrative Assistant: Theatre & Dance
(208) 282-3173