About Us and Contact Information


Elizabeth Schniedewind, EdD
PEHI Co-Director
Office: Idaho State University, Meridian 810D
(208)629-0583VP
Elizabeth (Shuey) Schniedewind is a Clinical Associate Professor in the Sign Language Interpreting Program at Idaho State University in Meridian, ID. She received her bachelor's and master's degrees from Gallaudet University ('90, G'92) and her doctorate in Curriculum and Instruction from Boise State University in 2020. Her dissertation was titled, "Communication in healthcare settings: Access and barriers to care experienced by Deaf patients."
Dr. Schniedewind holds specialist certifications in both medical (BEI Certified Medical Interpreter) and legal (SC:L) interpreting, as well as NIC:Master, NADV and CI/CT national-level interpreting certifications. She owned and operated an interpreter referral agency for eight years in Vancouver, WA and served as a NAD representative on the NAD-RID Code of Ethics Committee.
Schniedewind E, Lindsay RP, Snow S. Comparison of Access to Primary Care Medical and Dental Appointments Between Simulated Patients Who Were Deaf and Patients Who Could Hear. JAMA Netw Open. 2021;4(1):e2032207. doi:10.1001/jamanetworkopen.2020.32207
Schniedewind, E., Lindsay, R. P., & Snow, S. (2020). Ask and ye shall not receive: Interpreter-related access barriers reported by Deaf users of American sign language. Disability and Health Journal, 13(4). doi: https://doi.org/10.1016/j.dhjo.2020.100932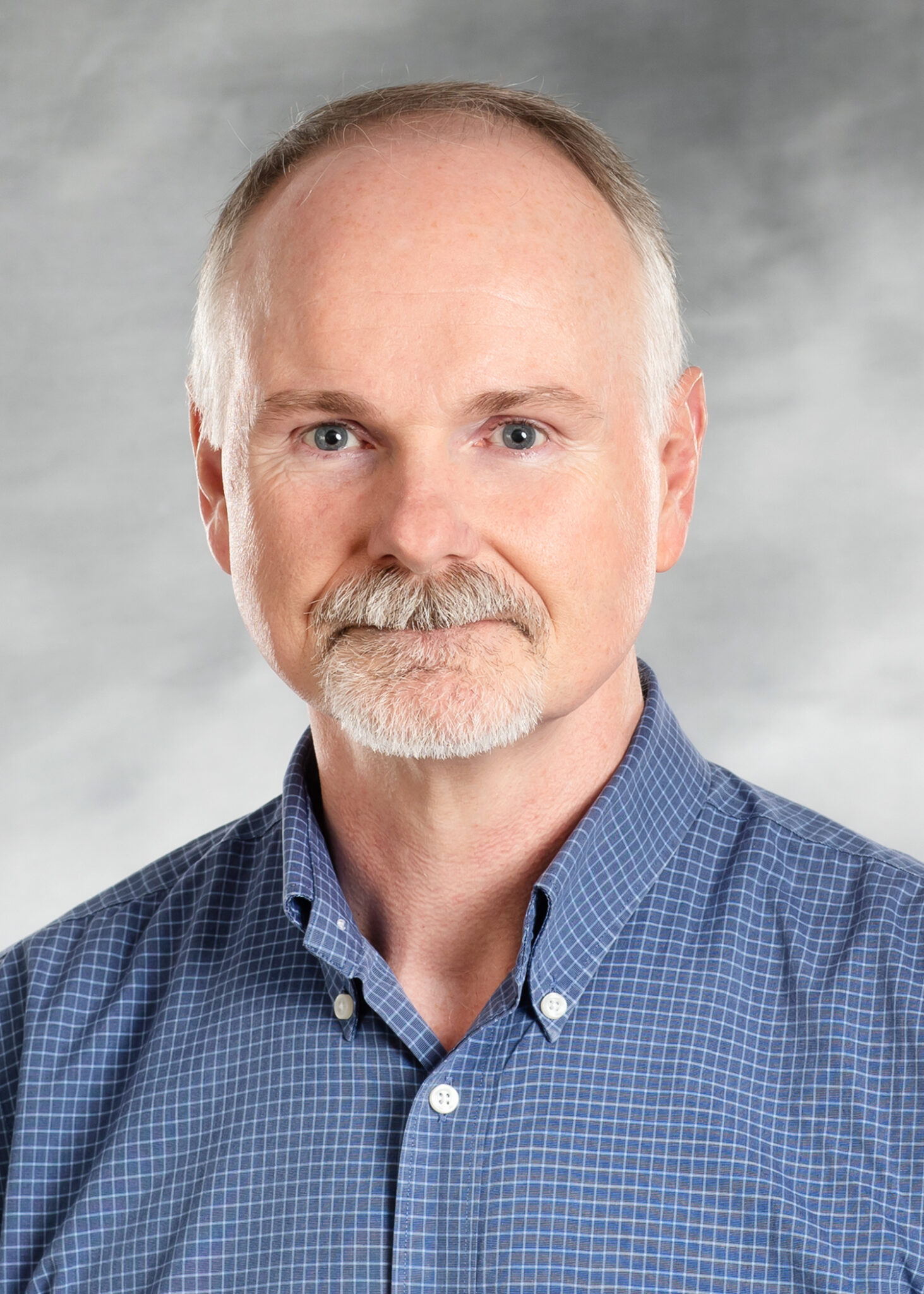 Campbell McDermid, PhD
PEHI Co-Director
Office: Gallaudet University, HMB 1413
(202) 651-5172
campbell.mcdermid@gallaudet.edu
Author of "Learning to Interpret: Working from English into American Sign Language" which is used in interpreter preparation programs throughout the United States and Canada, Dr. McDermid is an associate professor in the Department of Interpretation and Translation at Gallaudet University, and has over 20 years of experience as a community interpreter, including healthcare settings. He holds both NIC and COI interpreting certifications.
Selected publications:
McDermid, C., Williams, L., & Ortega, E. D. M. (2022). Sign language interpreting within a North American context. In C. Stone, R. Adam, R. Muller de Quadros and C. Rathmann (eds.) Handbook of Sign Language Translation and Interpreting. Routledge.
McDermid, C., & Houkes, L. (2022). Social construction and working in the Zone of Proximal Development: Gish revisited. Insights and Innovations in Signed Language Interpreting Pedagogy: Celebrating Forty Years of the Conference of Interpreter Trainers. Washington, DC: Gallaudet University Press.
McDermid, C., Ehrlich, S., & Gentry, A. (2020). Honouring the Past, Treasuring the Present, Shaping the Future. Geneva, Switzerland: World Association of Sign Language Interpreters.
McDermid, C. (2018). Learning to Interpret: Working from English into American Sign Language. Rochester, New York: Rochester Institute of Technology Press.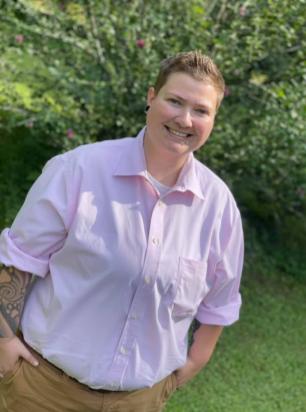 Nicole Hayes
Grant Program Specialist
Born and raised in Greensboro, North Carolina, Nicole obtained her Associates degree in General Education and began working as an ASL instructor for a nonprofit organization; Communication Services for the Deaf and Hard-of-Hearing (CSDHH) going on for 7 years. She has taught many classes to community members, virtually and in-person. As her experience broadens, she continues to work at University of North Carolina - Greensboro as a language coach/tutor for the IDEA program for 3 years. She also assisted with research, coding, analyzing and developing curricula for various higher education settings around the country. Nicole enjoys helping others to learn and improve their ASL skills whether it is for profession or interest purposes. She is determined to close the gap between the hearing world and Deaf world. She strives by the motto of "Inclusion is the key".
Ryan Lindsay, PhD, MPH
Community and Public Health Chair/Associate Professor; PEHI Project Evaluator
Office: 1311 E. Central Dr., Meridian, ID 83642
Dr. Lindsay has more than 10 years of experience conducting research and evaluation within hard-to-reach communities to describe and evaluate health issues, including those that are Deaf or Hard of Hearing.
Since 2015 he has led a statewide effort for Community Health Worker training and evaluation in Idaho in collaboration with the Idaho Department of Health and Welfare. This included curriculum development, instructor training, evaluation of instructors and implementation fidelity, course evaluation, and pre/post assessment of competencies. He has also worked since 2015 to evaluate bystander violence prevention programs in rural Idaho high schools and post-secondary schools.
Sally Lunde
Graduate Student Assistant, EIPA 3.5
Areas of interest: accessibility, legal interpreting, government, legal justice, mental health, equity, inclusion, education
Sally hails from North Dakota.
She received her Associates of Arts in Interpretation from Minnesota State Community and Technical College in Moorhead, Minnesota. Continuing her education, she earned her B.A.S. in Interpretation and Elementary Education from the University of Minnesota, Crookston. She is pursuing her Master's of Arts in Combined Interpreting Practice and Research. She has 5 years interpreting experience in various settings including K-12, theatrical interpreting, and community outreach.
Margaret Jones
TESOL/ TESL/ TEFL; Graduate Student Assistant
Areas of interest: Mental health, accessibility, equity, diversity, linguistics, psychology, travel, teaching, psycholinguistics, healthcare interpreting, mental health interpreting, physics, astronomy, theater
Originally from Ohio, Margaret received her bachelor's degree in Linguistics with a certificate in ASL and a minor in Korean from the University of Pittsburgh. She spent many hours volunteering and partnering with local Deaf organizations in Pittsburgh, was ASL Director for Pitt's production of the Vagina Monologues, and ASL Club president when she graduated.
She was TEFL certified that same year, and spent a semester at the University College London studying British Sign Language and Deaf Culture. After graduating, she moved to South Korea for two years to teach and continue to pursue her own studies. Upon returning to the US, she began volunteer interpreting and entered Gallaudet University where she is currently pursuing her Master's in interpretation and research.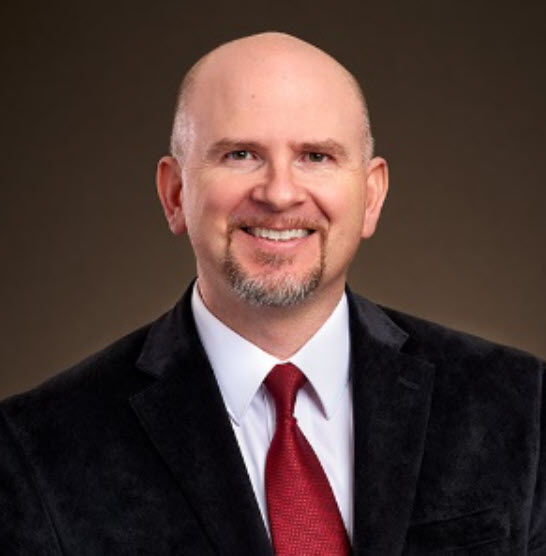 Steven Snow, MA
Executive Director, Idaho Council for the Deaf and Hard of Hearing
Office: 7950 King Street, Suite 101 Boise, Idaho 83704
The Idaho CDHH has a long-standing and successful record of partnership with the sign language interpreting program at Idaho State University conducting community-engaged healthcare research. Director Snow serves as the secretary for the National Association of State Agencies serving the Deaf and Hard of Hearing, and provides support as the liaison between PEHI and the partnering state agencies.
The contents of this website were developed under a grant (H160D210007) from the Department of Education. However, those contents do not necessarily represent the policy of the Department of Education, and you should not assume endorsement by the Federal Government. (Authority: 20 U.S.C. 1221e-3 and 3474).