ISU faculty publish research on how to use narrative when navigating a crisis
September 20, 2018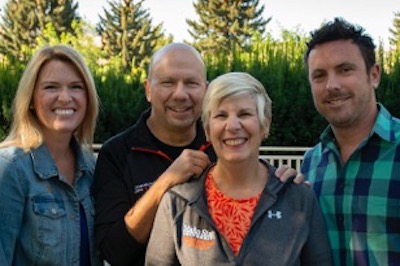 Faculty from ISU's department of Communication, Media, and Persuasion published research in the edited volume Reputational Challenges in Sport released this month by Routledge. The article looks at the ethical and communicative considerations managers must make in the immediate moments following a crisis.
The authors argue that wrapping a crisis response in a narrative that adheres to corporate or cultural values works more effectively than crisis responses that ignore these items. The article offers guidelines to communication managers when handling a crisis. For example, managers should communicate how the crisis represents a violation of values shared by the organization and the audience and then emphasize what should be done to prevent similar problems in the future.
The article, "Adding Narrative to the Situational Crisis Communication Theory: The Case for Crisis 'Narrative Management' in Sport" focuses on two case studies. One on NFL Commissioner Roger Goodell's failed crisis response to the Ray Rice domestic violence events and one on NBA Commissioner David Silver's successful response to Donald Sterling's race crisis.
"While the research is geared towards sporting organizations, the findings can be applied across a variety of business settings," says Prof. Jim DiSanza, the lead researcher on the project.
Other contributing authors include Prof. Karen L. Hartman, Prof. Nancy Legge, and Prof. Zac Gershberg. For additional information, please visit: https://www.routledge.com/Reputational-Challenges-in-Sport-Theory-and-Application/Billings-Coombs-Brown/p/book/9781138056008
Idaho State University's Department of Communication, Media, and Persuasion is driven by a commitment to creativity, innovation, and relevance. Our strategically integrated curriculum, engaging coursework, and supportive instruction and feedback offer educational experiences that equip students for lifelong success. For more information visit: http://www.isu.edu/cmp/
Contact: James DiSanza, Chair
Phone: (208) 242-8940
Email: disajame@isu.edu
---
Categories: