Tracy J. Farnsworth, EdD., MHSA, MBA, FACHE

Associate Professor
Office: BA 203
208-282-3806
Dr. Tracy J. Farnsworth is an Associate Professor. In October 2016, Farnsworth was appointed President and Chief Executive Officer of the Idaho College of Osteopathic Medicine.
Dr. Farnsworth is a graduate of Brigham Young University. He received Masters Degrees in Business and Health Services Administration from Arizona State University and a Doctorate in Educational Leadership at ISU.
Prior to his transition to higher education Dr. Farnsworth assumed various Hospital CEO and executive level appointments with Intermountain Healthcare, Catholic Healthcare West, the City of Hope National Medical Center, and other public and private healthcare organizations.
A Fellow in the American College of Healthcare Executives, Dr. Farnsworth has written and spoken widely on subjects related to hospital and health systems performance improvement, healthcare reform, medical education, healthcare leadership/governance.
Executive in Residence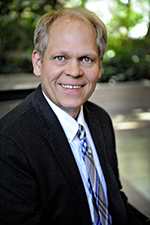 Doug Crabtree, MPA
Executive in Residence Visiting Clinical Professor
Doug Crabtree is the Healthcare Administration program's first Executive in Residence (EIR). Crabtree recently retired from the Idaho Falls hospital, Eastern Idaho Regional Medical Center (EIRMC) where he worked as the Chief Executive Officer (CEO) for 19 years. As the program's EIR, Crabtree will take the role as instructor in both graduate and undergraduate level HCA and Master of Healthcare Administration (MHA) programs. In this role, Crabtree will also use his extensive background working in the healthcare administration field to provide academic program directors and the College of Business dean with advise in the initial launch of the MHA program
Throughout his career, Crabtree has served in numerous high level positions in the healthcare industry for over 30 years in addition to being the Idaho Hospital Association Chair twice.
Faculty - Health Care Administration Program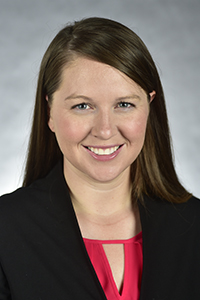 Iris Buder, Ph.D.
Assistant Professor of Economics
Office: BA 340
208-282-3979
Ph.D. Economics, University of Utah
MS Economics, Auburn University
BA German International Trade, Auburn University
Dr. Iris Buder teaches undergraduate courses in the economics of health care, macroeconomics, microeconomics, and economic issues. Her research interests are in analyzing the economics costs of diseases, conducting cost-effectiveness analyses for public health interventions, researching health disparities, and researching health-related quality of life. She currently serves as a board member for Health West Community Center.
Kerry Casperson, Ph.D.
Associate Professor
208-282-5376
Ph.D. Pharmacy Administration- Healthcare Finance
Masters in Hospital Administration
Master of Business Administration
BS Healthcare Administration
Kerry Casperson is an Associate Professor in the College of Pharmacy at Idaho State University where he teaches courses related to health care finance, health care management, communication, CQI, cultural health issues, health systems, marketing and personal finance. Kerry has also served as the administrator of the Blackfoot Medical Center (BMC) and as a member of the Board of Directors of the National Association of Rural Health Clinics for eight years and as the executive director for the Idaho Association of Physicians (IDAP). Overall, Kerry has over thirty years' experience in the management of physician practices.
Ruiling Guo, DHA
Associate Professor
Office: BA 530
(208) 282-2927
https://sites.google.com/a/isu.edu/ruiling/
Ruiling Guo, D.H.A. is an Associate Professor in the Health Care Administration Program at the College of Business, Idaho State University (ISU). She joined the ISU faculty in 2003. Dr. Guo has extensive working and teaching experience in health care systems and academic settings in China, Ethiopia, Canada and the US. She has received several awards as the principal investigator and published numerous research articles in evidence-based management and evidence-based practice in healthcare, public health and health information sciences.
Neil Tocher, Ph.D.
Professor of Management
Office: BA 441
208-282-3588
Ph.D. Auburn University
M.S. Auburn University
B.S. Gonzaga University


Dr. Tocher's primary research interests focus on the influence of social resources on entrepreneurial outcomes, the influence of human resource management practices on the performance of small and emerging firms, and case writing. Tocher has taught courses at the undergraduate and masters levels in entrepreneurship, venture consulting, strategic management, and organizational behavior.
Velma Payne, Ph.D., MS, MBA
Director of Health Informatics, Assistant Professor of Informatics
Office: BA 533
208-282-5731
Ph.D. Biomedical Informatics, University of Pittsburgh School of Medicine
M.S. Biomedical Informatics, University of Pittsburgh School of Medicine
M.B.A. Robert Morris University
M.S. Computer Information Systems, Robert Morris University
B.S. Computer Science, Oral Roberts University
Dr. Velma L. Payne is the Program Director of Health Informatics in the College of Business, with a dual appointment as Assistant Professor in the Kasiska Division of Health Sciences. She had a progressive 35-year career in Information Technology before entering academia. Her entrepreneurial spirit resulted in co-ownership of a non-profit LLC that developed healthcare computer applications to enhance clinical practice. Her research focuses on diagnostic errors, patient experience and engagement, use of feedback and metacognition to enhance clinical reasoning, cognitive aspects of medical decision-making and the impact of cognitive heuristics and biases on diagnosis.
Joshua Thompson
Visiting Instructor
Office: BA 523
208-282-2975
Joshua Thompson is a Graduate of Idaho State University, where he received an MPA
emphasizing in Health Care Administration. He is also a graduate of the Villanova Six
Sigma Healthcare Program. He has worked as a CEO and Administrator of an acute
care psychiatric hospital as well as an Administrator of a multiple Nursing Homes.
He is in his 3 rd term as Chairman for the Idaho Board of Examiners of Nursing Home
Administrators. He began teaching at ISU in 2015 as an Adjunct Professor and was
hired on full-time as a Visiting Professor in August of 2017.
Adjunct Faculty
John Abreu
CFO Portneuf Medical Center
Healthcare Finance
James Lineberger, Ph.D.
Executive Director, Anesthesia Associates of Boise
(208)440.1545
http://www.linkedin.com/in/jameslineberger
Ph.D., University of Idaho
MHA, Baylor University
BS, University of Central Florida
James is the Executive Director, Anesthesia Associates of Boise, P.A. He has over 33 years' experience in health care administration including 15 years as a medical practice administrator (orthopedic surgery, cardiology and anesthesiology groups), 5 years as a practice management consultant and interim medical practice administrator, 3 years as a health system director, and 10 years as an active duty U.S. Army Medical Service Corps officer.
Ann Nevers, JD
Ann Nevers graduated from the University of Utah School of Law and has an L.L.M. in health law from St. Louis University. She founded the Health law and Resolution Center and resolves disputes outside of court through arbitration and mediation including health care, employment, and general business issues. She has written extensively with regular updates to compliance manuals such as Medical Group Practice: Legal and Administrative Guide and the Emergency Department Compliance Manual. Other health law topics her writing has included are pharmacy compliance, long term care, public health, dispute resolution, employment law, ERISA law, medical malpractice, and managed care. She has experience teaching live, online and blended courses.
Dennis Tolman
Healthcare Administration Program Director, BYU-Idaho
Administrative and Support Staff:
Tracie Chandler
Admin Support
208-282-2842