ISU's Intensive English Institute (IEI)

ISU's Intensive English Institute (IEI) provides English language instruction for internatio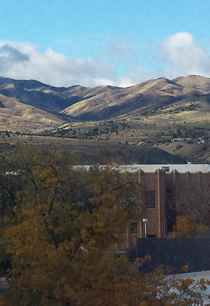 nal students who wish to study in a comprehensive, academically rigorous program. All IEI instructors have advanced degrees, Teaching English to Speakers of Other Languages (TESOL) credentials, and relevant experience.

The IEI offers five sessions per year. We accept new students for each session. To apply to the IEI, you must complete and submit the online application and pay the $25.00 application fee. All IEI applications are processed through ISU's International Programs Office (IPO).
Mission
The Intensive English Institute (IEI) at Idaho State University provides English language instruction for students seeking a rigorous and comprehensive program that celebrates the linguistic and cultural background of each student. Our program distinguishes itself by emphasizing intercultural awareness and communication, personalized attention for each student, and high expectations for academic performance.
Vision
The Intensive English Institute (IEI) provide institutional leadership for the support of international students and students whose first language is not English. We lead internationalization efforts to benefit ISU students, faculty, staff, and the greater community.
Values
Educational success
Integrity
Accountability
Equity
Access
Responsiveness