Meet Our Team
Diana Campanella Schow, PhD, MA, MHE
Idaho AHEC Program Office Director
Office: Nursing Building Room 334
For more than 30 years, Dr. Schow has engaged in a combination of direct services, administration, teaching/training, and qualitative, community-based research for social service and public health programs. Her focus areas include domestic violence prevention, child abuse prevention, women's health, migrant health, and physical activity promotion. Her work has regularly involved building and maintaining partnerships between social services, public health, and clinical practitioners. This approach has resulted in the implementation of clinic-based, multi-disciplinary learning experiences for Spanish-speaking health promoters and domestic violence/sexual assault advocates. These connections resulted in improving access to healthcare for community members. She was born and raised in the Rocky Mountain west and has worked in Idaho, Montana, Peru, and several European countries.
Rylee O'Neill, MPA
Idaho AHEC Associate Director
Office: Nursing Building Room 311
Rylee O'Neill is a third generation Idahoan with a passion for the state and the pioneering spirit it embodies. She served as the Southeast Idaho AHEC Director after earning a Master's in Public Administration at Idaho State University in 2018. Before returning to school, she worked as a Medical Social Worker in hospice, long term care, oncology, and hospital settings. She has a particular interest in interprofessional practice and rural healthcare. When not working, she enjoys visiting scenic locations throughout Idaho with her two sons.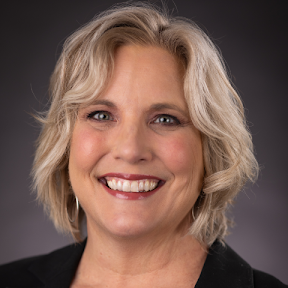 Gina Clarkson
Idaho AHEC Program Evaluator, PhD, APRN, NNP-BC
Office: Nursing Building Room 313
Dr. Gina Clarkson is the newly appointed AHEC Program Evaluator. In addition, Dr. Clarkson is also the Interim Associate Dean and Direct of the School of Nursing at Idaho State University. Dr. Clarkson is an Associate Professor with tenure in the School of Nursing, teaching in the PhD program. Her main research area of interest is parenting of infants (and challenges of parenting, such as parental substance abuse and infant health issues). She is particularly interested in helping parents of infants who were sick as newborns, such as those who were in the Newborn Intensive Care Unit. In addition to being faculty in the School of Nursing, Dr. Clarkson is a practicing Neonatal Nurse Practitioner and a veteran of the U.S Air Force, having separated as a Captain in the Nurse Corps.
Therese Hooft, MHS, BSN, NPD-BC
AHEC Program Evaluator Assistant
Therese has a diverse background in nursing, labor unions, accreditation, and teaching. She is
passionate about advocating for system level changes to support more access to healing in the world, with particular interest in health policy, trauma, and clinician well-being. Her previous experience in health policy research was as a member of a team whose primary research focused on the effects of home visiting as an early intervention strategy in promoting maternal, infant, and early childhood health and development. She has taught as adjunct clinical faculty at University of Portland, Linfield University, and Boise State University, and has served on the Board of Directors for the Oregon Public Health Association. She is currently pursuing her doctorate degree at ISU to become a Psychiatric Mental Health Nurse Practitioner. In her spare time, she enjoys spending time outside, learning more about mind-body connection practices, participating in cultivating healthy communities, and learning from and spending time with others.
Joseph Chacon
Career Path Intern
Joseph is an accomplished person. He is a Career Path Intern at Idaho AHEC and a Master of Public Health student at Idaho State University. He is currently conducting his thesis project on judicial treatment reform in Southeast Idaho and is passionate about community-based health efforts. Joseph intends to pursue a Doctor of Public Health degree in the future. He enjoys practicing martial arts, creating music, learning about his ancestral roots, and furthering his knowledge on interconnected topics. It's inspiring to see someone so dedicated to improving the world.
Juanita Triana
Career Path Intern
Juanita one of our Idaho AHEC interns and Master of Public Health student of ISU from Colombia. As an international student, and a physician in her hometown, with experience in working with rural population, she has develop an interest in researching about health determinants in immigrant population. Currently, Juanita is also pursuing a certificate in Rural Health with ISU, and developing an evaluation about refugees' violence experiences in Idaho considering the structural and cultural factors that might influence this phenomena.
Advisory Board
To learn more about our board, please contact Rylee O'Neill at 208-282-2116 or email: idahoahec@isu.edu